Amid closed borders, paths to an open future for refugees

Singapore doesn't accept refugees. Yet, as these Singaporeans show, not only is it a cause closer to home than one might think, but support can happen in many forms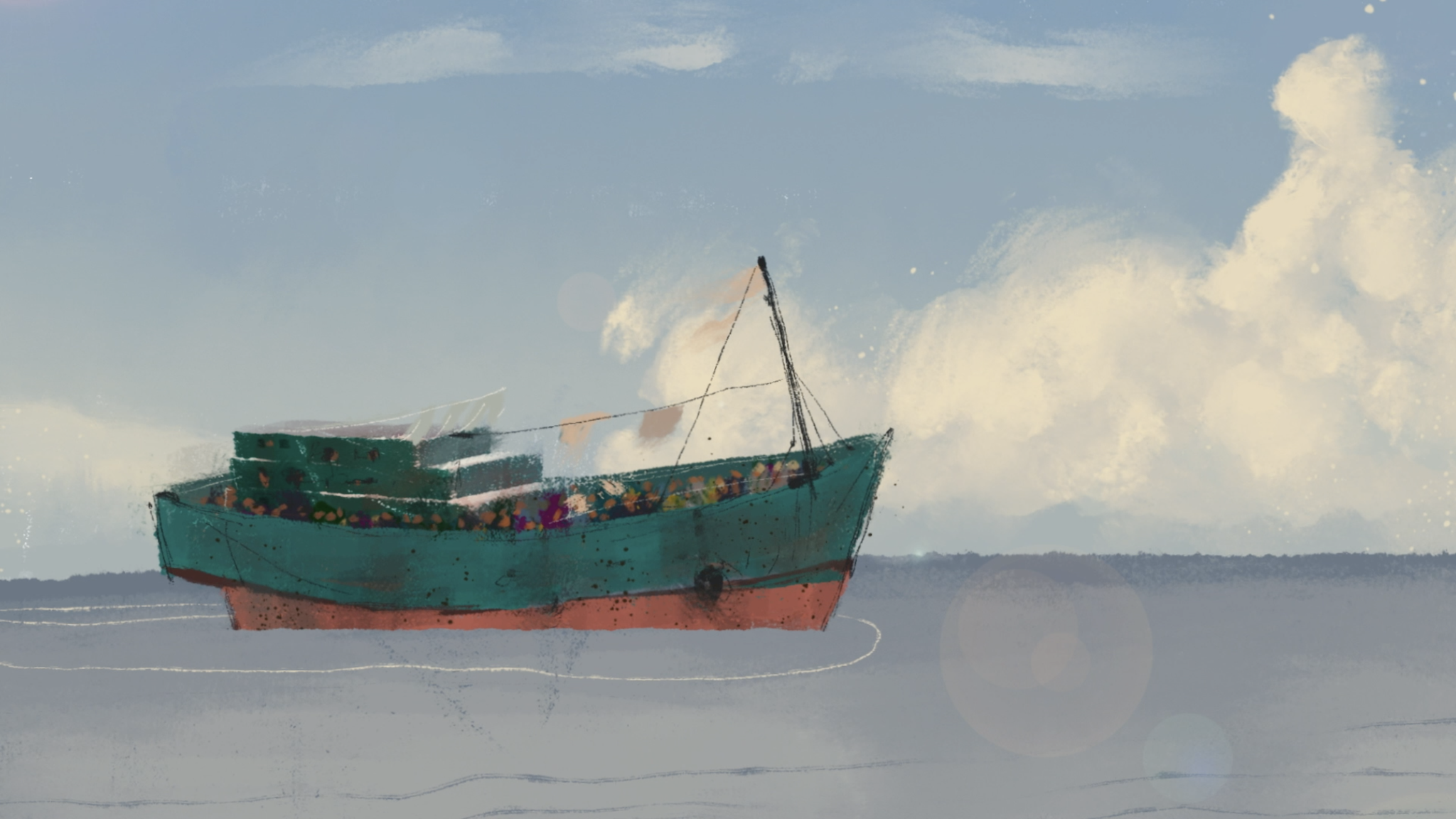 Illustration: Jonathan Chan
"Many Singaporeans today are descendants of migrant workers from China, India and Malaya. My late maternal grandfather was a refugee, and my other grandparents were migrants who sought a better life in this British island colony of Singapore.

Being empathetic towards migrants and refugees is being empathetic towards our forebears."
Every two seconds, one person is forcibly displaced due to conflict or persecution. As of 2020, 79.5 million people worldwide have been forced to flee their homes, be it within their country (45.7 million), or crossing borders as refugees to escape war and persecution (26 million).
Often denied the right to work, study and medical care, many are trying their best to cope, even as they remain vulnerable to exploitation and abuse as they await permanent resettlement.
Amid the COVID-19 pandemic, refugees are also particularly at risk because of their limited resources to keep themselves safe.
Singapore once accepted Vietnamese refugees, on the condition that they would be resettled in a third country within 90 days.
From 1978 to 1996, 32,456 Vietnamese refugees were housed at 25 Hawkins Road, a former army barrack in Sembawang.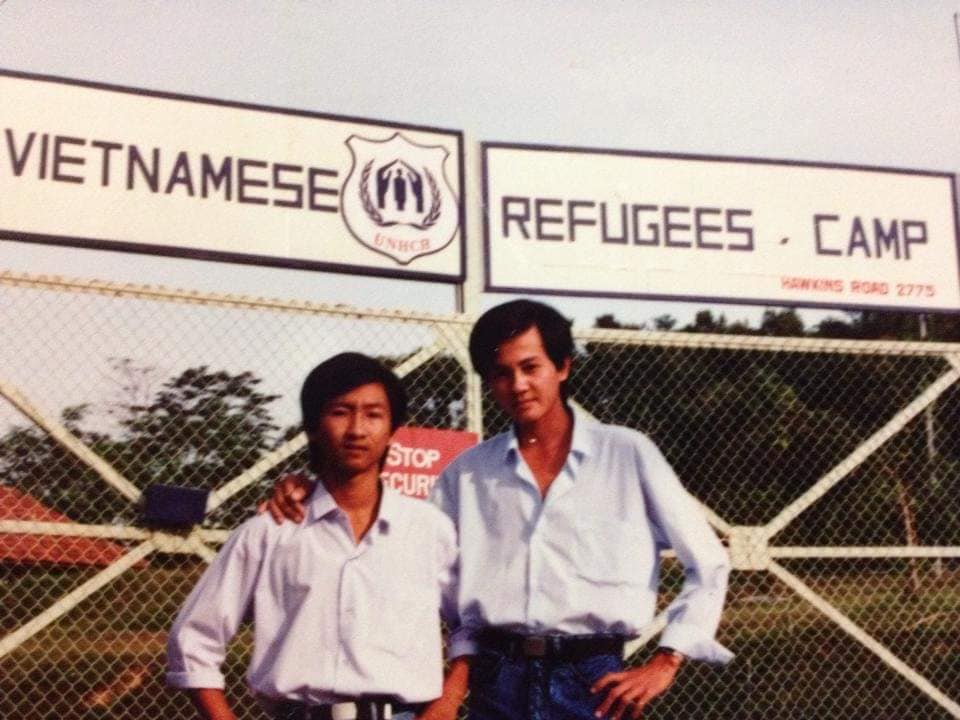 However, this is no longer the case. Over the years, the Singapore government has remained firm on its stance: Singapore is too small to accept refugees.
Yet borders and policies are no barriers to some Singaporeans, who have joined a global movement to support refugees and other displaced persons.
From Malaysia to Greece, their efforts range from creating awareness and educating Singaporeans about the issue, to delivering relief supplies, to creating empowerment and education programmes for displaced persons.
Awareness starts at home: Advocates for Refugees - Singapore
If knowledge is power, then Advocates for Refugees - Singapore (AFR-SG) is the place to fuel up on ways to support the refugee cause.
Beginning as a humble Facebook group of like-minded individuals, it is now a ground-up movement organising campaigns to create awareness of the issue, and building partnerships in the region to support refugee initiatives.
Refugees are "not our problem"?
That's the attitude Mathilda Ho and Nursyazwani (Wani) Jamaludin hope to challenge through AFR-SG.
Mathilda founded AFR-SG in 2015, as the flight of Rohingya from violent persecution in Myanmar captured the world's attention. Then, more than 25,000 Rohingyas fled Myanmar and Bangladesh by boat, and Thai, Indonesian and Malaysian authorities initially responded by pushing the boats back to sea. An estimated 370 died.
 "For me, seeing images of lifeless bodies being washed ashore while trying to flee from danger really impressed upon me that we need to do something to get people to pay attention to what's happening in our lifetime, although it can and will cause discomfort. It was also due to frustration at the inaction and lack of action that led me to AFR." 
Through awareness campaigns and advocacy, AFR-SG hopes to eventually effect policy changes. Since 2016, it has organised Refugee Awareness Week (RAW) each year to commemorate World Refugee Day. It also tries to engage policymakers through dialogues and parliamentary questions.
As COVID-19 wears on, AFR-SG is also organising a campaign to raise funds for Cahaya Surya Bakti, a refugee school in Johor, Malaysia, that has been delivering necessities to refugees in need.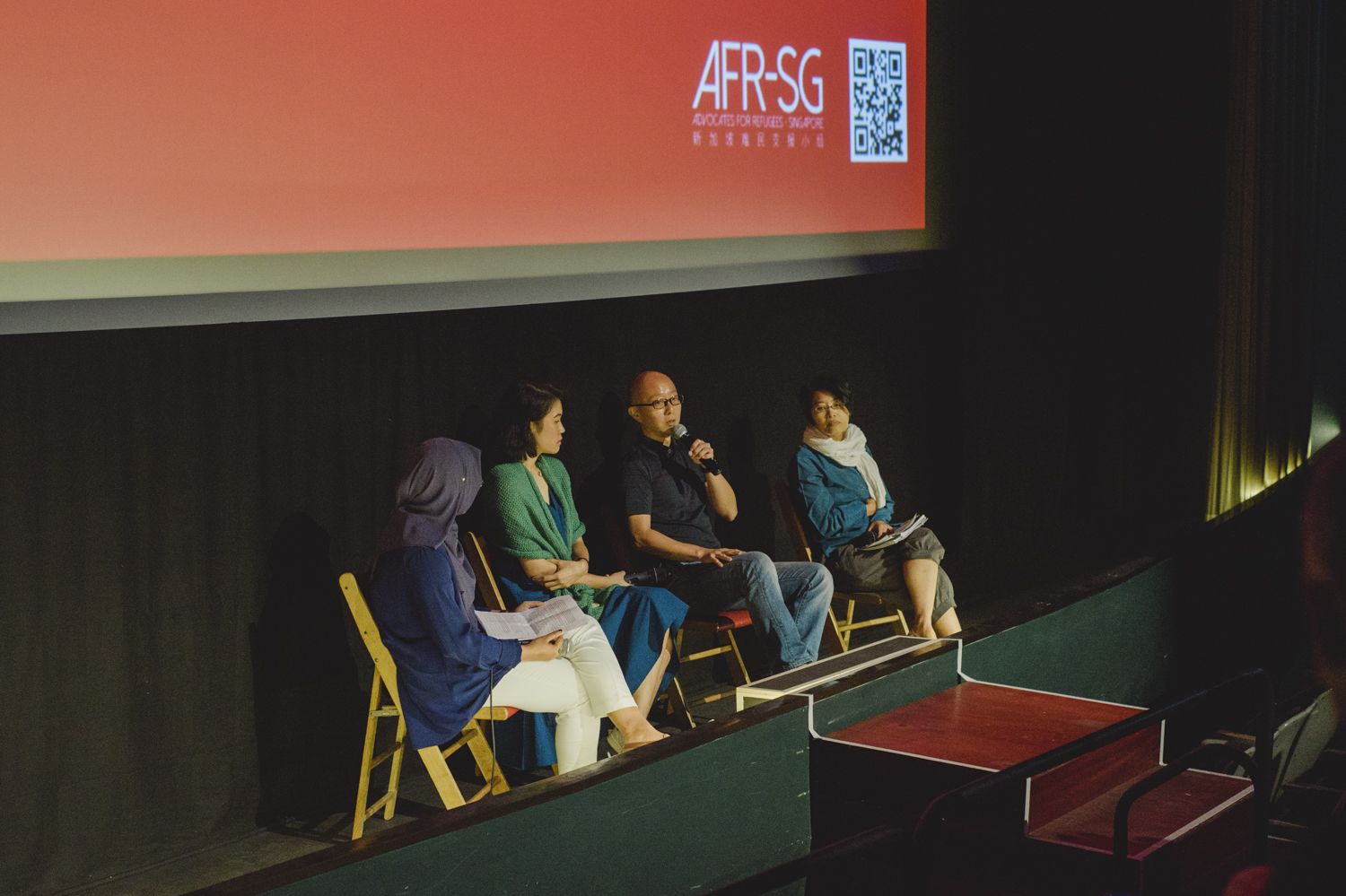 Among Singaporeans, a common reaction to the refugee cause is to point out that Singapore has plenty of issues to grapple with, such as poverty and homelessness.
Wani notes that some people have also assumed that her interest in advocating for Rohingya refugees, who are predominantly Muslim, stems from the fact that she is Muslim. "I think it speaks a lot to the ways in which we are disciplined to think and see issues through ethnicity and religion, which hinders us from embracing the human side of things," she says.
Adds Mathilda: "My hypothesis is that people see the refugee cause as being more relevant to particular groups of people. If anything, my maternal grandfather fled Jinmen [China] during World War II and landed in Singapore. Forced migration is not a far-flung issue, neither is it an issue that only affects people of colour or of a particular ethnicity or religion. Anyone can become a refugee." 
The goal of AFR-SG and its push for dialogue, says Mathilda, is to present "a counter-narrative, about how we can choose to care and not fall victim to the 'not-in-my-backyard' syndrome".
Want to support AFR-SG? You can:

Take part in RAW 2020's hashtag campaign by sharing on social media your thoughts, personal stories or stories of someone you know in relation to #whyborder and #whybother

Donate to AFR-SG partner Cahaya Surya Bakti as they support Rohingya refugees in Johor struggling to cope with movement restrictions due to the COVID-19 pandemic

Pre-order RAW 2020 merchandise, such as tote bags and stickers, and create awareness on the go! Eighty per cent of the profits goes to Cahaya Surya Bakti

UPDATE: The above campaign has ended, but check out AFR-SG's other campaigns supporting refugees.
Visit our community blog to read more about what Mathilda and Wani have to say about refugees and empowerment
A MYTH ABOUT REFUGEES THAT WANI WOULD LIKE TO DISPEL:
 "Hosting refugees is always seen to disrupt socio-cultural order. But culture is always changing, and we all came from somewhere so we need to stop seeing them as a threat but rather, as people who can contribute in all aspects of society."
Empowerment across the Causeway: Reyna Movement
Just a stone's throw away from Singapore is the state of Johor, Malaysia, where nearly 15,000 refugees live.
It is also where social enterprise Reyna Movement has opened a centre to help women refugees become self-sufficient.
Be it in Singapore or abroad, empowering women is the goal of Reyna Movement, founded by Raeesah Khan.
While working on a project in Kuala Lumpur to provide up-skilling workshops to women, Raeesah came to learn about the refugee crisis in Malaysia, and realised it would take more than a one-year project to address the issue.
There are some 177,800 refugees in Malaysia, many of whom live in urban slums throughout the country. "They are legally not allowed to work in the country, and hence only able to engage in odd jobs in informal sectors subjecting them to cheap labour and exploitation," notes Whitney Tan, Reyna Movement's Executive Director.  
Previously an active volunteer for special needs causes, Whitney was inspired to advocate for refugees after meeting Raeesah. "I did not want to just speak about injustice but actually be someone who acts on it," says Whitney.
In 2015, Reyna Movement was born. Through various programmes in Singapore and Malaysia, it has held workshops for over 100 women on self-development and vocational training. And through an educational centre it previously oversaw in Kuala Lumpur, it helped some 50 refugee students.
With far less resources in Johor supporting refugees, Raeesah and Whitney decided to turn their attention closer to home: opening Reyna Centre in Johor.
It will run programmes to promote peaceful co-existence and empowerment such as Women of Wonder, which will teach skills to marginalised women, including refugees, to enable them to earn a living, as well as REAP, an incubator programme to develop entrepreneurship.
"Upon on-ground research and needs assessment, we also realised how women are not only frequently taken advantage of in the community, the community is also one that is extremely patriarchal. This provided a need for support for ladies," says Whitney.
COVID-19 has put a pause on the centre's operations, but REAP is still being conducted online, while Reyna has been raising funds to support refugee families during this time with groceries.
"There is a big pool of refugees in Malaysia, there is a lot that could be done by Singaporeans. Yet most Singaporeans suffer from what we know as the NIMBY [not-in-my-backyard] syndrome," says Whitney, adding that Singapore's policy to not accept refugees has contributed to this mentality.
Noting that reactions to Reyna Movement are usually positive once people understand the issue and mission, Whitney encourages people to understand the cause. "Being part of a refugee cause has greatly humbled me as a person, working with diverse backgrounds and people. Every time I am there, I grow in a way the security back home would never provide," she shares.
Support Reyna Movement's efforts to help the refugee community in Johor
ONE MYTH ABOUT REFUGEES WHITNEY WOULD LIKE TO DISPEL:
"One misconception is that they are unable to integrate with locals. In Malaysia we see three generations of Rohingya families building relationships with local communities and participating in activities. Many refugees feel that they are part of Malaysia and feel that they contribute to the country."
Play time in Cox's Bazar: Relief Singapore
Singaporeans are no strangers to disaster relief missions, where volunteers can sign up to deliver much-needed support in the wake of natural disasters.
With Relief Singapore, Singaporeans can extend the same helping hand - to refugees.
A dim, crowded classroom with cloth draped over the windows to keep away unwelcome stares? Not a likely setting for a badminton match.
But one sunny afternoon in Cox's Bazar, Bangladesh, a group of volunteers from Singapore can be found doing just that: teaching badminton to a group of eager women and girls - indoors.
The volunteers are from Relief Singapore, a social enterprise started by Jonathan How, to organise mission trips bringing water sanitation systems and essential supplies to marginalised communities overseas.
The women and children are Rohingya, a minority ethnic group who fled from violent persecution in Myanmar to Cox's Bazar, a seaside town now home to one of the biggest refugee camps in the world.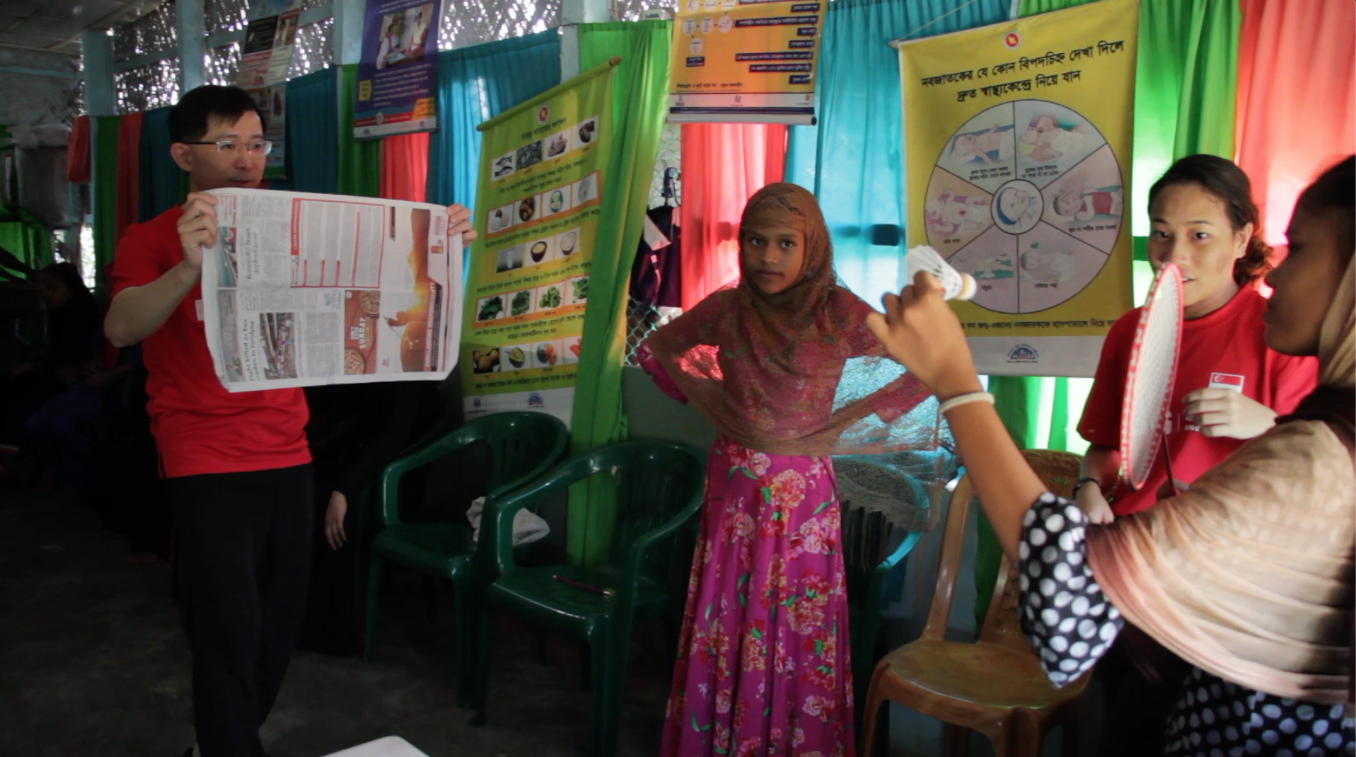 While his earlier focus was on essential supplies, Jonathan's experience on the ground sparked off a second idea: bringing recreational activities to the refugees.
Amongst refugees, mental health is an area that has been overlooked amid efforts to support basic needs in healthcare, education and financial independence, notes Jonathan.
But healthcare as defined by the World Health Organization includes "mental and social well-being, and not merely the absence of disease or infirmity."
A child who has witnessed violence against family members may grow up "angry, bitter and unforgiving" if the mental trauma is not addressed, says Jonathan.
Through badminton, Rohingya youths can focus their energy and participate in a fun and physically stimulating activity.
"I have seen adult Rohingya in low spirits, with unsmiling faces. Children tend to smile and laugh more; the undercurrents are less heartening."
For a start, the focus is on women and girls, who tend to have fewer outlets for play, as it is socially frowned upon for them to engage in such activities in full view of the public.
With the ongoing COVID-19 pandemic, a plan to return and build a proper sports hall this year has been shelved for now, while volunteer mission trips have been put off indefinitely.
Instead, Relief Singapore has launched a campaign to distribute reusable masks to Rohingya refugees in Bangladesh. It is also running a campaign to support urban refugees and asylum seekers in Thailand, and one to support medical frontliners in rural health facilities in Indonesia.
Cox's Bazar may seem a world away to most living in Singapore, but Jonathan points out that Singaporeans have likely brushed against refugee communities, unknowingly.
For example, destinations like Ngapali beach (Rakhine, Myanmar), Kanchanaburi and Bangkok (Thailand) are popular among Singaporeans. "They may not know that northern Rakhine is a conflict area; that there is a Karen refugee camp in the Kanchanaburi province and another one in neighbouring Ratchaburi; that there are about 5,000 urban refugees and asylum seekers living in and around Bangkok," says Jonathan.
By joining relief trips as a volunteer, one can become an advocate for refugees. "They tell stories of their volunteering experiences to their friends and family, spreading the word further on social media," says Jonathan, adding that some have become passionate enough to join organisations to support the cause.
"I believe volunteers grow in ways not possible in an insular and individualistic setting. They develop more compassion for people around them, and become more eager to help and not look away when the need arises," he says.
Support Relief Singapore's COVID-19 fundraiser for Rohingya refugees in Cox's Bazar
When you help a refugee, you help a neighbour, says Jonathan. Visit our Community Blog and let him tell you why
ONE MYTH ABOUT REFUGEES JONATHAN WOULD LIKE TO DISPEL:
"The misconception that refugees are liabilities wherever they are hosted or resettled. They have much to offer in contributing to the local economy."
Hunger knows no borders: Food for Change
Whether it's in the housing estates of Singapore or conflict zones in the Middle East, Nizar Mohamed Shariff and his volunteers know one thing: no one should go hungry.
For four years after starting Free Food for All, Nizar kept his focus on Singaporeans in need.
But, unable to turn a deaf ear to what he heard and saw happening around the world, Nizar thought: why not extend a helping hand a little further?
In 2017, he set up soup kitchens in Lombok and Sulawesi in Indonesia, after they were affected by earthquakes.
In 2018, he organised a food distribution initiative in Cox's Bazar, Bangladesh, for Rohingya refugees.
And now, through a new entity, Food for Change, he provides regular food aid to war-torn areas in Palestine and Yemen, and managed to raise funds to build a water desalination plant in Gaza, an area where drinkable water is increasingly in short supply.
"The refugee situation around the world will not improve in the next five to 10 years. There has to be drastic change in how they are perceived, and how everyone has a part to play," says Nizar.
"The fact that we stay safe in our bedrooms at night, does not guarantee that we will not face the same situation. I think it is important to be aware of the things that can help them. There is definitely a role to play for everyone."
Follow Food for Change to find out how you can support them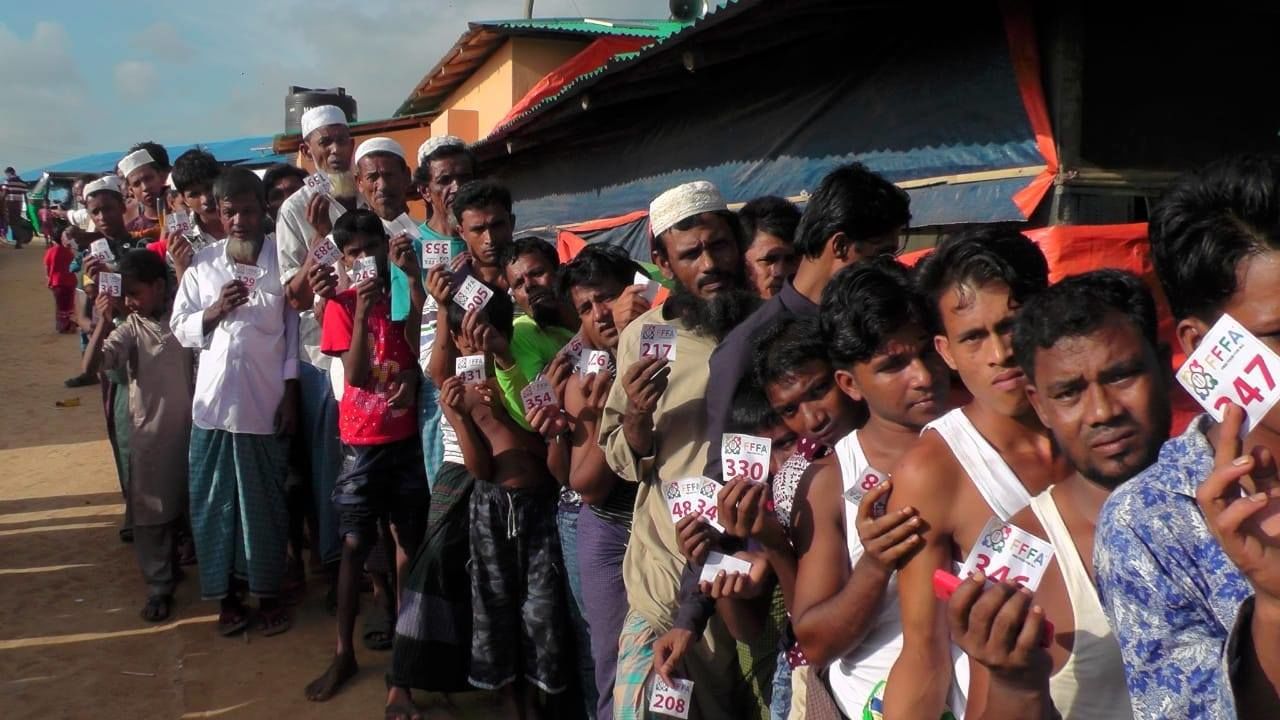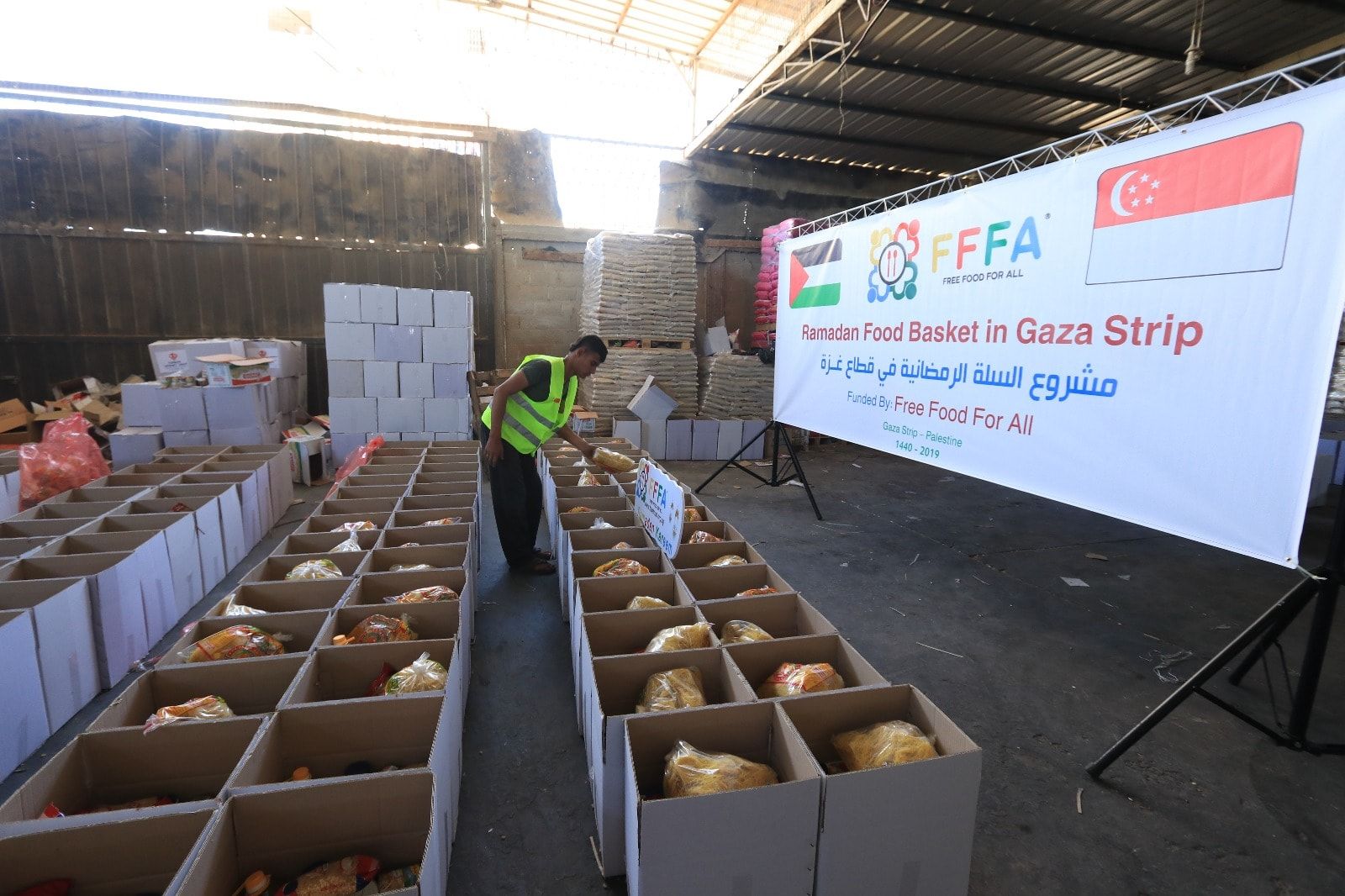 Healing trauma in Greece: Action for Women
The sight of the world's worst refugee crisis since World War II unfolding on a television screen in her living room sparked Gabrielle Tan, who was living in Switzerland at the time, to do something.
That "something"? A centre in Greece for women refugees who have survived gender-based violence, where they can learn skills to recover from their trauma, and start fresh, independent lives.
"You took away my oxygen."
That was the heartrending reaction Gabrielle Tay received when she made the painful decision in 2019 to close the women's centre she had run for four years on the Greek island of Chios, where refugees live in detention camps while awaiting resettlement.
Called the Athena Centre for Women, it started as a simple space where women could seek reprieve from camp life -- take a shower in private or cook and share a meal -- and grew into a space for empowerment, offering psycho-social support, legal advice and medical care.
"The vast majority experienced war, and many witnessed or survived sexual violence, slavery, trafficking and other atrocities; and in the camp, harassment, partner violence, exploitation, the fear of being raped, being raped, because of

their gender

."
But four years after the crisis first unfolded in Europe, donations and support dried up as coverage of the crisis dwindled. As Gabrielle puts it, "drownings [of refugees fleeing for Europe by sea] were no longer newsworthy."
Although conditions on Chios had not changed for the better, her organisation, Action for Women, decided to focus their limited resources on their other centre in Athens, the Pomegranate Project, to help women refugees stay safe and integrate into Greek society.
The decision was like "choosing between two children", but the risk of violence against women refugees in Athens, were growing. "With little to no opportunities for dignified work, many women experience exploitation and are forced to engage in non-consensual sex in exchange for basic survival needs such as housing and money for food," says Gabrielle.
The Pomegranate Project offers skills training (language acquisition, computer literacy), shelter, mental health and psycho-social support within the community. The centre currently works with 35 women from various countries, supported by a team of teachers, psychologists, coordinators and translators.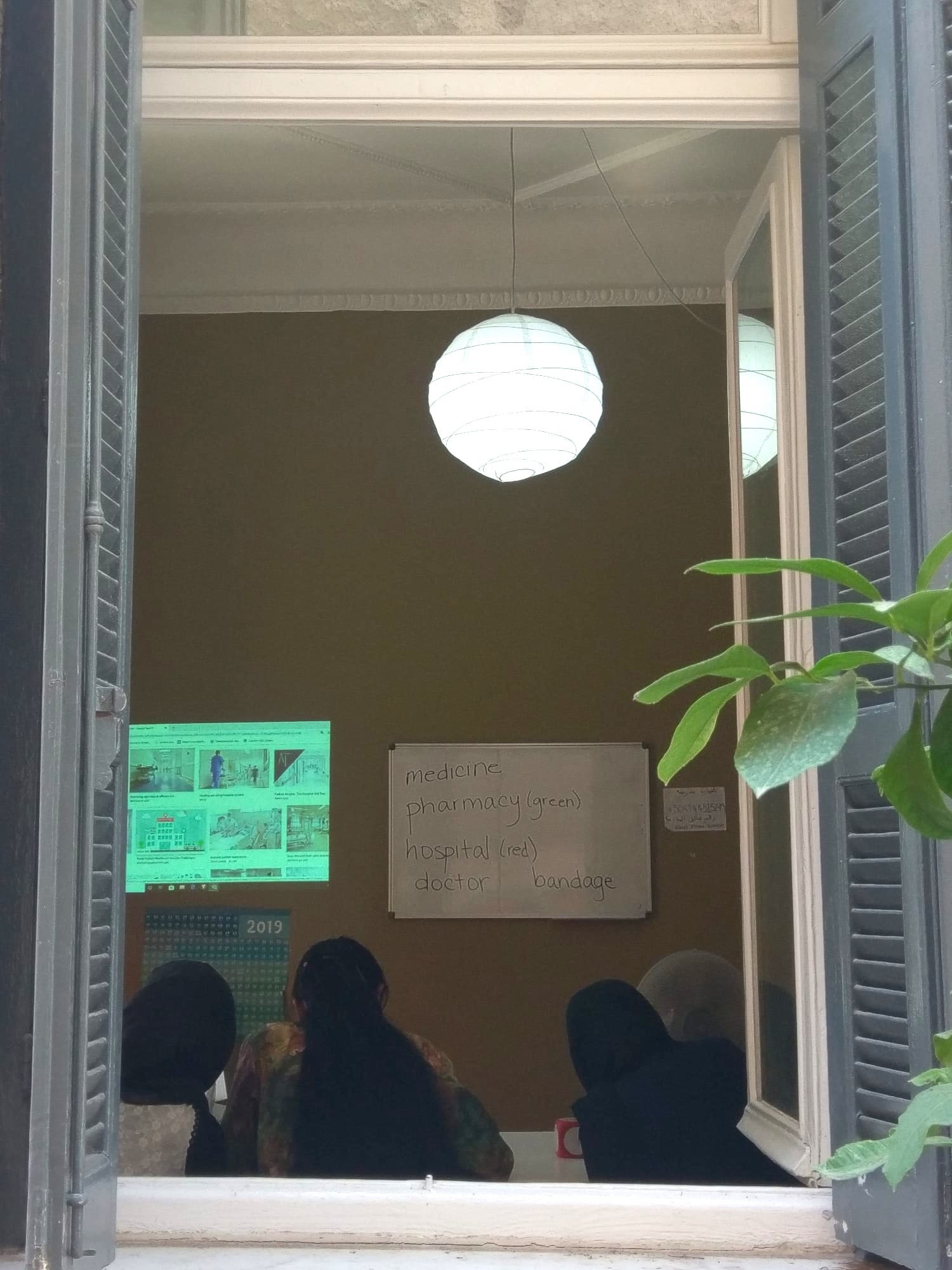 "Sheer curiosity started this journey for me...What has made me continue is the fact that it can happen to any of us...No one in Europe predicted World War II, and the mass killings of six million Jews," Gabrielle says.
Pointing out that Singapore once accepted refugees, Gabrielle notes that the government's current stance of not accepting refugees is based on a lack of space. But refugees can give so much to societies that accept them with open arms, she says.
"I consider our biggest achievement to have become a nation of a melting pot of cultures. We have done it before, we have been able to co-exist...We are capable of welcoming people fleeing their homes, and we need to use our privilege and look beyond our bubble."
Support Action for Women with a donation
ONE MYTH ABOUT REFUGEES GABRIELLE WOULD LIKE TO DISPEL:
"That refugees are helpless! Quite the opposite. They come from all walks of life, but they share one common attribute: They are highly resilient, having crossed many borders and made treacherous journeys in search of safety. They are only rendered helpless by the outdated model of 'aid' in the receiving country, where many are robbed of their autonomy and become passive recipients of aid and charity."
Peace amid war: Afghan Peace Volunteers
For the 37 million Afghans living in one of the most conflict-ridden countries in the world, peace is a rare thing to be treasured.
Dr Wee Teck Young is hoping to keep this dream alive by getting Afghan youth to promote non-violence through his NGO, Afghan Peace Volunteers.
To someone looking from the outside, Afghanistan is a country engulfed by war. To Dr Wee, who now goes by Hakim, Afghanistan is a country "tired of war" and the use of war to solve problems.
As such, Hakim started Afghan Peace Volunteers (APV), where youth can learn and practice skills rooted in non-violence, from building friendships across nationalities, class, race and gender, to developing permaculture and green spaces in the country, to peaceful conflict resolution.
His journey from a general practitioner in Singapore to running an NGO in Afghanistan began when he joined an NGO as a doctor to serve Afghan refugees in Quetta, Pakistan, which borders Afghanistan. After two years, he moved to Bamiyan province in Afghanistan to work as a medical specialist for another NGO.
A peace workshop with university students in Bamiyan opened his eyes to the possibility of giving Afghan youth a chance to build a future rooted in peace.
Today, APV has about 50 to 70 active volunteers, all Afghan youth, including a few who have moved abroad to study or seek asylum. Youth undergo a three-month orientation called Relational Learning Circles before becoming a member.
"The fact that they can still volunteer while each of them tries to study and survive in an ongoing war is remarkable. They are also continuing to build valuable border-free relationships across the world."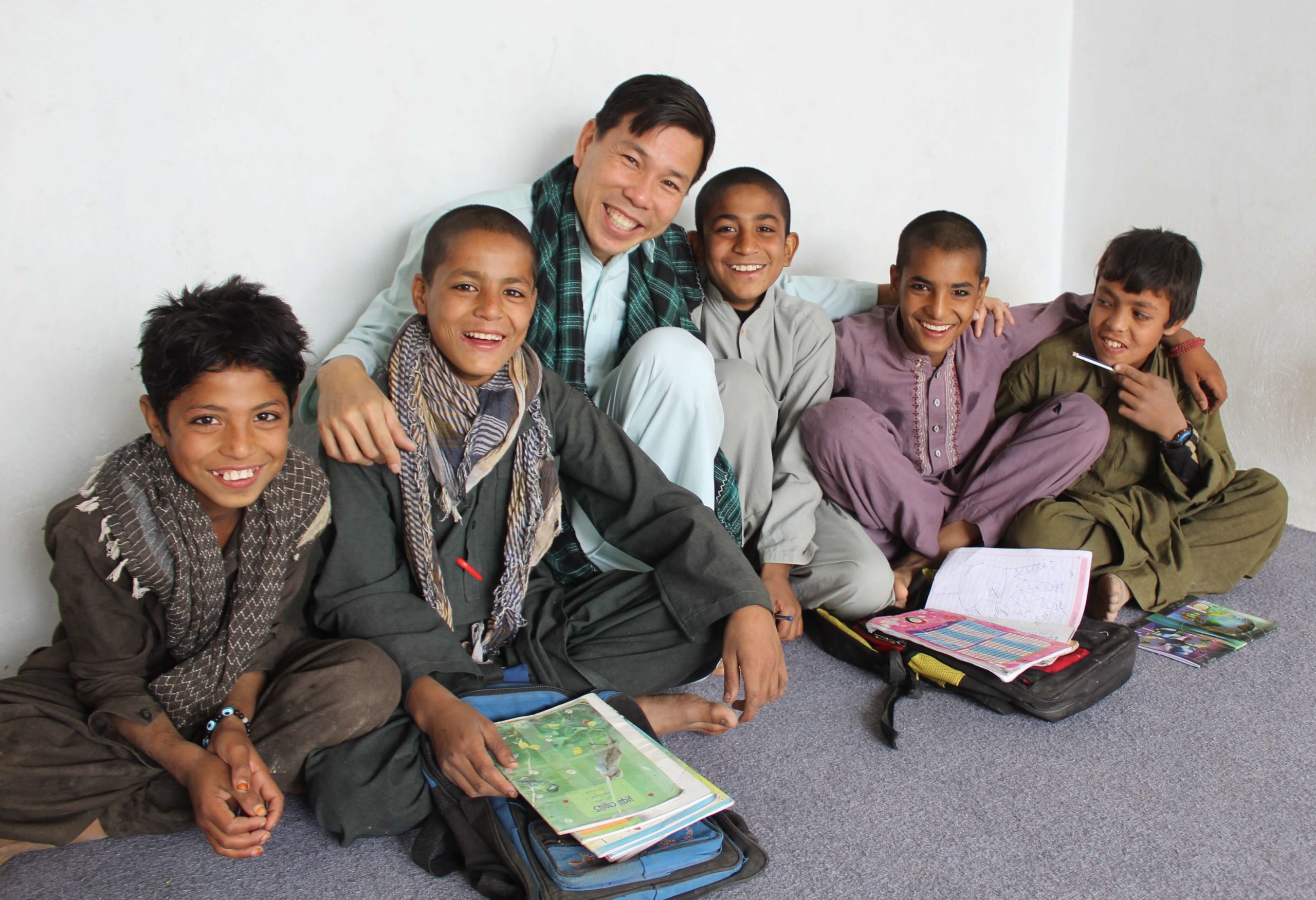 While COVID-19 has put a pause on APV programmes that require physical presence, volunteers continue to run educational programmes online, despite the limited internet services in the country. And on the international front, APV's Relational Learning Project, an online platform for youth from all over the world to connect and learn from each other, is still running.
Noting that being empathetic towards migrants and refugees is "being empathetic towards our forebears", Hakim adds that refugees are part of our human family, and taking an interest in the issue is rooted in compassion for fellow human beings.
"The UN chief Antonio Guterres said, 'We can't deter people fleeing for their lives. They will come. The choice we have is how well we manage their arrival, and how humanely'," says Hakim.
Connect with Afghan youth and support their journey towards peace through the Relational Learning Project
ONE MYTH ABOUT REFUGEES HAKIM WOULD LIKE TO DISPEL:
"Some people may perceive refugees as a troublesome and disruptive economic burden because people worry that refugees entail financial assistance from their governments. People also worry that when refugees take up jobs, they deprive locals of employment...I encourage Singaporeans to be curious about this human plight, and to question any misconceptions about refugees being 'troublesome' or 'disruptive'."
---
LET'S TALK ABOUT IT: Has the refugee issue fallen "off your radar" as a result of reduced media coverage compared to a few years ago? What are some first steps you can take to encourage greater awareness and action? Share your ideas on our Forum here.
---
Ready to take action?
Our refugee advocates share on how to get started
"Educating yourself is very important. Reading up on the history of the crisis is something readily available on Google. However, to move beyond that, what they may do is to get in touch with us. Reyna is always open to people who will be interested to participate in helping with our research work."

Whitney, Reyna Movement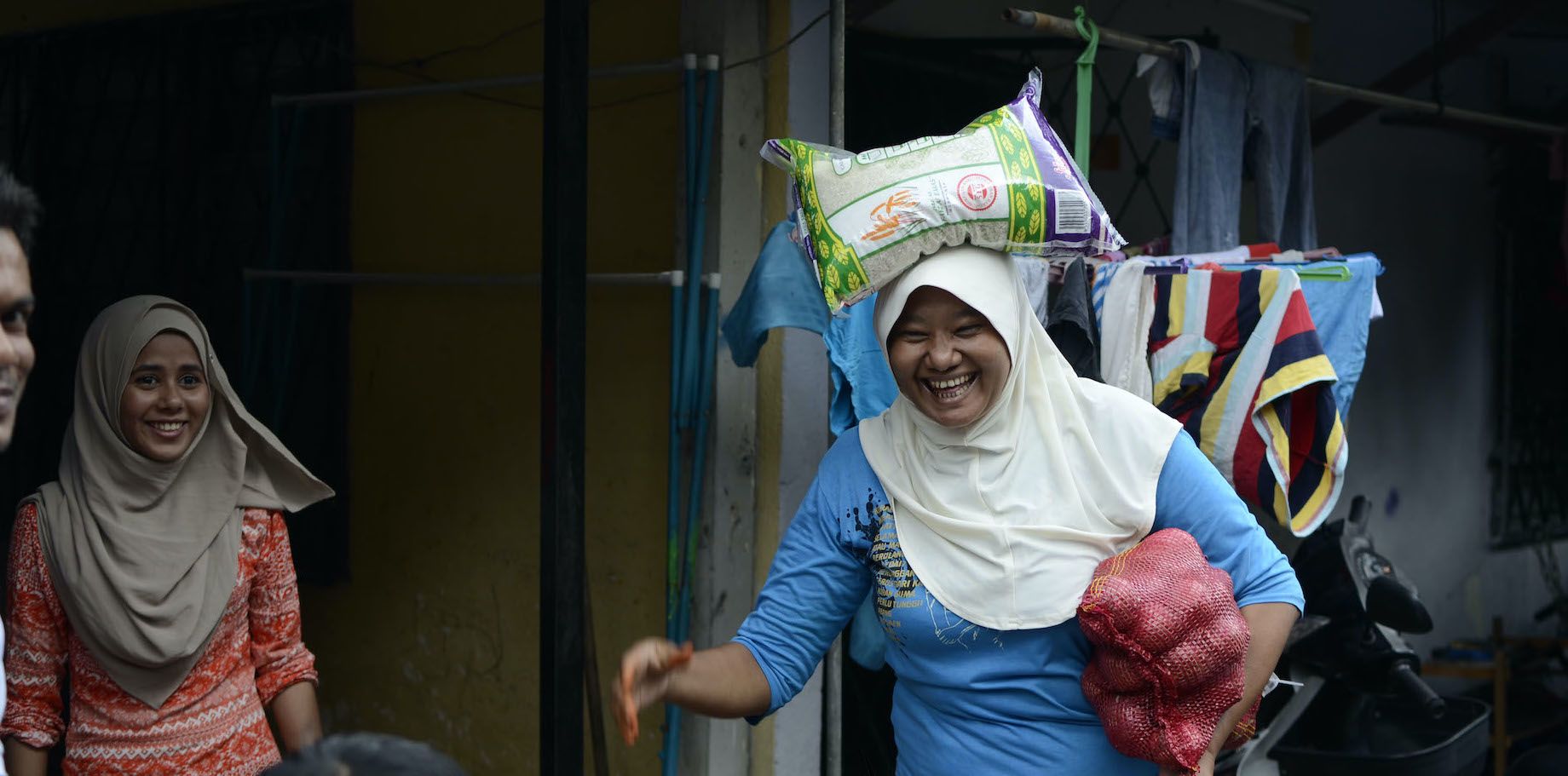 Photo courtesy of Reyna Movement
Photo courtesy of Reyna Movement
"The first step to helping refugees is knowledge. Watch documentaries of the global refugee crisis for the bigger picture. Then go deeper by finding out more about specific refugee groups and their plight. Search for more obscure materials about smaller refugee crises. Without more knowledge, it is challenging to know how to help.

Next, start researching on which humanitarian agencies are helping refugee groups that interest you. Nothing beats volunteering with them (if possible), to know whether you would like to continue with a longer-term relationship with them."

Jonathan, Relief Singapore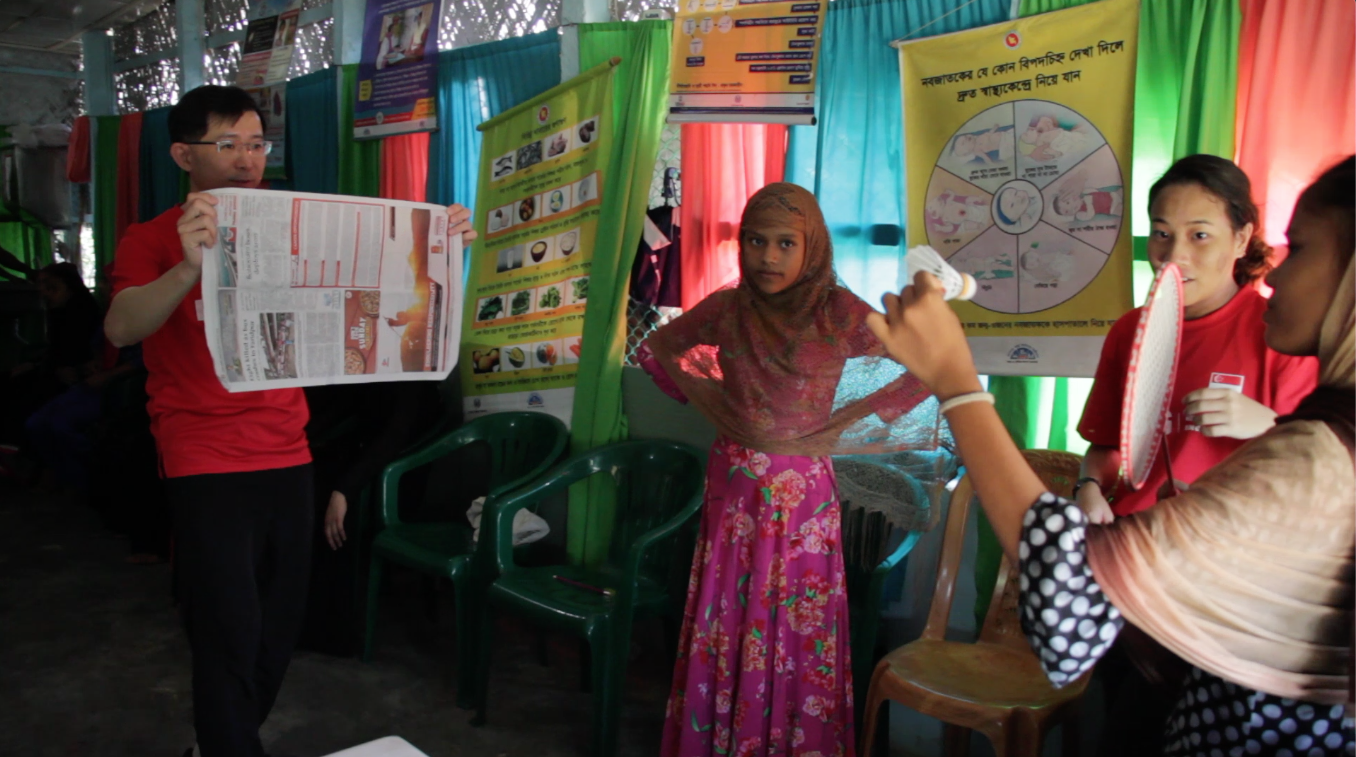 "A natural first step which many Singaporeans are already taking is to continue being kind and helpful to all migrant workers. Another could be to get to know one refugee person or community, or one refugee story.

This humanises and personalises an issue which could otherwise just be an item in the news, or a problem too big to do something about. Some may wish to connect with

Refugee Awareness Week

on World Refugee Day (June 20) organised by AFR-SG."

Hakim, Afghan Peace Volunteers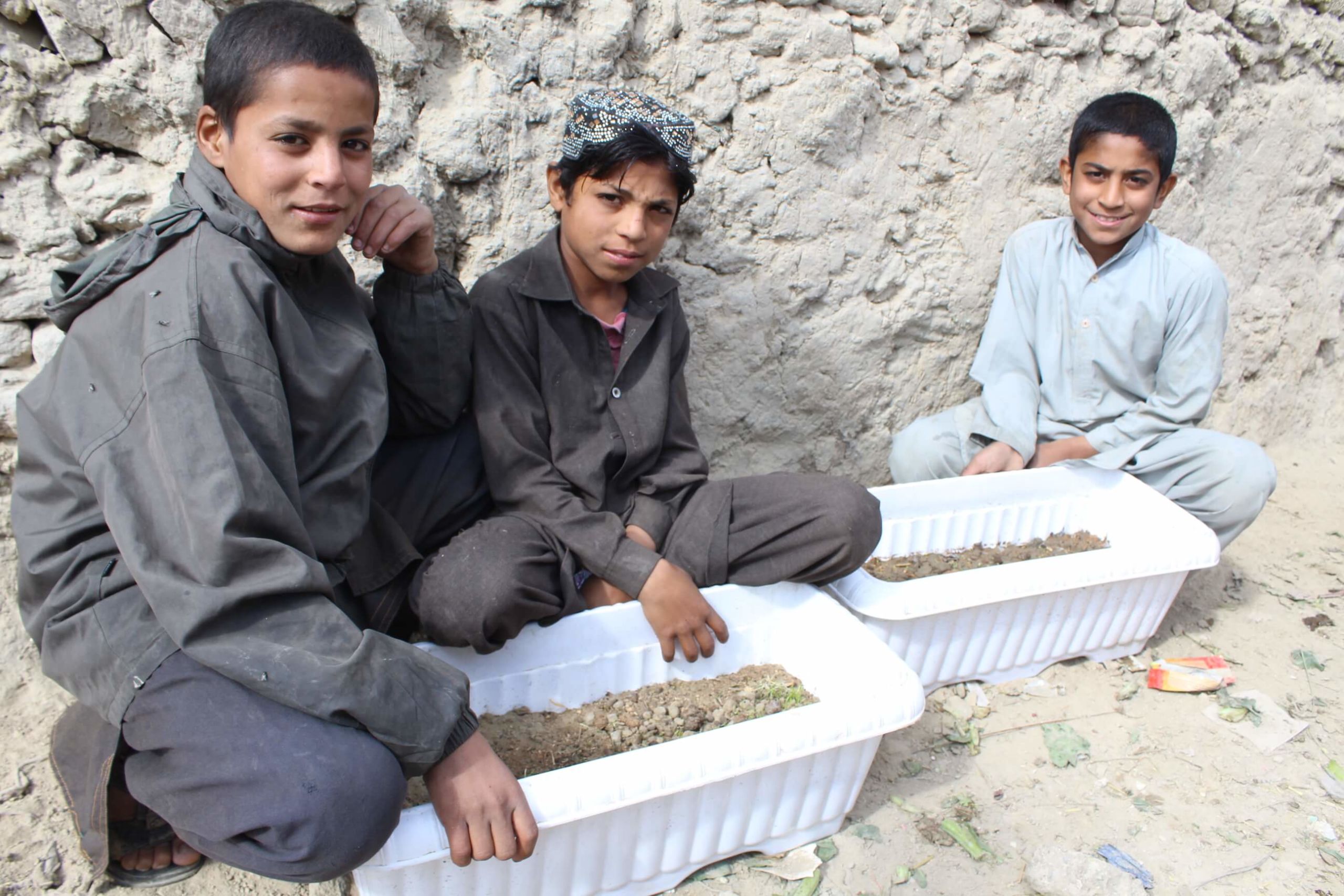 Photo courtesy of Afghan Peace Volunteers
Photo courtesy of Afghan Peace Volunteers
"Read, read and read! The vast amount of information out there can be overwhelming - which is completely fine. A basic knowledge on what asylum is and empathy as to why people are fleeing is a great start.

Get involved in local organisations in your country that are actively engaging in the topic (you'd be surprised that there are some in Singapore! Check out our sisters at

Reyna Movement

).

Everyone has something to offer. Roll up your sleeves and do not be afraid to ask questions, no matter how silly you think they are. You will soon build up the big picture, and realise how small this world can be."

Gabrielle, Action for Women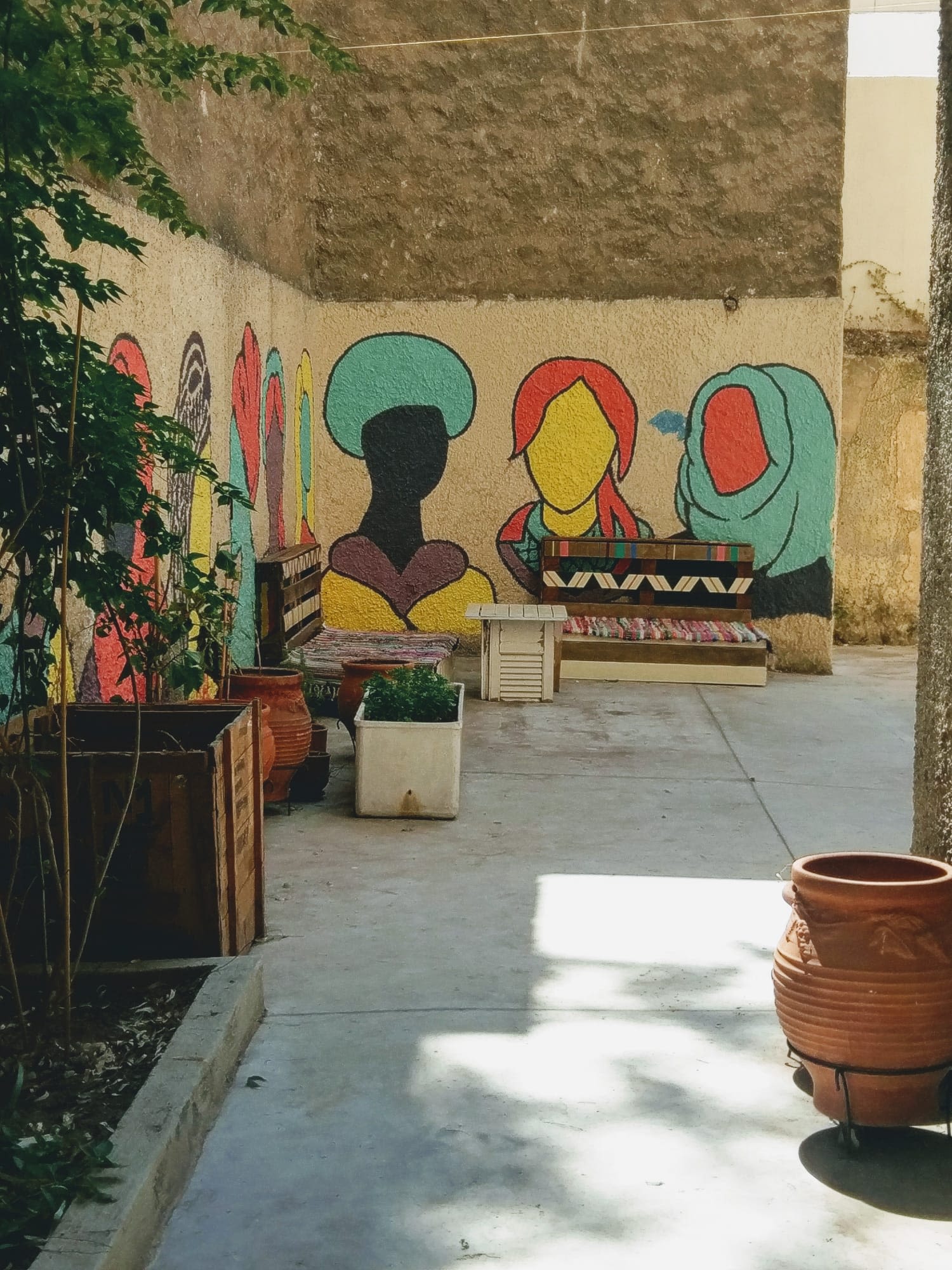 Photo courtesy of Action for Women
Photo courtesy of Action for Women
Wani: "With any issues/causes, always start small because it's easy to be overwhelmed. Find people who are alike to surround yourself with, and things emerge out of conversations. You can also join AFR - we always need volunteers! (:"

Mathilda: "We have to first recognise that global forced migration is a long standing issue with no quick solution in sight. It is natural to be overwhelmed. Don't underestimate the power of your feelings, because that is what makes us care in the first place :)

Beyond feeling, it is important to take action. You could start contributing from wherever you are, by raising awareness.

For anyone interested to take a step further, my advice would be to consider where and how [you can] potentially contribute, by factoring time commitment, skills and experience. Do research to understand the context, and whether there are organisations you can work with to support their existing programmes." 

Wani and Mathilda, AFR-SG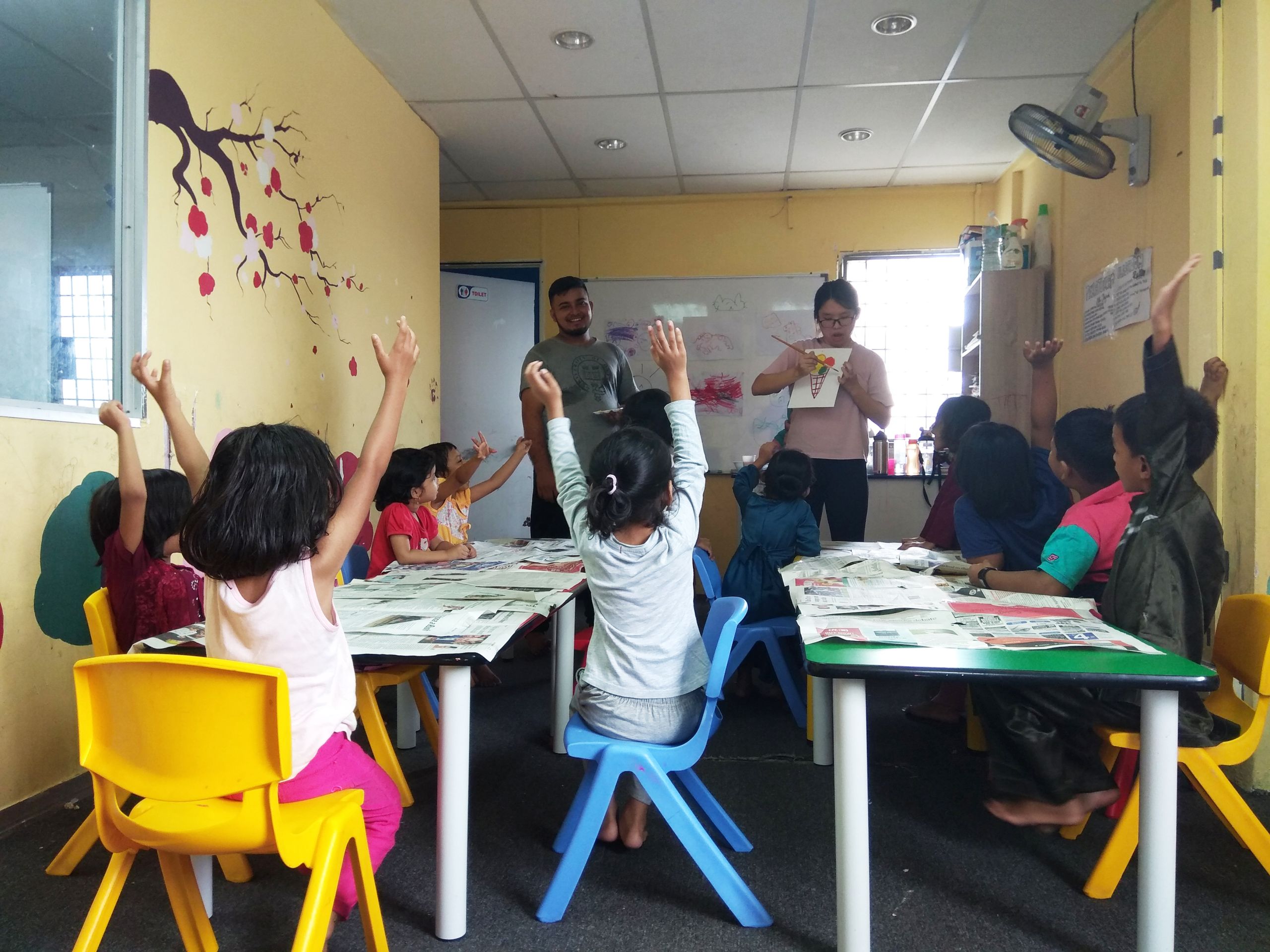 CONTRIBUTOR

Lin Yanqin
Producer, writer and content designer