As we journey through this pandemic together, let's shine the light on humankind. On humans being kind to one another. Taking care of each other.
Seeing each other through.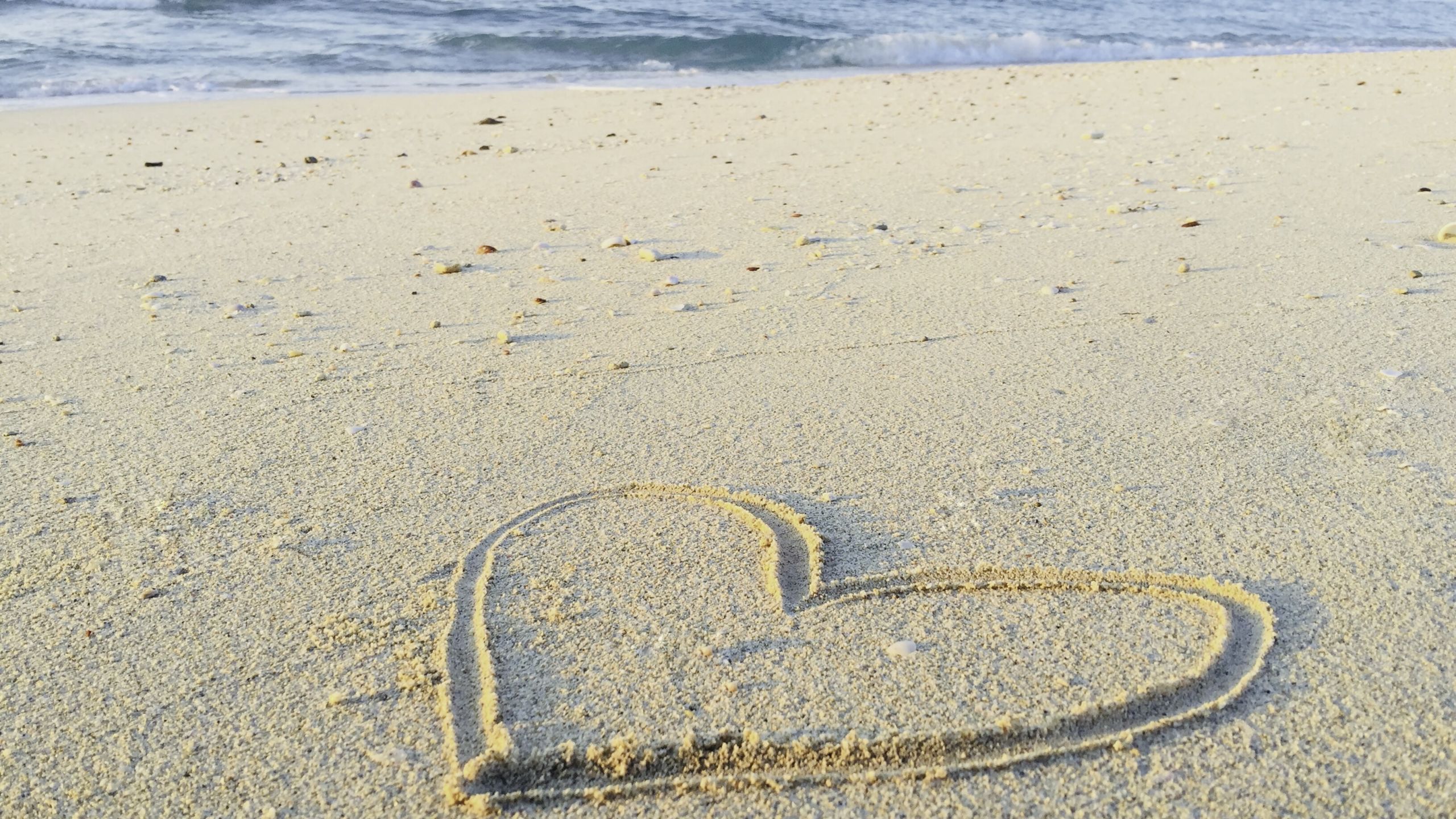 Through stories. We choose not to feed the virus of fear, but of love. To focus not on isolation, but on connections. Not on differences, but on commonalities that unite us.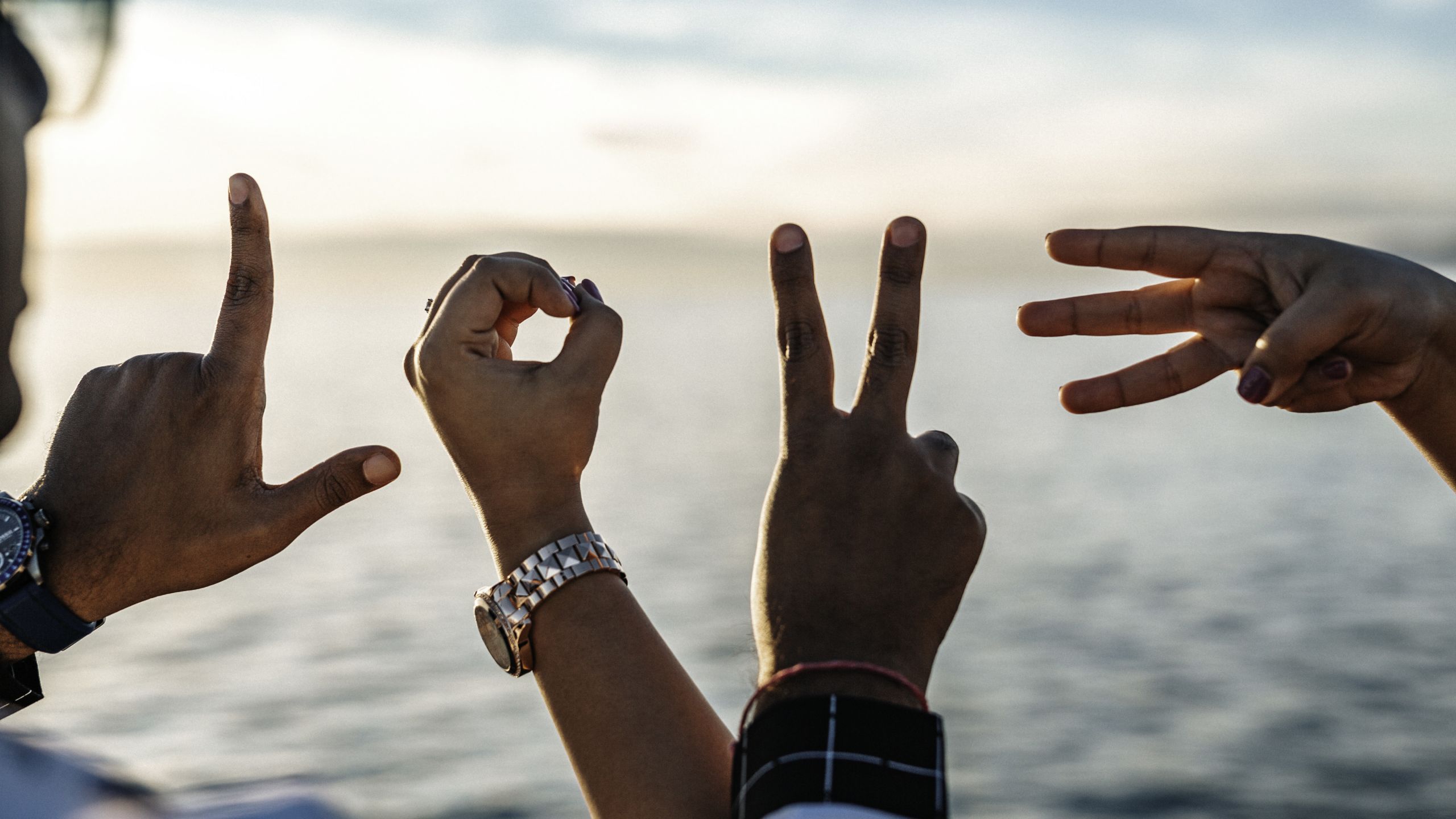 So we're asking you during this time of lockdowns and quarantines:
Where did you see love today? How did you foster a connection? When were you on the receiving end of compassion?
Scroll down for the answers from our community across Asia, and from the Our Better World team.
To submit your own answers, click here. Or post on social media and tag #OurBetterWorld.
Let's lift our hopes up for each other, together.
1 APRIL 2020
Just like in the movies
By Zah, Community Manager, Singapore
It's only a few months into the year, but 2020 has been unprecedented for every one of us.
For many of us, the thought of empty shelves in the supermarkets and the sight of closed shops and empty public spaces feel like something you'd only see in the movies. But today, that has become our new reality.
Some days the world feels almost apocalyptic, as news of rising infections all around the world and climbing death tolls envelop us.
But on some days, I see more of the good in this world, even amidst the chaos. I see fellow neighbours raising their hands to offer their services to help those quarantined at home with shopping for groceries. I see parents packing care packs for the other frontliners we sometimes forget – our teachers. I see strangers taking a moment to share appreciation for our cleaners, who work hard to keep us safe. I see hope and love thriving even in these times.
And even as this pandemic spreads, I'm choosing to see the light amidst the darkness, the kindness in humankind. Because years later, after we get through this, that's the kind of things that we should make movies of.
Photo by Zahirah Taha
---
Pink bread in black times
By Nhi, Digital Project Manager, Vietnam
Everyone can see that this pandemic has driven the disruption of society and the economy. In some parts of Vietnam, people make a living only by growing tropical fruits, but they have been in trouble with exporting goods since it happened.
In February, ABC Bakery - a famous local brand, had the idea of using dragonfruit juice instead of pure water to make bread and cakes, so that they can help consume a huge amount of unsold produce. They used red dragonfruits together with other ingredients to make pink baguettes. The moment I saw many people queuing in front of the bakeries, I also wanted to try. Not only because of my curiosity, but I also wanted to express my thanks to the chef and contribute to support our country. It was more than what I expected, with a nice taste and beautiful colour.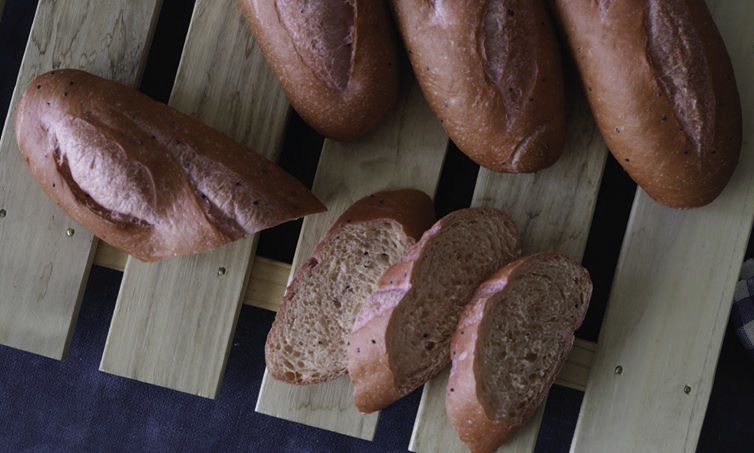 I do believe that everyone is feeling the same. I'm a bread-addicted person and I could feel that the piece I held in my hands was made from people's kindness. 
I don't think this pandemic period is all bad. It is a chance for us to realise that although life is harsh, we can also feel what love really means through these warm-hearted actions. We don't need to do much, a small effort done with love also works.
---
Friends on the frontline
By Olivia, Assistant Producer, Singapore
During the initial outbreak of the virus in Singapore, we saw healthcare workers being discriminated due to their proximity to patients who tested positive for the coronavirus.
I have a best friend who is a nurse at a polyclinic. During one of our dinner gatherings as a group, we asked Hui Ying how she was handling her job during this period. She is someone who is very particular about her own hygiene, as well as others. She shared that not only did she take extra care of her own hygiene during work, she would remind her colleagues to remember their own during the pandemic.
That night, she shared in-depth details about what she does as a nurse and I learnt more about healthcare workers and their responsibilities than in all the time I've known her. They really risk their own health and are selfless. I am glad that many Singaporeans have started to appreciate them. They are truly the heroes during the season of COVID-19!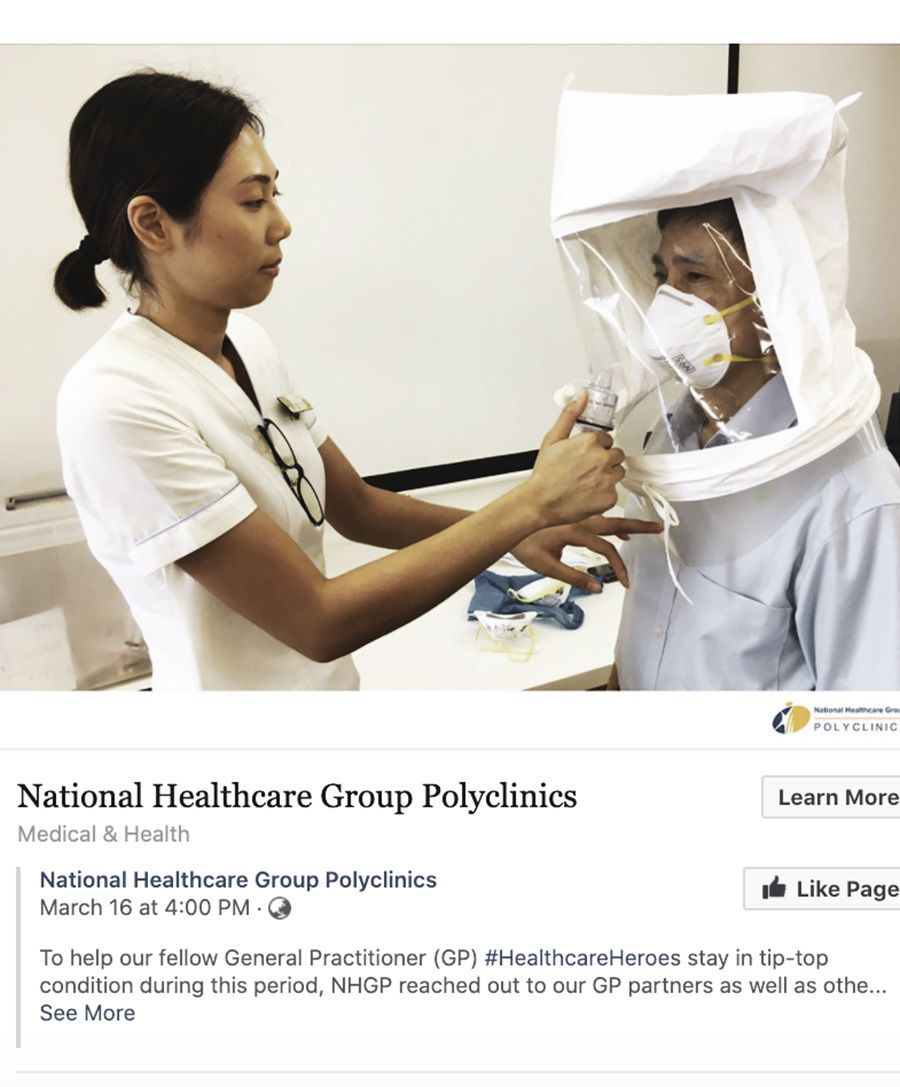 As I have a few acquaintances who are nurses on Instagram, I now leave them direct messages or comments just to show my appreciation and encourage them! The photo above is of my friend! When I first saw it online, I immediately shared this post - I am so proud to have a friend who is a nurse and what she is doing right now!
Photo by Yunming Wang on Unsplash
---
Hope and triumph over the storm
By Rebecca, Head, Singapore
COVID-19 has taken my world by storm. I must say, I have had my fair share of fear, hope and confusion. I have been trying to make sense and process all that has happened and what continues to unfold. One belief that has kept me anchored – that love can triumph over the darkest of times. And that the human spirit should not be underestimated. Hope will not disappoint, when the love we have for one another, beyond ourselves is showing up in more ways than ever.  I really believe that we can get through this together, stronger.
Through a series of random connections, over the last two days, I got to hear first-hand of one such story of hope. With the sudden announcement of a lockdown in Malaysia, many who were on daily commute to Singapore for work from Johor, Malaysia were left without a place to stay in Singapore and some resorted to sleeping in public spaces. Some said, "This is heart-breaking. Let's help them find places to stay." Others said, "I have a place where they can come stay."
One such place was Transit Point @ Margaret Drive. In a stroke of serendipity, it had just opened a week before the lockdown announcement, as a shelter for the homeless in Singapore. Volunteers from all walks of life sprang into action – some reached out to those on the streets, others prepared the space to house over 50 of them and many took turns to come cook for them. Donations of mattresses, lockers, daily necessities flowed in, much more than they ever expected.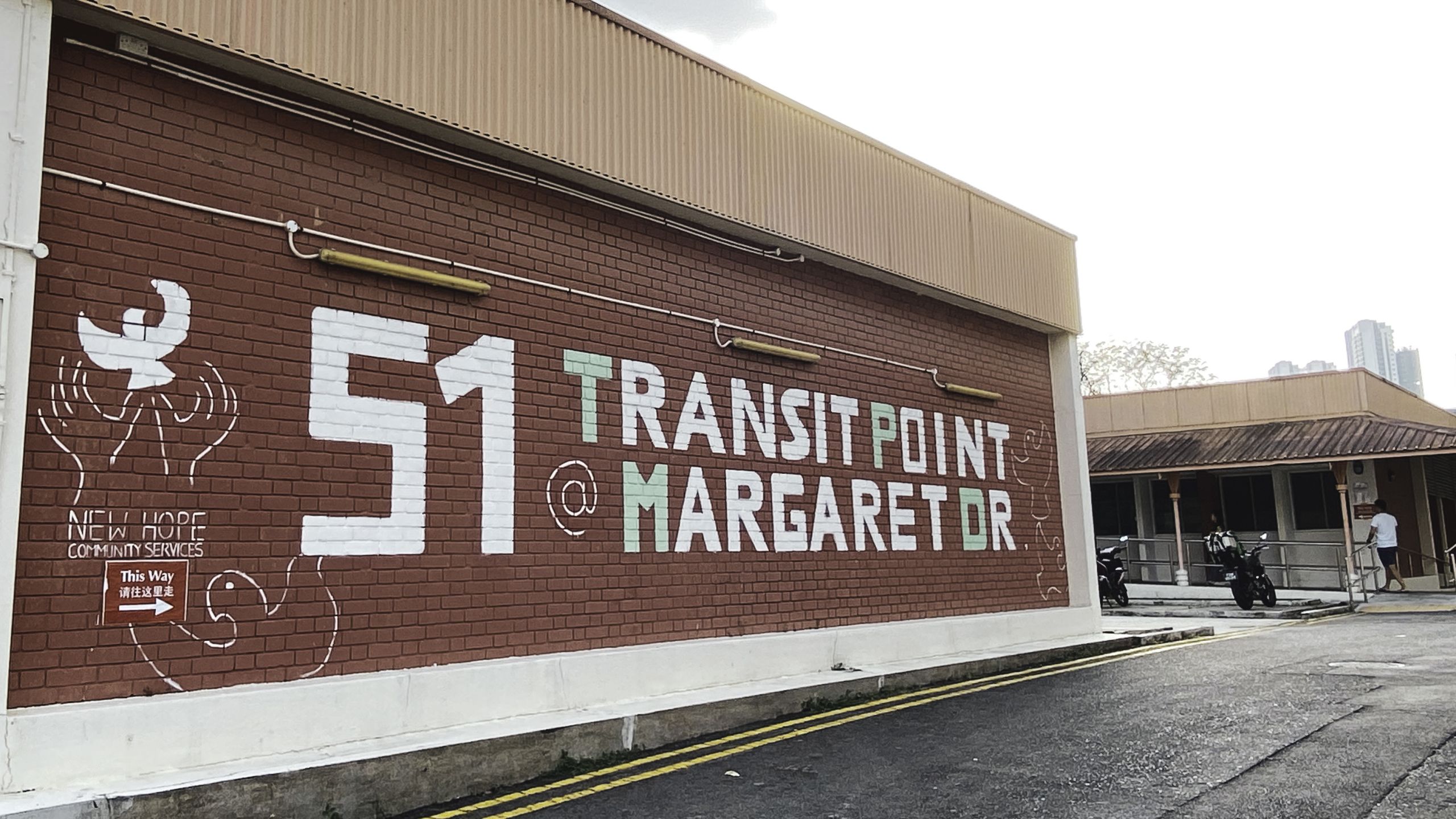 Needs were met, anxiety was calmed, hope was restored when people cared enough to step forward to give in ways that mattered. It is precisely acts of compassion like these, that will bring us closer and stronger together – and these will be what will give us triumph over the storm.
Photo by Jametlene Reskp on Unsplash
---
Creativity in crisis. Connection amidst isolation.
By Mai, Community Lead, Singapore
I am a Filipino living in Singapore. For the past week since Luzon went on lockdown, I have been worried about the situation back home. I rage against feeling unable to do anything to help so I went on the messaging apps to check in with my friends and family. Slowly, they started sharing with me things people are doing to help.
A virtual concert to raise money to take care of the most vulnerable in this pandemic. A group of filmmakers made their short films available online where we pay by donating to healthcare workers, the poor and the elderly. The simultaneous praying of the rosary together at 9pm. A security guard spraying alcohol in the hands of passers-by because it's the least he can do.
I too must do what I can, where I am, with what I have.
---
A COVID-19 time for introspection
By Waye, Development Producer, Singapore
Many have lamented the detrimental impact of social media, but imagine a world without it during these pandemic times. When 'self-quarantines, 'lockdowns', and 'stay-at-home notices' are commonplace. And even though 'social distancing' is something introverts like myself enjoy, being isolated from people for days can make even a loner a little, well, lonely.
As evident from the outpouring of uplifting stories online that celebrate humanity and humankind, social media has built new communities, kept communities together and united people across disparate communities.
Stories of compassion, hope, kindness, resilience, courage, fragility, strength. Each eliciting a range of emotions and making us stop to reflect. More importantly, they might have motivated us to become better people; to estranged friends and family members, to backstabbing colleagues, to neighbours we barely glance at in the lift every morning, to the homeless uncle with his entire life shoved into a couple of bags, to the auntie clearing our plates at the food court, or to taxi drivers that insist on taking the longest route.
COVID-19, you've turned our world upside down, torn families apart and pushed us beyond our comfort zones. But amidst the destruction, you've also thrown us a lifeline, albeit in the cruelest of circumstances. You've shined a light on the indomitable human spirit and shown us what we've taken for granted for too long - our environment and the living creatures that we share each life-giving breath.
Our internal universe will have irrevocably changed when you finally take your leave. We will not be the same - our relationships to planet and people, our hearts and minds. But yet, at the crux of it, I hope we will have finally seen that we ARE in fact the same - all equally vulnerable in the face of disaster. And in its wake, all equally together.
---
Burger surprise
By Chris, Content Lead, Singapore
A few months back, when Singapore first raised its outbreak response status from yellow to orange, there was a climate of fear and anxiety going around our nation. 
That night, I went to NTUC FairPrice, a local supermarket to try and buy a drink. But the queues were incredibly long due to people rushing to stock up on essential items. I found out that this had been going on all day, everywhere in Singapore.
As I turned around to leave, I saw this lady come in with a bag of McDonald's burgers. She gave that bag to the cashiers, who had been working frantically all day, telling them, "Hey guys, this is for you. You've been working so long and so hard today. I want to say 'thank you', and give you something to eat." 
In a day that was dark with worry for so many of us, this lady shined a light on how we can care for those who are helping to care for us. It showed us how when we come together as a community, we can be strong and kind for everyone.
Photo by Lin Yanqin
---
No lockdown on common decency
By Yanqin, Producer, Singapore
Earlier this month, before travel restrictions kicked in for Singaporeans, I took a long-planned holiday to a remote part of Indonesia. I walked through silent airports and sat on empty planes. I passed shuttered shopfronts and stilled streets. And on the last day of my stay, when I asked if it was OK to keep my room for a more few hours, my host said: "Stay as long as you like. There are no more guests."
We often frame travel in the form of escape – getting away from it all, taking a break from the daily grind, finding that secret getaway. With COVID-19, there is no getting away.
I'm realising how a silent world can be a devastating one. Communities that depend on the flow of people and goods moving through the world are hard hit. We have created systems highly dependent on an economy of capitalist values, and we are learning how fragile it all is.
Despite their uncertain prospects, my hosts never faltered in making sure we got home safe. From tapping their contacts to secure ferry tickets for us so that we could catch our flight home, to taking the precaution of getting us clearance from the health ministry office to travel within the country, to boarding our ferry with us to make sure our luggage had been safely stored – they never stopped taking us care of us. We were their guests, and they would see us through.
Albert Camus wrote that "the only means of fighting a plague is common decency." I was privileged to experience the kindness of strangers before I entered this new normal of social distancing and lockdowns. Let's work to make sure decency doesn't become a distant memory, and find new ways to bring it into everyone's lives.
---
We are all the same
By Lilian, Associate Producer, Singapore
It's as if we woke up one day, and the world changed. 
Daily reports on rising death tolls, countries closing their borders, and social distancing has become the new norm. 
The world in unison is experiencing grief, panic, and worry. This new way of life is very different from a couple months ago, when we were connected. 
More than a pandemic, it hits closest to home when you feel the loss in your heart. And it did. That was when I started looking for fresh perspectives to shed light on this situation. 
People stepping up to take care of the vulnerable and needy, community-led initiatives to provide hand sanitisers and masks, saying 'thank you' to healthcare workers and transport drivers, lending a helping hand to businesses and gig economy workers, providing lodging for stranded Malaysians during their country's lockdown and taking care of them as our own simply because we are all the same. 
Rays of light provide hope in the situation. And solidarity comfort, in this time of crisis. I have never seen humanity so united. And it reminds me that - we are all the same. Humans, in need of and being capable of kindness towards one another. 
No matter what each individual is going through - grief, loss or simply trying to stay afloat, do know that you are not alone. And we can overcome this, together.
Photo by Lilian Tan
---
Humour, a temporary cure for a pandemic
By Eelin, Distribution Lead, Singapore
"Let's put a deadline on COVID!" - a joke we made at a meeting in the early days of the situation. The absurdity triggered laughter and a surge of gungho optimism lingered.
In the past few weeks, most of the notifications on my phone have been news updates about the pandemic. Necessary, but dreary. The other messages were still about the virus, but were a lighter take on the situation. So, jokes about toilet paper hoarding (but not sanitary napkins or diapers), COVID-adapted songs, handwashing dances and fun facts, like how the princess in the animated film Tangled was locked away in a castle named Corona!
Humour is often culturally tinted. But the barriers have been removed with this pandemic. Toilet paper has emerged as collective amusement for all. Someone said, "Every survival kit should include a sense of humour." For once, we can laugh at a common enemy. But, of course, from a safe distance of one to two metres.
Photo by cottonbro from Pexels
---
And in the end, hand in hand we will get there
By Shawn, Producer, Singapore
It was day four of working from home and just before settling the kids in for the night, I was watching the latest COVID-19 music video by Phua Chu Kang (a Singaporean comic character) and my four-year-old son caught sight of it and joined me. He found it amusing and kept laughing at the "funny uncle" singing and dancing. After the video ended, he had quite a few questions: "Daddy, why the uncle tell us to wash our hands?", "Why he say use our brain?"
"Why got virus and bad germs outside?"
Spotting a teachable moment, I was excited to share the real-world problem with him (of course at a level a four-year-old can understand) in the hope of seeding a thought of being resilient in trying situations like now. Just as I was about to start, the next video started to play and it was the 2019 National Day Parade theme song, Our Singapore. He was familiar with that song because he celebrated National Day in school, last year.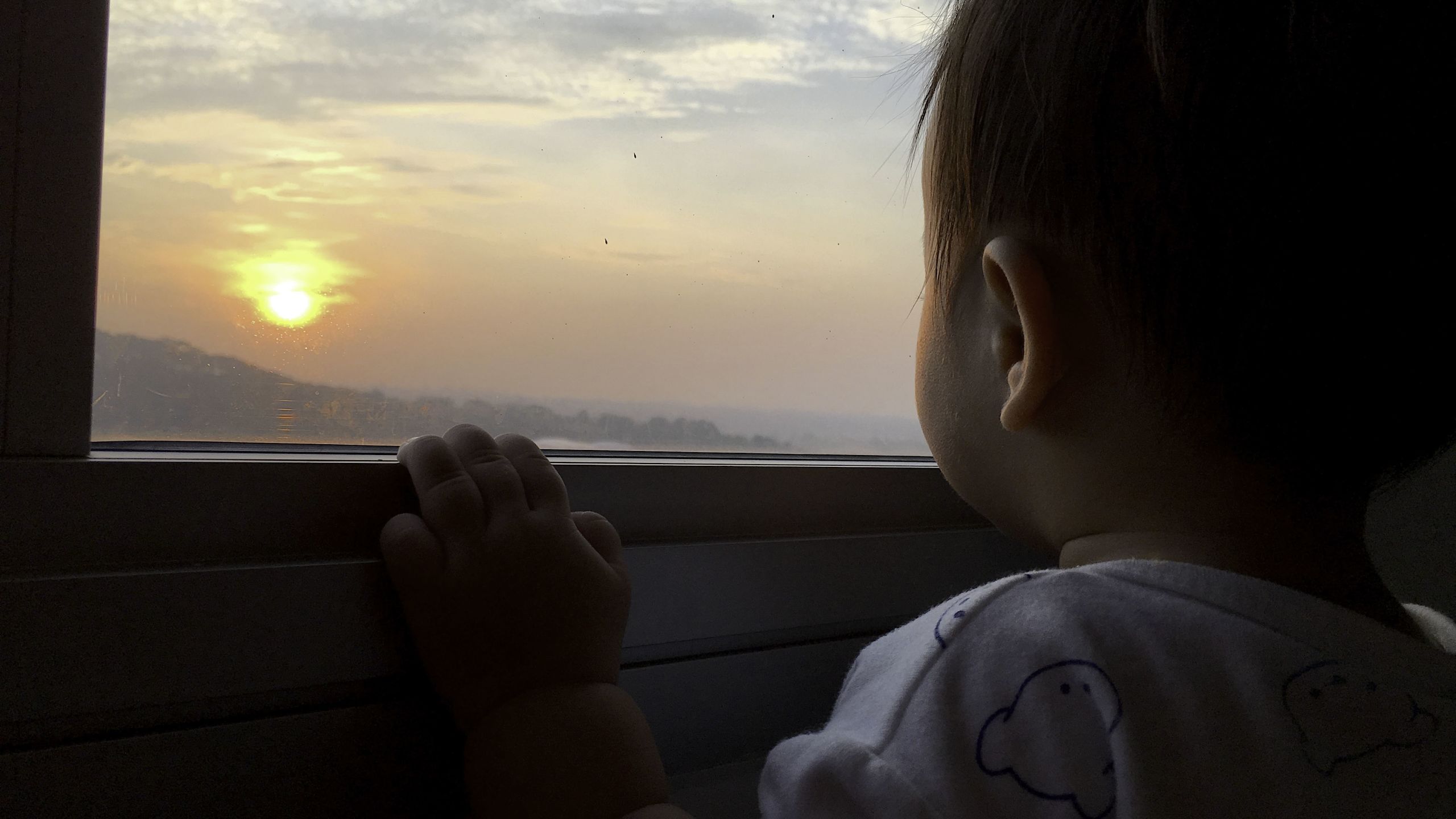 As I continued to watched, the lyrics sounded like a pep talk and reminder to me. 
Look where we are, we've come so far
And there's still a long, long way to go
With all of my heart, I will care
I'll play my part, I will share
With family and friends, together we'll stand
And in the end, hand in hand
We will get there
After watching the videos, a comforting sense of hope stirred within me. That night as I tucked my son into bed, I told him that tomorrow is a new day and we can be brave and strong together with everyone. He replied, "And we need to use our brain."
I guess the music video worked. 
Although the National Day song is titled Our Singapore, I think it is very much an anthem for humankind during this trying period. 
We will get there, everyone!
Photo by Lina Trochez on Unsplash
---
Finding an invincible summer
By Anita, Senior Producer, Singapore
Lockdowns. Panic. Endless streams of news tickers bearing more distressing reports. Supermarket shelves stripped bare of essentials. Loo rolls suddenly qualifying as some sort of critically endangered species.
No, I do not like this mad new world at all.
Some days, it is hard not to feel like we are all helpless extras, wandering around the set of an apocalyptic film titled, Nature Strikes Back.
Every day, I tell myself to be grateful. I have arms! Legs! Food on the table. My loved ones and friends are healthy and safe. And I find myself returning to moments like this one.
My then five-year-old son and I are standing before my grandmother's beloved plants, quietly taking in the joyous explosion of life. Fuchsia blossoms lift their heads above jade-green leaves; jasmine buds reflect the light-like stars. The mere sight both delights and calms the spirit.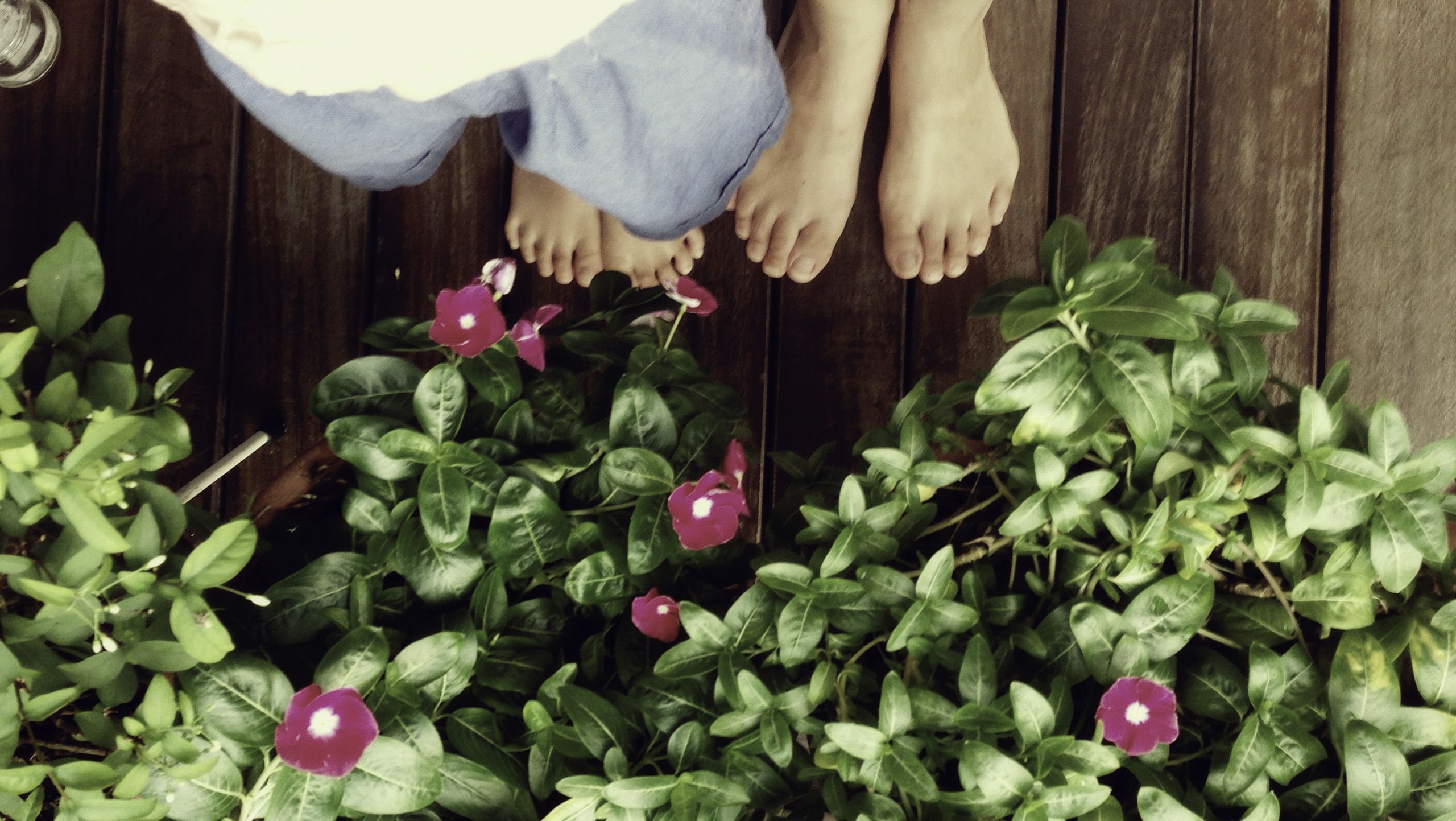 My grandmother was blessed with an extraordinary green thumb. She would spend hours in the garden tending to her charges with pruning shears and watering can, coaxing even the most withered of shrubs to resurrect and bear fruit.
Her labour of love reminds me of new beginnings. Of everyday faith and resilience. That no matter how hard the world pushes against us, we can still find strength. Hope. And an invincible summer that glows within us.
So let us stay strong. Let us stay kind to one another. And let us hold fast to hope: Because hope is medicine, too.
---
A choice to be better
By Eileen, Digital Marketing Executive, Singapore
So, what now?
The COVID-19 situation has left us feeling all sorts of ways. These are trying times indeed, and a true test of our spirits.
Stories of our everyday heroes stepping up to help us get through these difficult times – be it packing care packs for the needy to writing thank-you notes to our frontline workers – it is an assurance, that we are not alone in this fight, and a reminder, that we can pull through this crisis when we choose to rally together.
In the face of uncertainty, fear and panic, may we all remember that no matter how much our human instinct is telling us to put ourselves first, that we can do so much more when we make the choice to be kinder, more compassionate, and to look after each other. We can, and we must, choose to be better.
Photo by Eileen Chee
---
The 14-day 'quarantine care pack'
By Sharon L, Community Architect, Singapore
As a Malaysian living in Singapore, I'm well taken care by a government who's applauded for how well it has handled the pandemic.
Yet, things aren't looking rosy for my family in Malaysia. With the sudden lockdown on March 18, family members who commute to Singapore daily had to make a choice: stay home with the family or forgo two weeks of salary.
My Burmese friend Bamang, who happened to be in town for work, was devastated to find out two days before his return, that all Myanmar nationals returning to the country would be put up in 'makeshift quarantine centres'. It was Bamang's first trip overseas.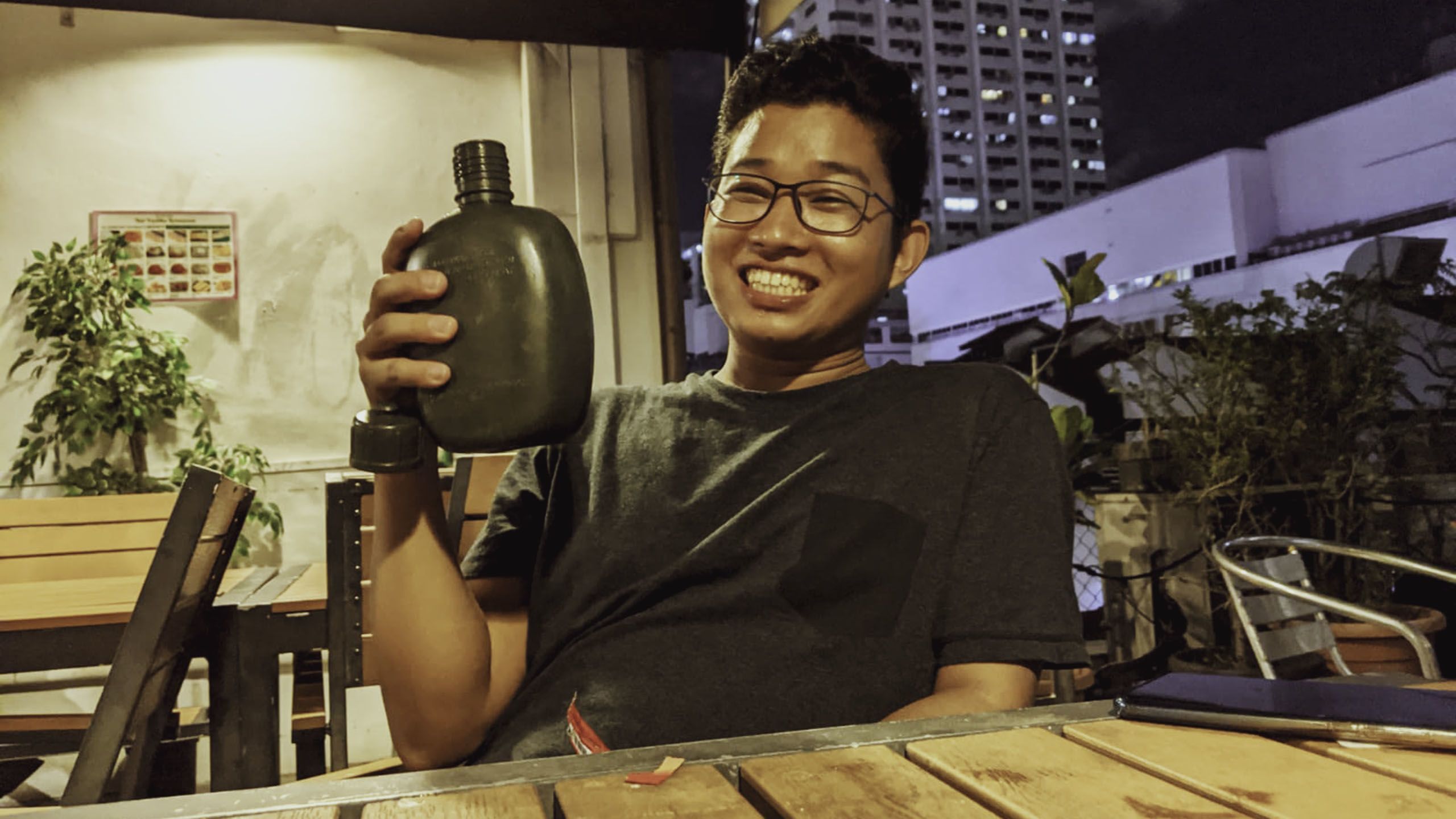 "There's no way my brother is losing his job!" "Why should my friend be put up in a hospital instead of going home?"
I was frustrated, and even angry.
As I vented on social media, stories of companies hosting their Malaysian employees in hotels showed up on my feed. Friends were sharing posts of people offering their homes for those who are stranded. My previously panic-stricken brother had been offered a two-week free hotel stay by his employer.
Meanwhile, a group chat was swiftly created to put together a 14-day 'quarantine care pack' for Bamang. In less than 12 hours, he was ready for his unforeseen quarantine order – equipped with a first-aid kit, toiletries for two weeks, snacks, handwritten notes and entertainment ideas (which include a 14-day workout plan for flat abs).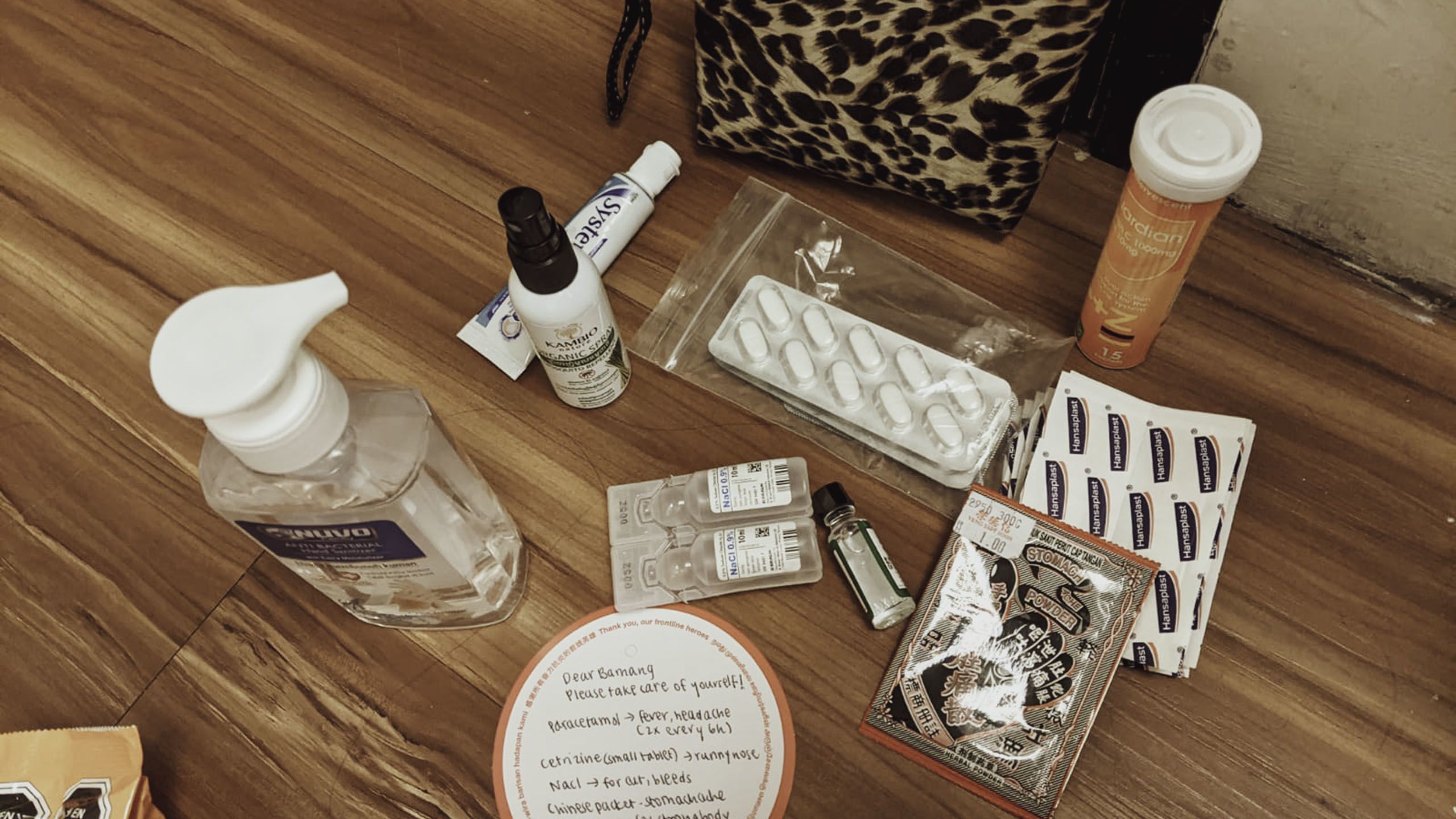 It's human instinct for people to choose self-preservation over compassion. But everywhere, people are going out of their way to help one another – even if they themselves are afraid. While the pandemic had brought out the worst in people, it has brought out another side of humankind we had longed to see – kindness and compassion.
---
Translating fear to hope
By Poh Khim, Tech Specialist, Singapore
Amidst the news about COVID-19, I have witnessed people lending a helping hand to each other in Vietnam. Being a Singaporean working temporarily in Vietnam, it was the first time I felt that kindness came in all sizes, across different platforms.
As a foreigner, it can be daunting staying in a country not knowing when the Government might announce a new rule or law in a time like this that could affect you. But, while I was feeling uncertain about the situation, a lady in an online expatriate group started offering to translate for foreigners at any time of the day (even in the middle of the night) – in case anyone had trouble explaining themselves to the Vietnamese authorities.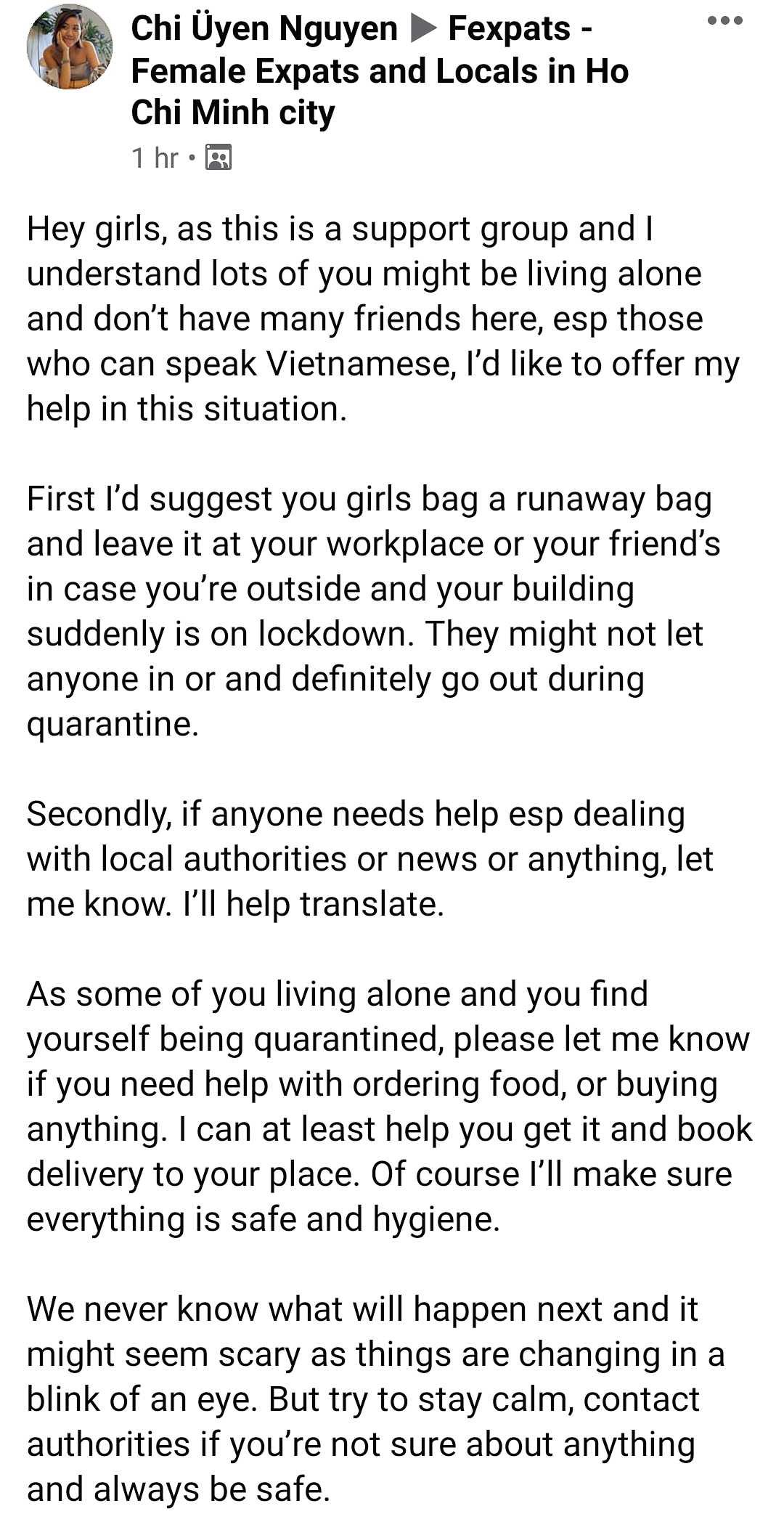 People have also started ground-up initiatives to deliver food and other items, such as bedding, books or games to people under quarantine. For instance, a kid donated all the red packets (lucky money) collected during Tet (Lunar New Year) to buy masks for people in need.
It's really heartening to witness how people in Vietnam are willing to help each other in times like these. We will get through this together.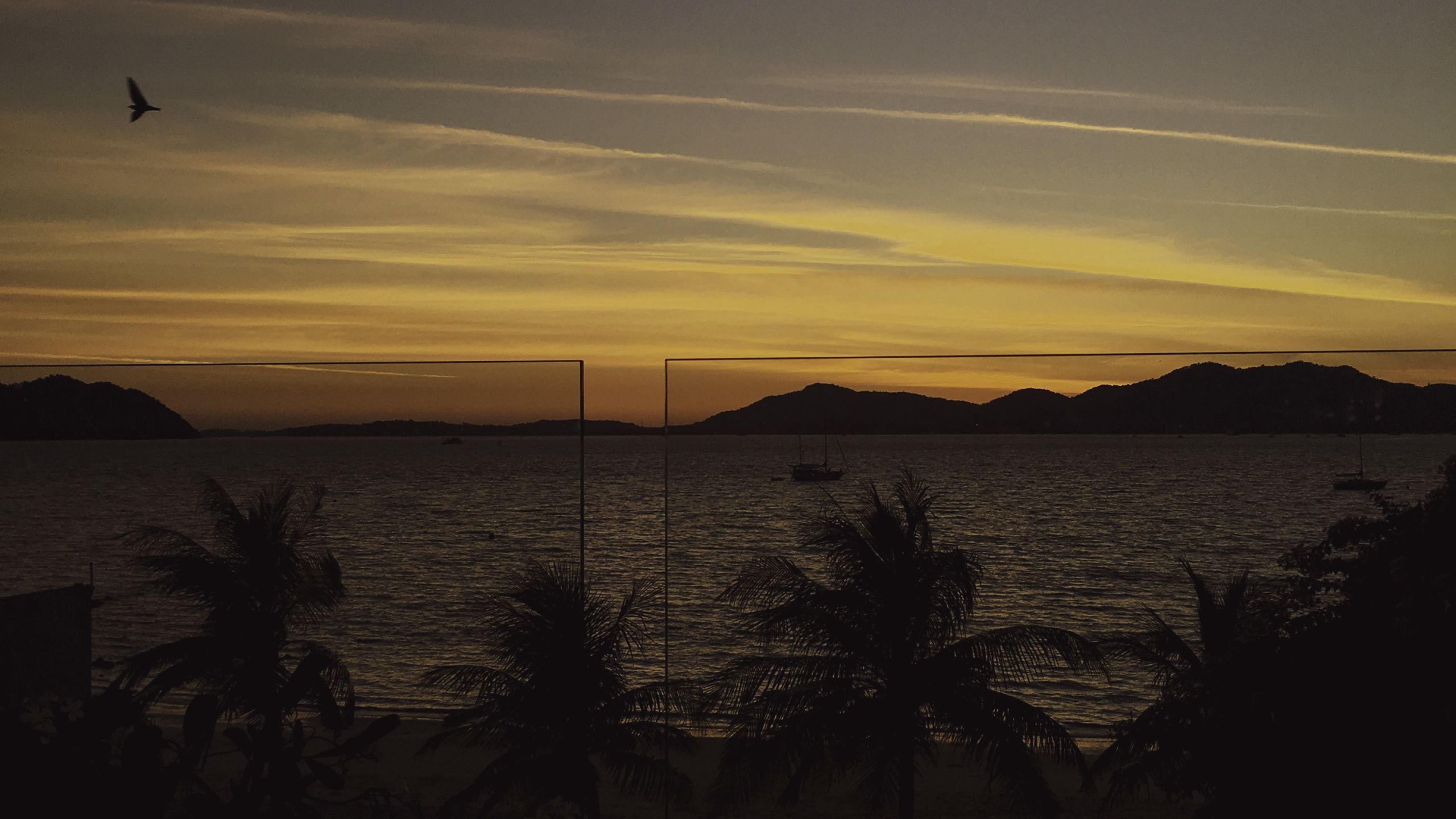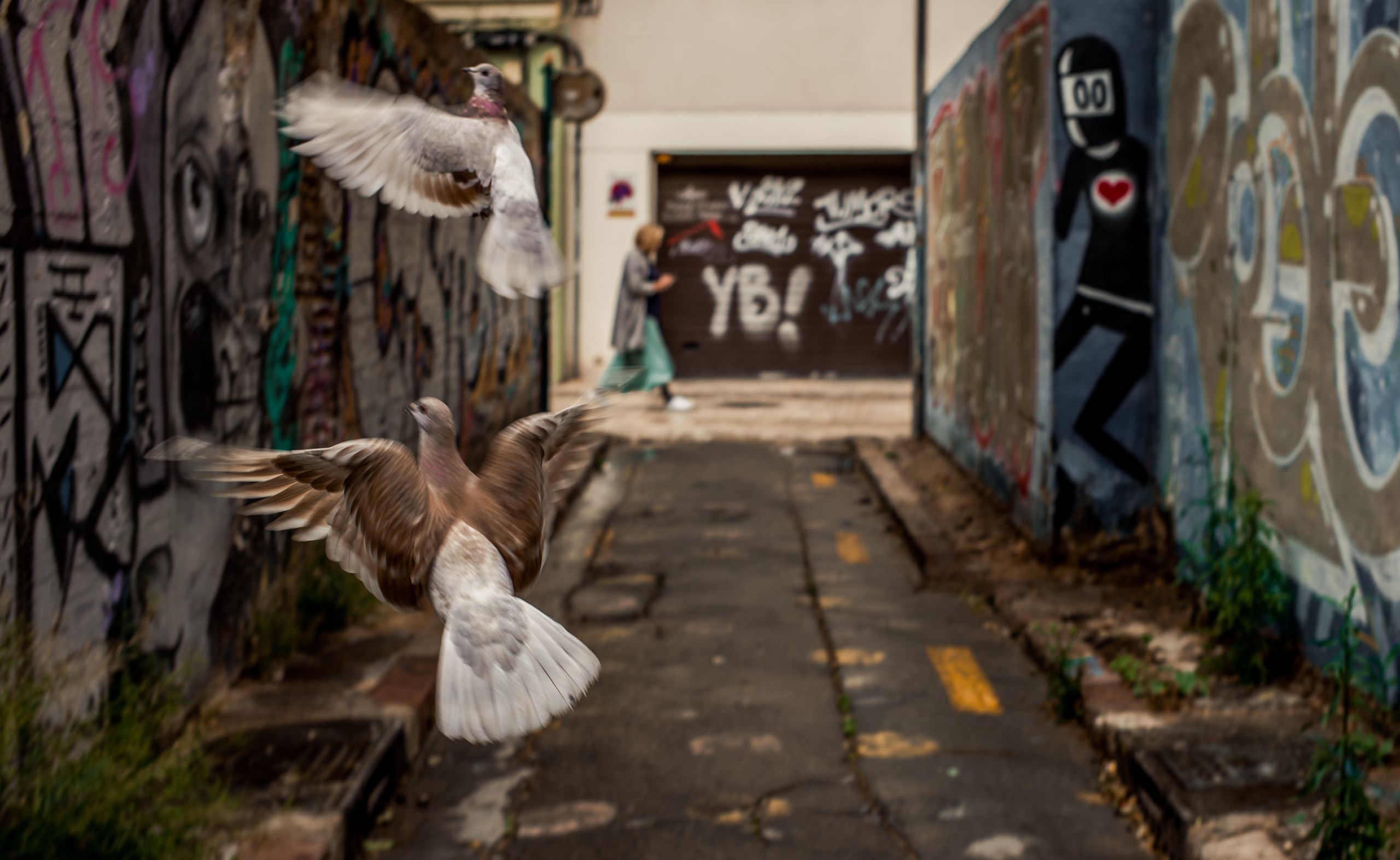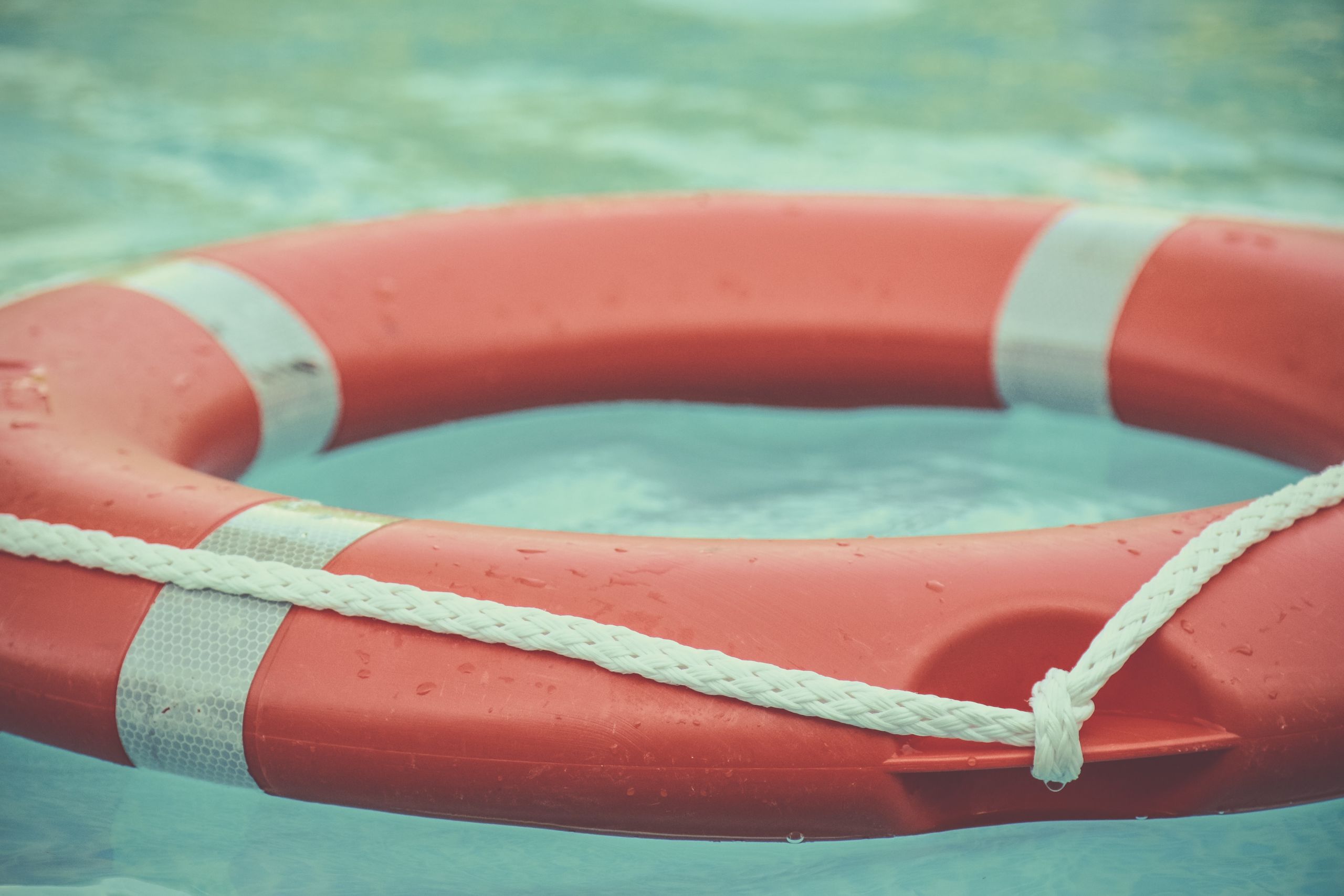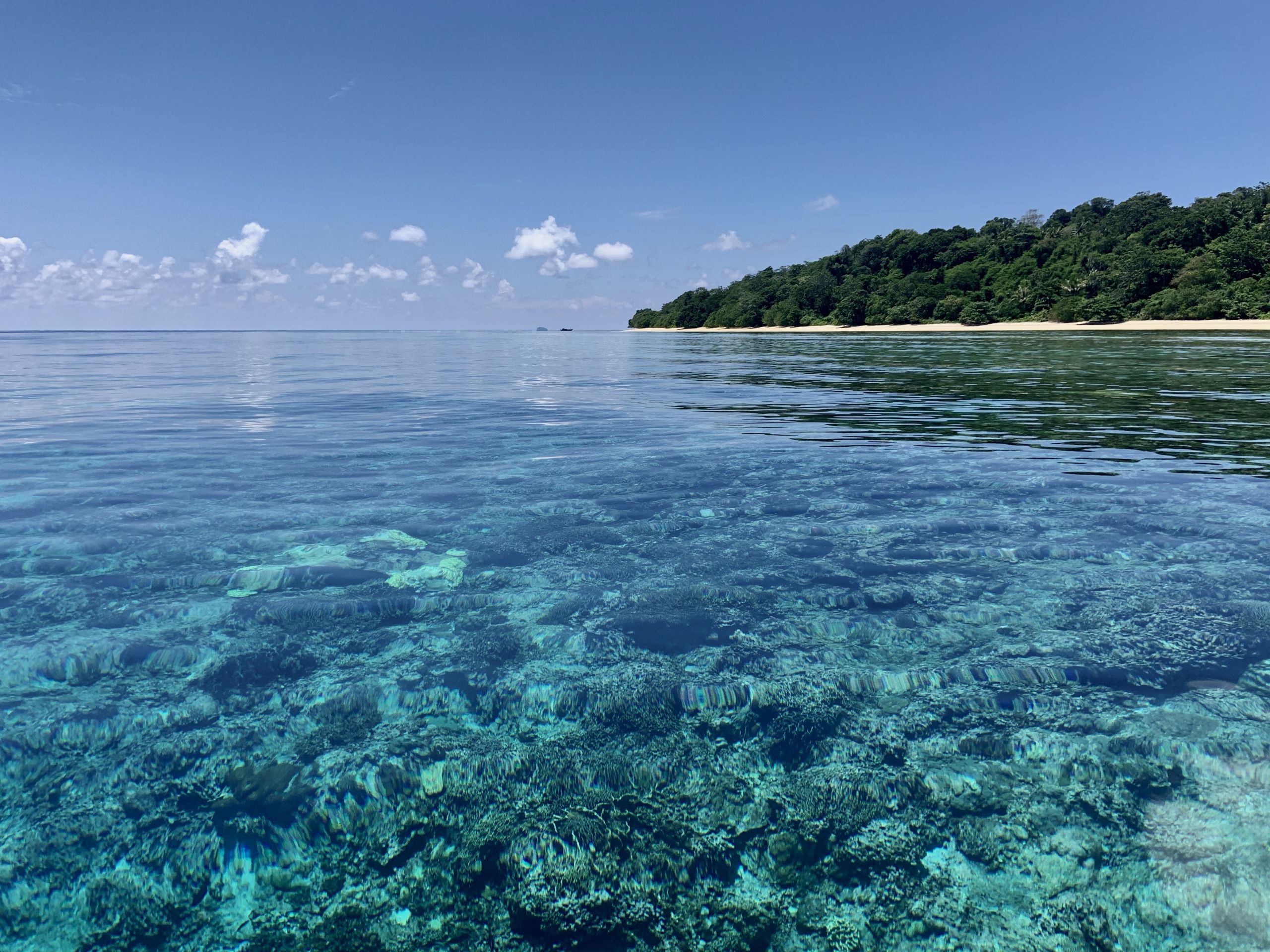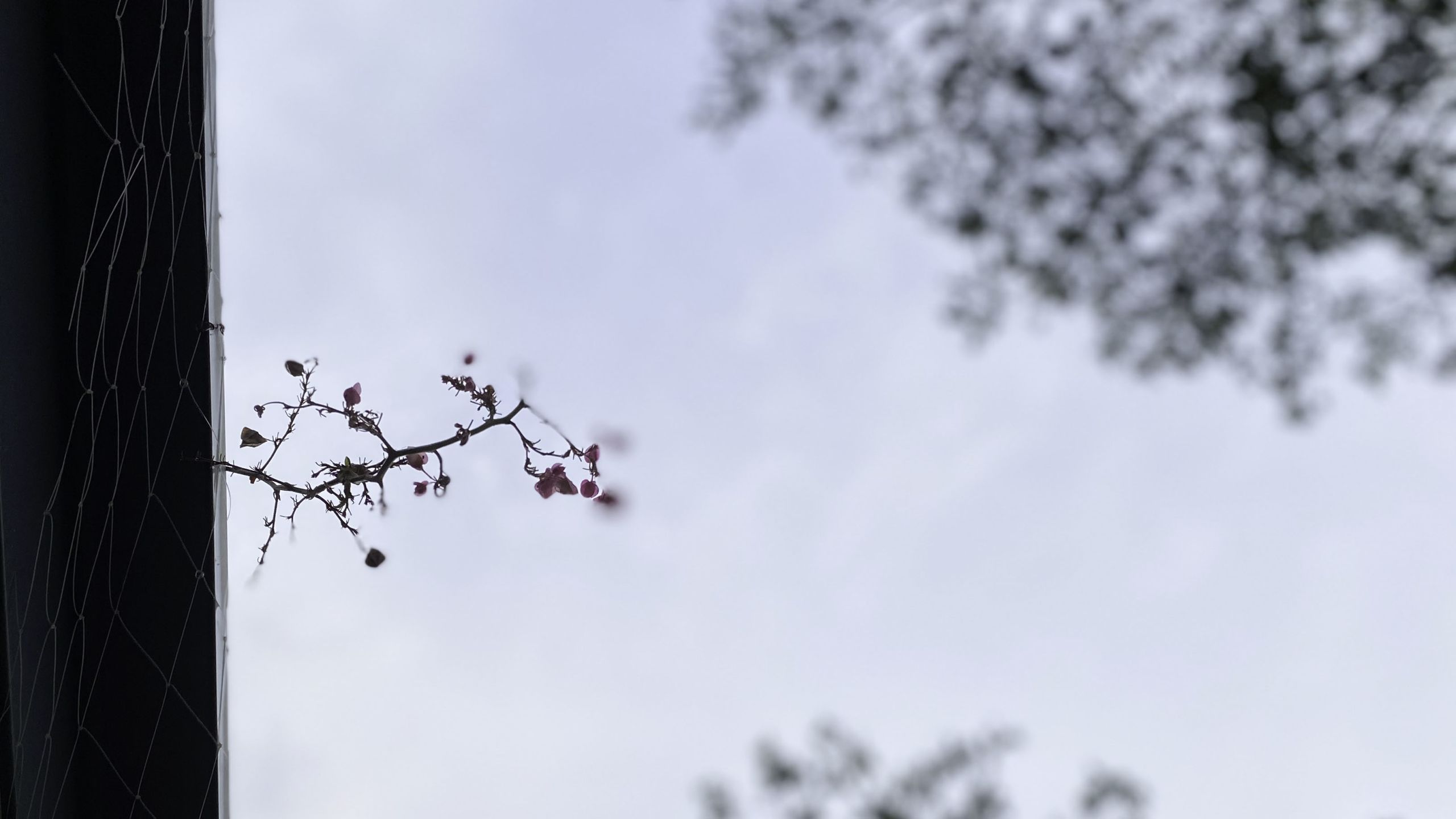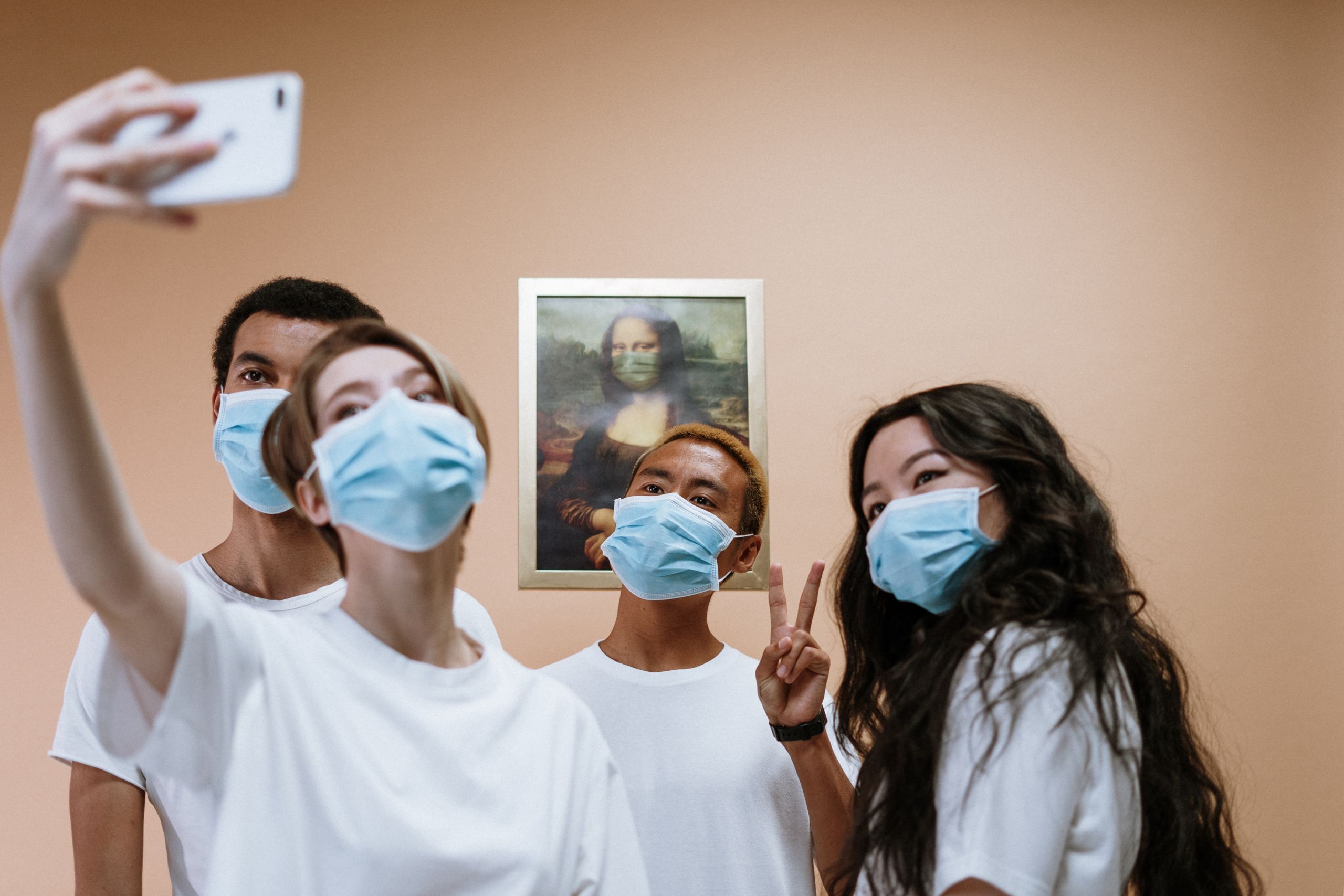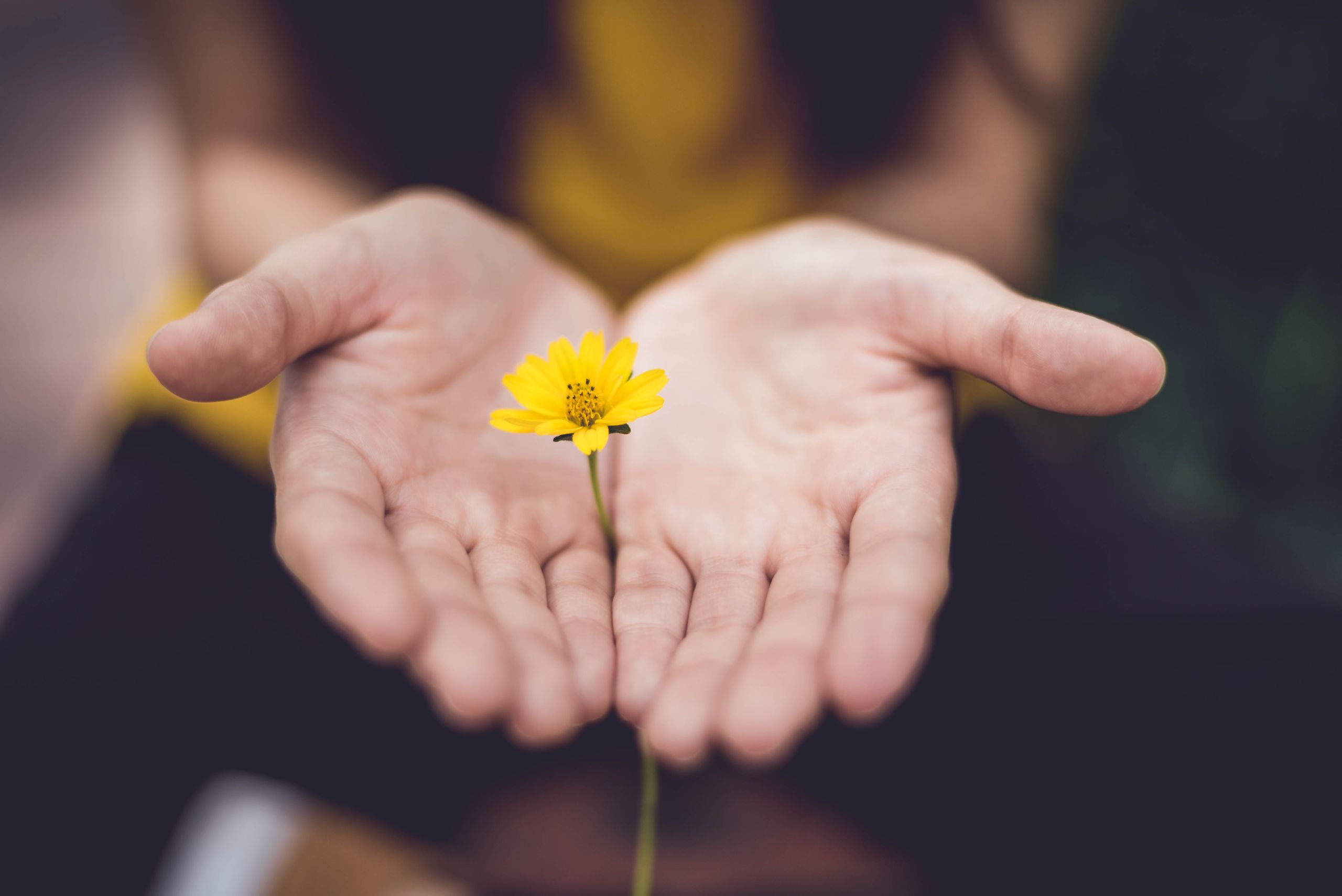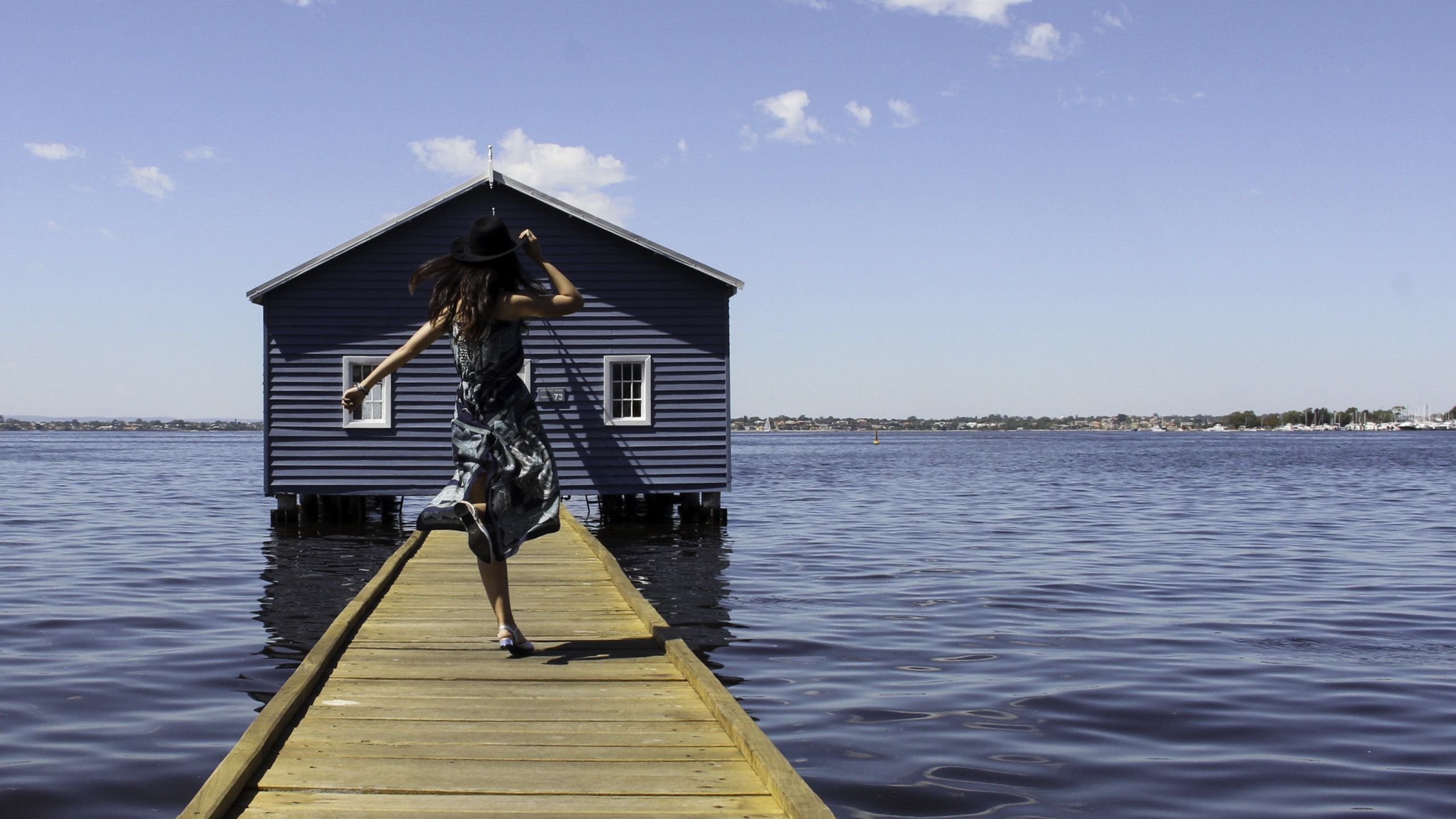 We want to hear your stories of humankind.
Where did you see love today? How did you foster a connection? When were you on the receiving end of compassion?
To submit your own answers, click here. Or post on social media and tag #OurBetterWorld.
To read more heartfelt stories from our community, click here.