As we journey through this pandemic together, let's shine the light on humankind. On humans being kind to one another. Taking care of each other.
Seeing each other through.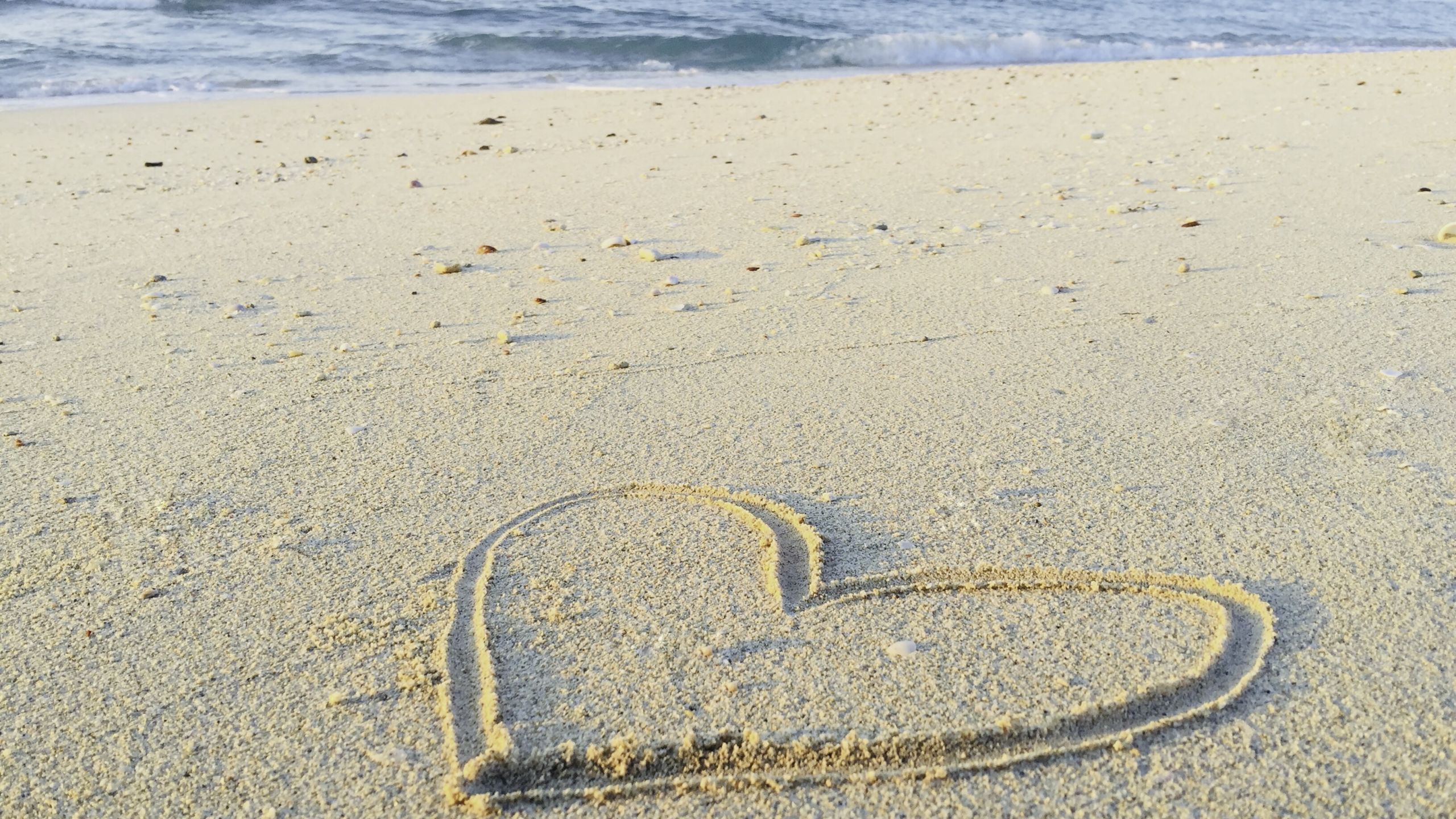 Through stories. We choose not to feed the virus of fear, but of love. To focus not on isolation, but on connections. Not on differences, but on commonalities that unite us.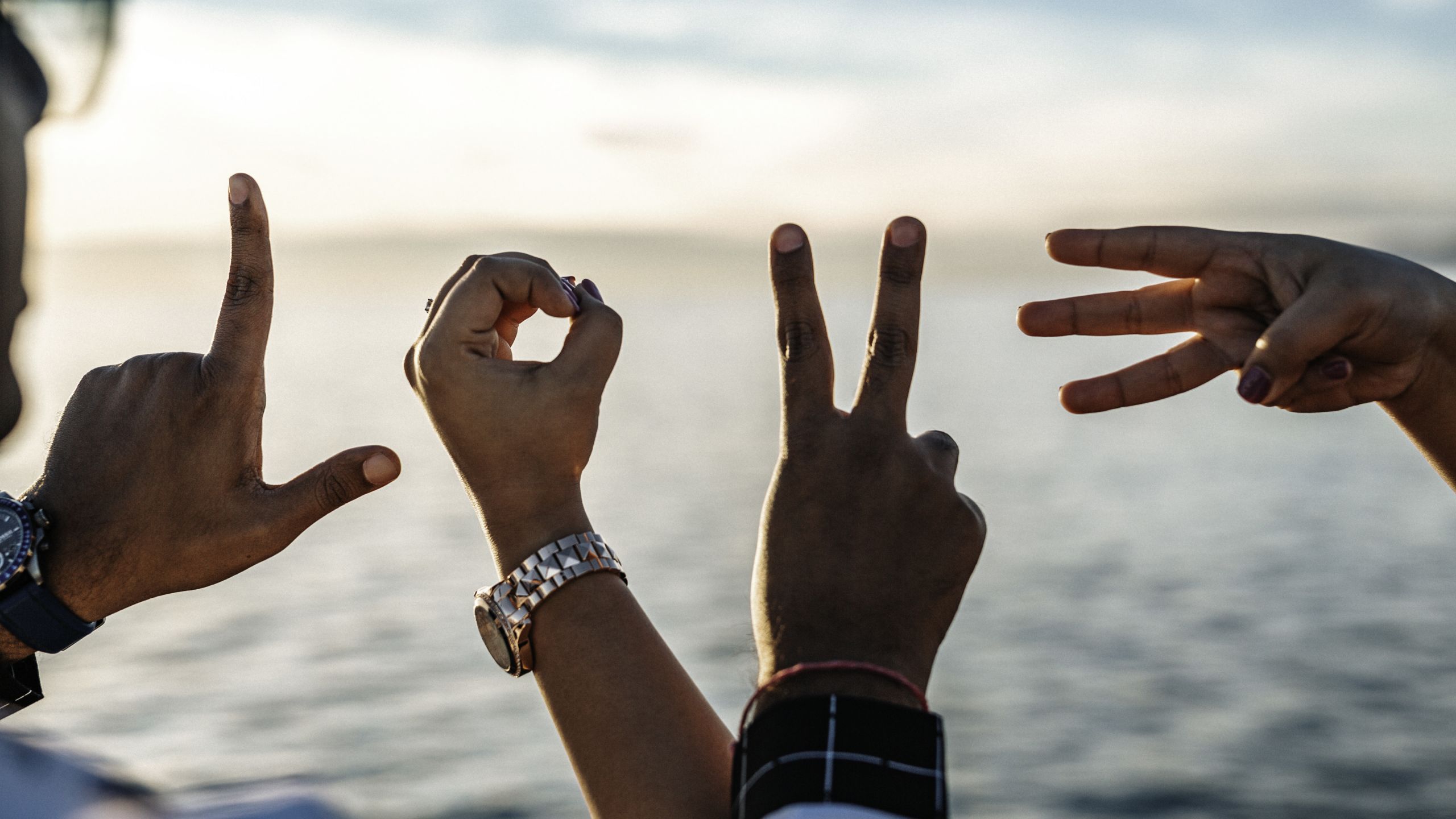 So we're asking you during this time of lockdowns and quarantines:
Where did you see love today? How did you foster a connection? When were you on the receiving end of compassion?
Scroll down for the answers from our community across Asia, and from the Our Better World team.
To submit your own answers, click here. Or post on social media and tag #OurBetterWorld.
Let's lift our hopes up for each other, together.
20 APRIL 2020
When the battle is both personal and collective
By Mamta, Filmmaker, India
For the second time in this 21-day lockdown we came together as a nation, as one. A collective force of 1.35 billion people. The first time round was during the first week of the lockdown when we stood on our balconies, rooftops and at doorways at 5pm on ta he designated Sunday to clap, blow conch shells, bang utensils and cheer for the 'corona warriors' - all the people who were risking their lives to keep us safe. Videos shared from all parts of the country brought a sense of positive energy, a sense of hope and collective gratitude.
And today on the 12th day of the lockdown, at the behest of the Prime Minister's unity call, as the clock struck nine, all across India, people switched off their lights in their homes for nine minutes and lit lamps. In times when we are not even being able to go visit our neighbours just this sight of people out together acknowledging each other from afar cheering and spreading light and prayers into the universe was quite overwhelming.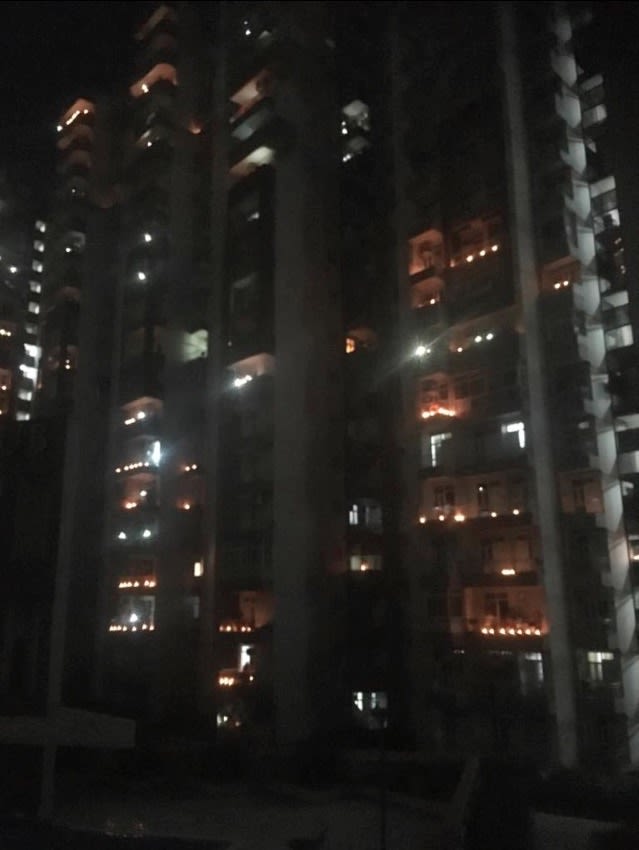 All this is symbolic, yes, but in its own way, it's keeping us together in this battle that is unlike any other we have faced and hope we won't have to again in our lifetimes. A battle that is teaching us each day to overcome new challenges, both personal and collectively. Pushing us to find new ways and reasons to connect with ourselves and our loved ones. Forcing us to make changes in ourselves that were maybe long overdue. Making us question what is important and what matters.
A battle that has set the world on reset mode. The planet is recuperating and in a way we as a collective people are healing too.
---
6 APRIL 2020
Gratitude in a slow-down
By Upneet, Filmmaker, Singapore
I was fretting about a possible lockdown but that only means I have a roof over my head, and walls padded with unlimited wifi, music and books. Agreed, travel is limited. But I am thankful for my bedroom-to-kitchen leg, and the lavender-scented shower transit. Hardly an Insta post but I'm glad the privilege of having running water is not making headlines on my feed. I have groceries stocked up for two weeks. Amidst the loo rolls, rice and Doritos collection, I have grown to complain less.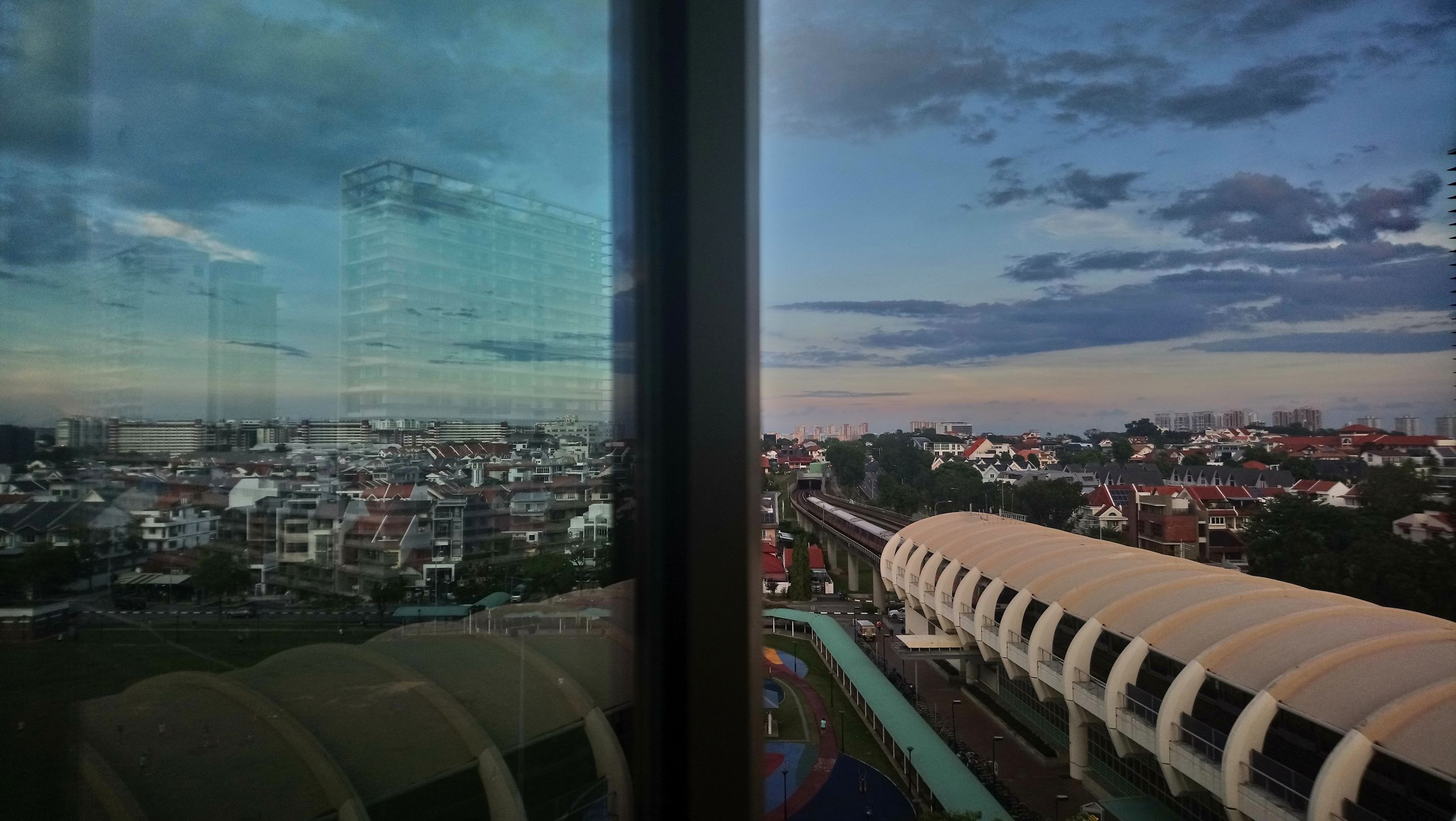 As the human race slows down, may we savour gratitude, and the convenience of living within - not forgetting our frontliners out there who have been working tirelessly to keep our home safe.
Waiting for a time when we can all hug - beyond the emoji.
Photo by Shane Rounce on Unsplash
---
1 APRIL 2020
Corona slayer in God's own country
By Miriam, Filmmaker, India
A small, emerald-green strip on the southern coast of India called Kerala, where an ancient spice trade has always connected it with the Middle East. Today, tourists flock to this state for its swaying palm beaches and backwaters steeped in religious and cultural history. Its tourism tagline, God's Own Country, seemed to ring true...until the coronavirus pandemic.
The first COVID-19 cases in India were detected in Kerala in January, when a student who had been studying in Wuhan tested positive for the virus. Since then this state, with the most number of COVID cases, has been at the forefront of the battle against the virus in India.
A bespectacled lady, swaddled in a saree, Kerala Health and Social Welfare Minister KK Shailaja, a former teacher, leads the way. Her scientific approach is legendary. She tackled the Nipah virus outbreak in 2018, with enough drama to pack into a blockbuster Malayalam film titled Virus!
Shailaja Teacher has been fondly renamed Corona Slayer, for her brand of firm leadership, with a healing touch. Her first concern was the many students from Kerala studying in Wuhan, China. She set up 18 committees. They report to her every day. Her daily press conferences conveyed the severity in a calm manner with a clear message: break the chain. The government of Kerala has tested the highest number of samples for the coronavirus in India, followed by contact tracing and route maps.
But more remarkable, despite the insistence on physical distancing, has been an emphasis on social unity – mid-day meals delivered to students' homes, after schools were closed, so they are not left hungry; prisoners asked to pitch in by stitching medical masks; and sanitiser formulas manufactured in public companies. Kerala has always been a state with very high social indices of education and health compared to the rest of India, but this crisis has also shown us the power of feminine politics.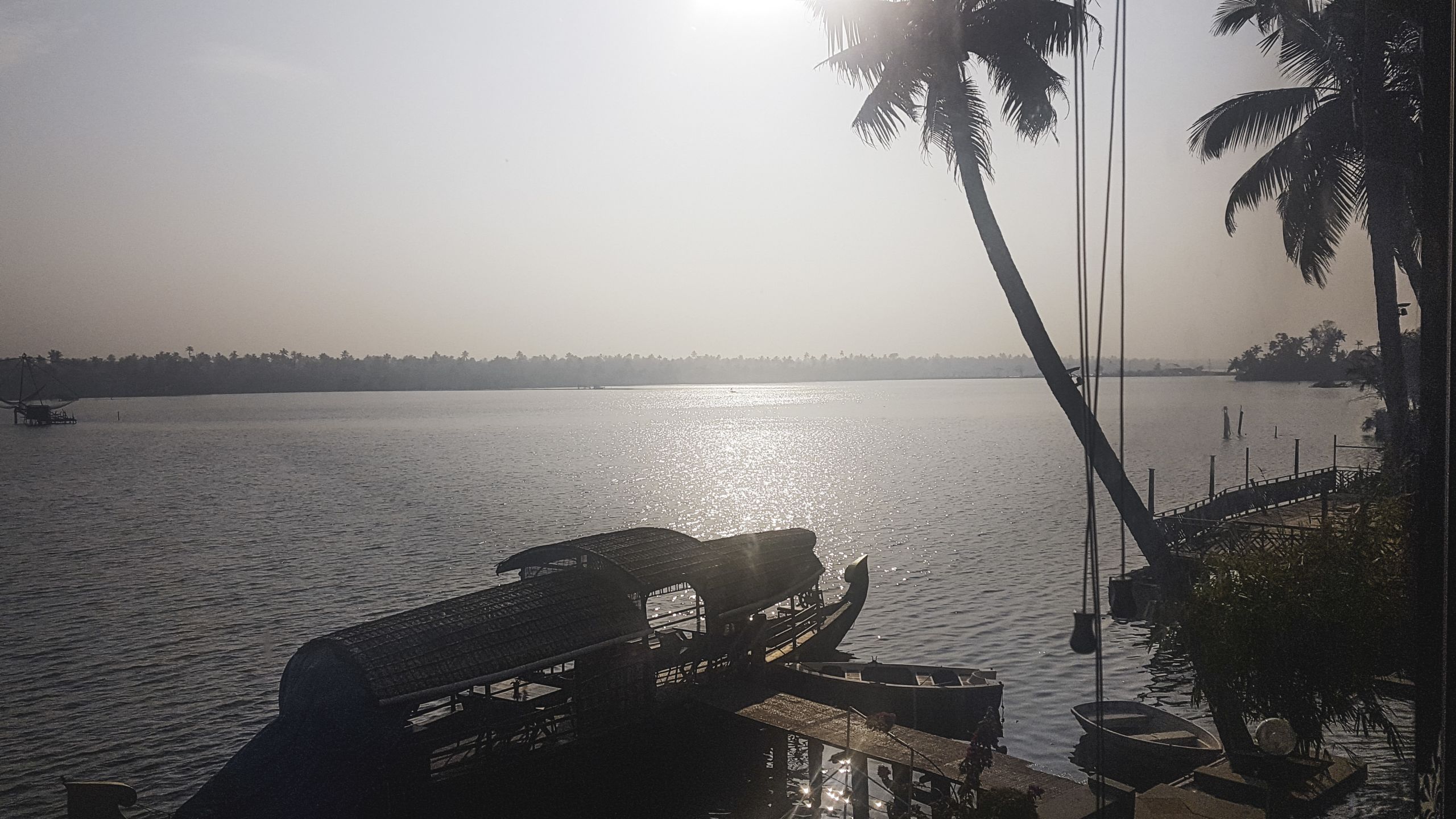 I live outside my home state Kerala, but even from afar I can see that it is a beacon of hope and public welfare to the rest of the nation by offering migrants incentives to stay. Contrast this to the mass exodus of migrants walking back to their distant village on foot, and raising the spectre of a humanitarian crisis and the threat of infection.
As we each pray for a miracle in God's own country, it makes me especially proud that a former teacher is delivering the most important lessons in compassionate leadership.
Note: In an earlier version of this article, we stated that a 48-year-old man returning from Dubai was among the first COVID-19 cases in India. We have amended it to reflect that the first COVID-19 case reported by the Indian authorities was a student who returned from Wuhan.
---
Silver linings: Pinoy edition
By Raisa, Filmmaker, Philippines
Living in a third world country with COVID-19 cases starting to rise, one can't help but dwell on the fear of what's to come. Some facts: We lack the medical manpower and facilities for health workers to stay temporarily; we don't have enough hospitals for those who are infected, testing kits are scarce; transport options are limited. Our frontliners are getting infected. Worse, some are dying as they address this invisible enemy.
It's a brewing chaos.
Yet, we are Filipinos. If there is one attribute other nationalities can use to describe us, it's our warmth; it is our ray of sunshine on a storm-ridden site. It is our particular way of seeing things that would make other people smile, or laugh.
We thrive on social media, too. And, as expected, many are posting and spreading positivity.
We have regular people doing extraordinarily kind things.
We have students using their savings to prepare and distribute canned goods and hygiene kits to street dwellers. We have volunteers setting up community kitchens — some bringing food packs to hospitals and checkpoints. We have taho vendors waiting outside the hospital early in the morning to serve the hot and delicious snack to warm their stomachs. Glass makers are manufacturing free aerosol boxes to reduce our health workers' exposure to infected droplets.
Hotels and lodging facilities have opened their venues as temporary homes for our medical teams. People are sharing their vans for transport. Fashion designers have sewed scrub suits and head caps to distribute to our health warriors. The list of other selfless acts go on.
That for me is our best version of a silver lining — people helping people despite the situation. We call that 'bayanihan spirit' and the health scare hasn't dampened it. It made it come alive, strongly.
We have never been as prayerful and unified about a single request — that is for the world to heal soon from this virus. Better still, we were never as concerned of our fellow men as we are now.  This positivity has gone more viral, more contagious, than COVID-19.
Photo by Ganesh Ravikumar on Unsplash
---
Business as unusual
By Juliana, Director, Singapore
I've been trying to process the COVID-19 situation in my head and I know it means different things to different people. It's a strange time we're living in right now. Daily life seems to be moving in a slower and quieter pace, but the difference is so subtle you might miss it. As a business owner/freelancer, I know anxiety has already crept in for a lot of us. Jobs are postponed indefinitely or cancelled. Retainers that were supposed to tide through rent for the next few months have all but vanished. Events and shows are cancelled.
So here's what I think. If you have a regular pay check and financial stability, reach out to your friends who are business owners/freelancers and check in on them. Maybe support their business. Buy them a meal next time you see them. Ask how you can be of help. If you're clueless who these might be, here are some examples: Real estate agents, creative freelancers, cafe owners, independent books stores and shop owners, indie arts venues etc. And if you're a business owner/freelancer worrying in these moments to make ends meet for you and your family, I hope you will also reach out for help.
Let's hold a light for one another and hopefully we'll outshine this dark time. Take care people. Wash your hands. Stay at home when you can. Be there for each other.
This picture was taken in Italy in 2014. Hope the situation there gets better sooner than later.
Photo by Juliana Tan
---
Caring for others far from home
By Grace, Writer, Indonesia
Ari Mesak works for stroke patient Dibyo Raharjo as a full-time caretaker. Originally from West Timor, Ari came to Jakarta in 2017 and started working for Dibyo in September 2019 after the restaurant he worked for closed down. Everyday Ari feeds, bathes, and keeps Dibyo company — it's a round-the-clock, monotonous job hardly allowing breaks.
Out of a scale of one to 10, Ari rates his job's difficulty at five to six, but it is a lonely job. It has been five months since Ari last saw friends outside of the job — these days he keeps in touch with them only on social media. The closest thing resembling recreation for him is tagging along to the movies and dining out once a week when one of Dibyo's sons is visiting. But now with the COVID-19 quarantine, even that is no longer happening.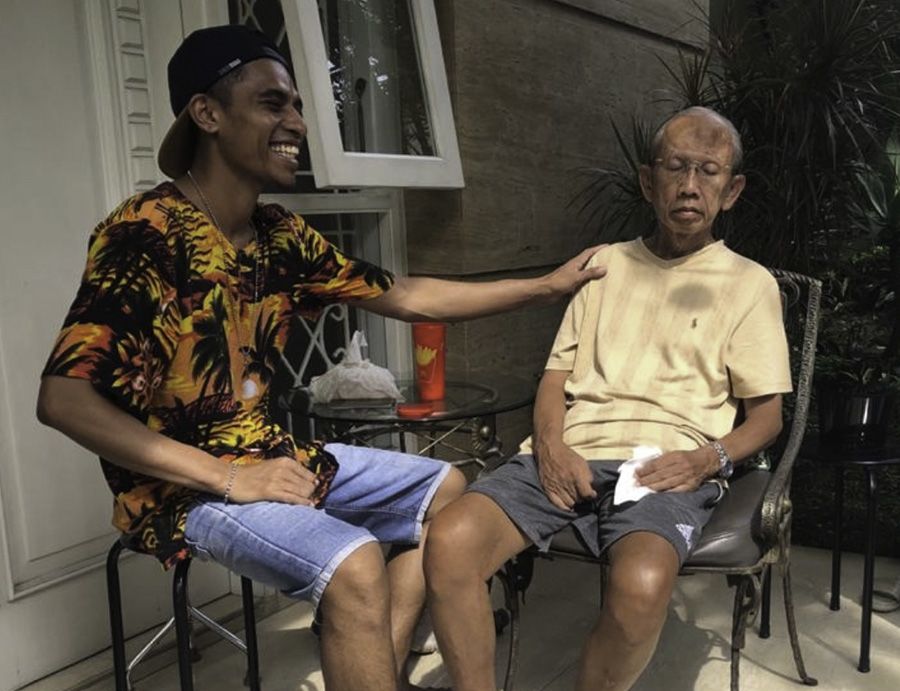 Ari hopes to go home to Timor later this year, but the pandemic is making his plans uncertain. West Timor is still free from COVID-19 as of late March, but Easter is a time when many Timorese migrant workers from abroad come home for the holidays. Local governments in West Timor are implementing socialising protocols and preparing units for preventing and handling COVID-19, but only time will tell if healthcare systems there are really ready. Ari tells his parents and siblings in Timor to stay home, and tries to stay cheerful in Jakarta.
---
Portraits on the frontline
By Bob, Photographer, Singapore
From the start of the COVID-19 outbreak, I've been thinking about how we used to work during the SARS period, how we conducted our interviews and did our photography during the challenging period.
Unknowingly, the impulse to return to the news frontline to cover the pandemic came to mind. I decided to put my thoughts into action and contacted hospital staff whom I'm familiar with to ask if it would be possible for me to go to the hospital as a volunteer photographer to capture scenes of our healthcare workers at their workplace, and to document how our doctors and nurses are fighting this deadly virus and their personal sacrifices.
On the day of the photo shoot, I realised that besides the healthcare workers, there was a group of unsung heroes — the cleaners who have been tirelessly doing their jobs, making sure that the hospital is kept clean and sanitised at all times. 'Armoured' with their full personal protection outfits, these cleaners clean the wards, change bedsheets and sanitise areas that patients have made contact with. Their contributions are equally important and should not be neglected.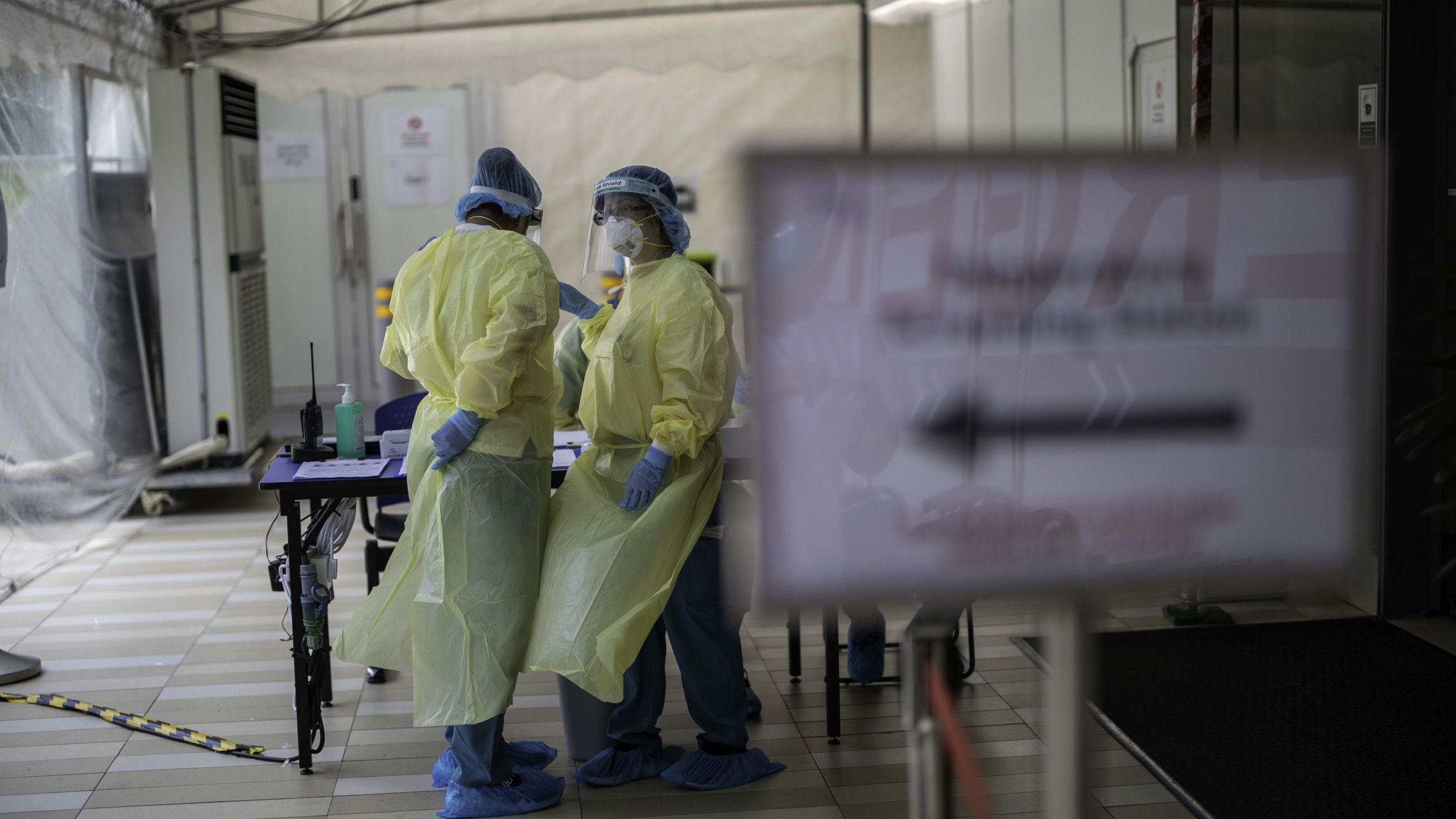 Every person involved in combating this pandemic in the hospital has a key role to play, be it the doctors, the nurses, the security officers, the cleaners or the admin personnel. Each role is important and interdependent in ensuring the smooth operations of the hospital so that the patients can receive the best treatment and care during their fight with COVID-19.

A special salute to all personnel including medical, healthcare workers and everyone who works in the hospital for your dedication and professionalism in keeping us safe. Thank you!
Photo by Bob Lee
---
Fried chicken to the rescue
By Dave, Filmmaker, Philippines
It's a time when we need healthcare providers more than ever. But in the Philippines, a number of them have already succumbed to the COVID-19 virus, and are heroes who gave their lives to assist those who are also sick. Those who are serving in the hospitals today are working round the clock, doing shifts that are longer than usual. We salute all of them as we stay home so we don't burden them any more.
To aide the frontliners, my friend Josiah Albelda started Fried Chicken for a Cause and works with his family, friends and some of his former students. Being in the food business, Josiah has experience in preparing batches of meals and the food is delicious.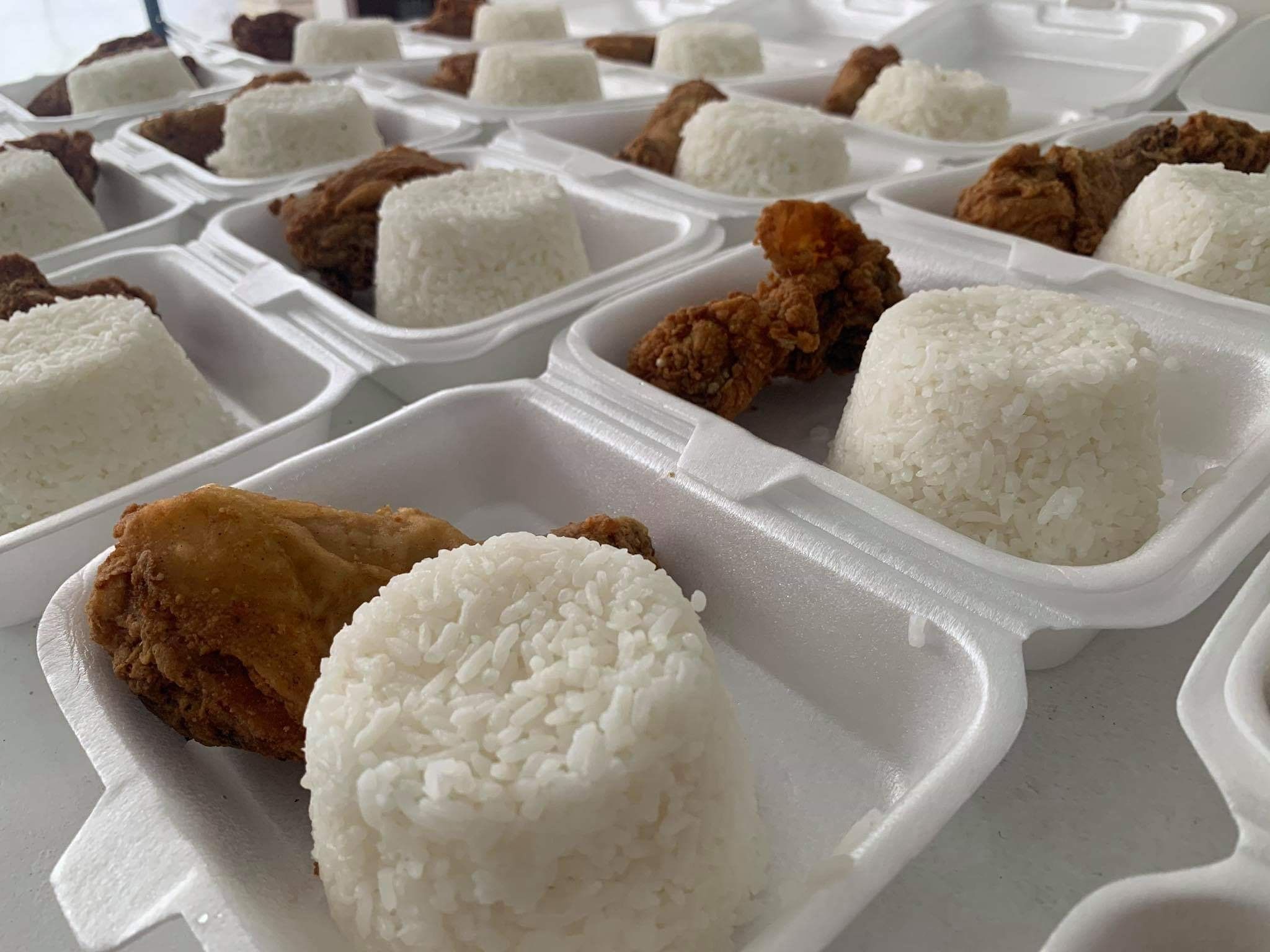 Josiah's family cooks everything in their house. They don't only dish out fried chicken, mind you. They also have started preparing breakfasts and snacks as more requests from hospitals came in. With their team's experience in the food business, they can provide any kind of food request.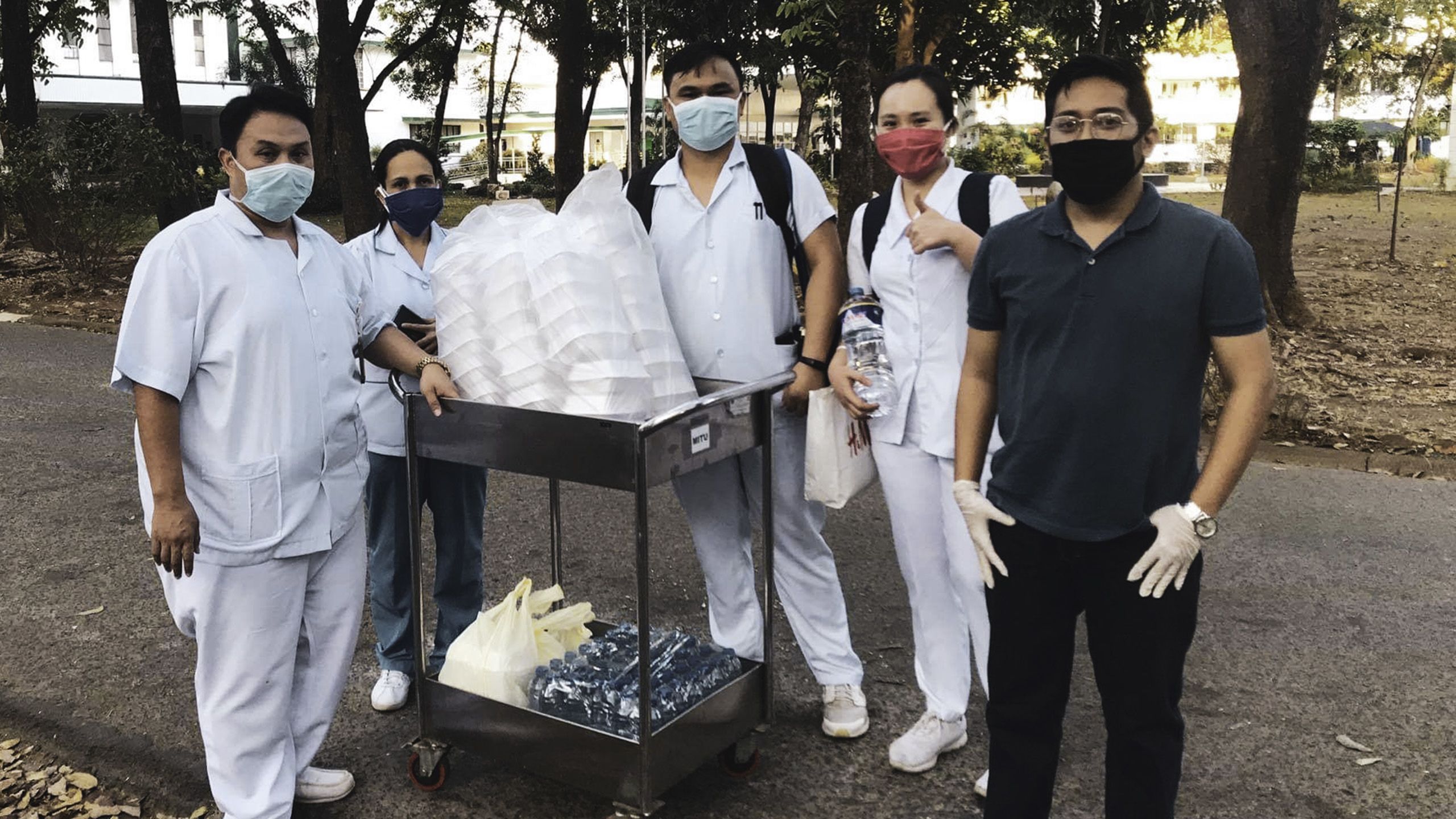 Myke, one of their team members, has been very active with efforts in helping frontliners so they have a pool of contacts in the hospitals and he brings the food to them. The team has also provided hot meals to children of an under-served community in Quezon City, where most parents are daily-wage earners and have lost their income because of the community quarantine.
"We really just wanted to help. It's an extraordinarily difficult time for most of us. And if we can offer a slight reprieve through the food we serve then we are happy." says Josiah.
---
Pandemics can change you, for the better
By Alexandra, Writer, Malaysia
So the other day my cousin texted me, "How are you doing love?" I told him, "Business as usual." After all, I'm a freelancer who WFH (worked from home) way before COVID-19. But his casual question sparked a deeper reflection. And I realised things have changed, fundamentally.
1. I am more conscious of optimising my resources.
This is most evident in the way I cook. As we try to limit grocery runs, I do menu planning to minimise wastage and maximise usage of ingredients. I cook mostly one-pot meals now instead of multiple dishes. I stretch out my ingredients wherever possible, e.g. instead of soft-boiled eggs and bread for breakfast (four eggs for two adults). I made shakshuka (two eggs) yesterday, bulked up with tomatoes. I repurpose vegetable scraps into a cream soup or Korean pancake. Every rice grain, every vegetable is doubly precious because they're harder to obtain.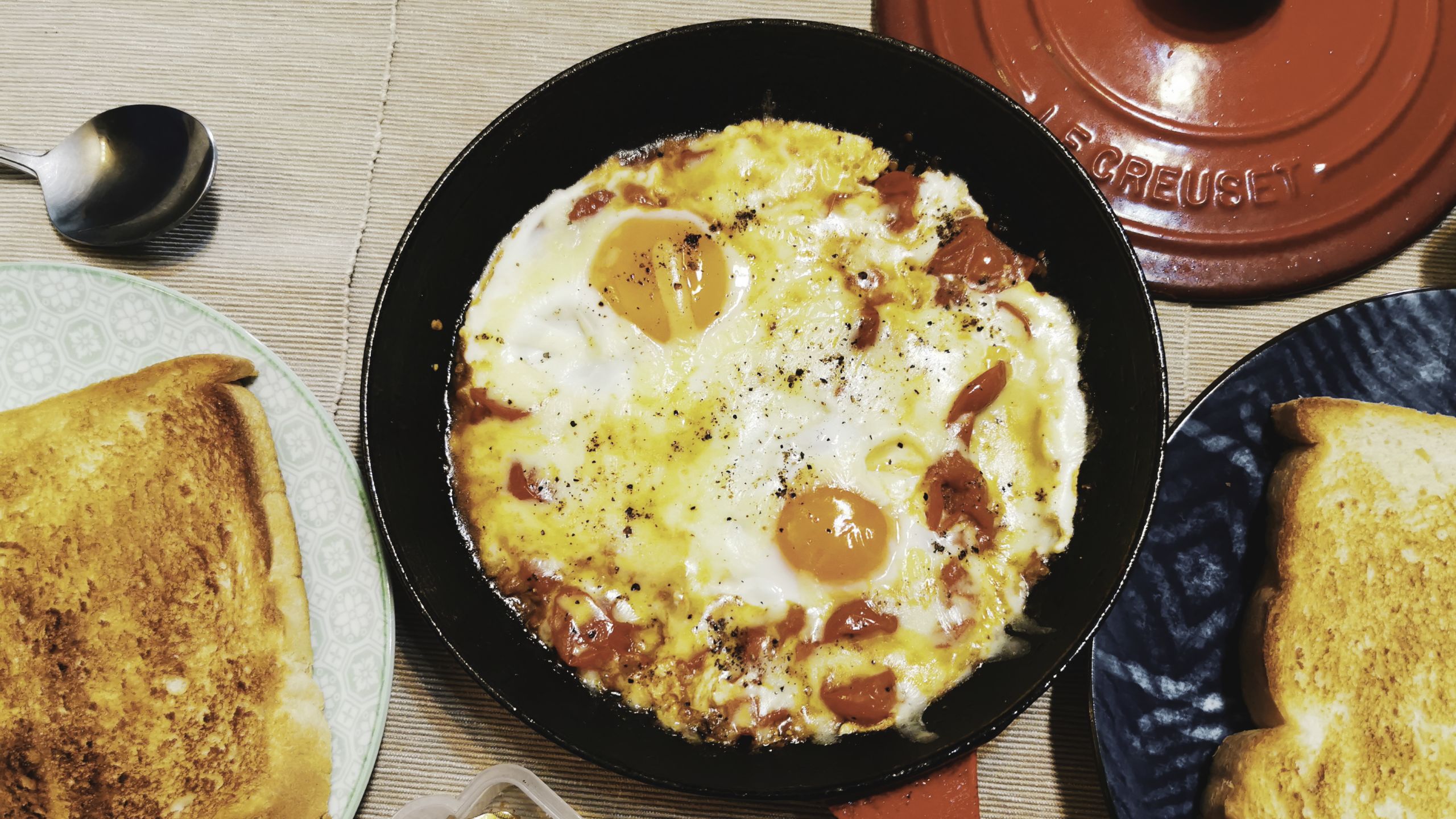 2. I make a greater effort to communicate with loved ones.
My parents live in another city. I don't call home as often as I should. But with COVID-19, checking that they have basic essentials is crucial for my sanity, so the frequency of my communication with them has increased exponentially. I also make time to check in with friends who have limited resources, just to see if they're ok.
3. I participate more actively in online social communities.
I'm an introvert. So although I joined quite a few Facebook groups, I rarely say anything. With COVID-19, I've had to socialise more because of the need to ask survival-related questions, such as asking a mask supplier when new stocks are arriving. When somebody on my community FB group asked for a gas supplier's contact, I shared details of mine, because I saw an opportunity to contribute.
How has COVID-19 changed you?
---
Unlocking connection, care and creativity
By Victoria, Writer, Malaysia
In Malaysia, the Movement Control Order (MCO) requires people to stay home and for all non-essential services to shut. Being confined indoors has a strange effect on the concept of time. Days feel much longer being away from the usual places and faces… a feeling that is compounded by the torrent of COVID-19 news every hour.
I've made it a point to stay connected through daily video calls with loved ones, checking on friends who live alone and helping to drop off groceries for neighbours who need help.
In these unsettling times, I'm encouraged by friends who shine more courage, kindness and love than ever. Doctors out on the frontlines treating COVID-19 patients, NGOs working overtime to supply food and essential items to low-income families, employers providing salary advances to ensure staff are not strapped for cash, and parents learning to home-school young children while juggling their new work-from-home routine.
I also witnessed how love stands strong in the face of difficulty — in the form of a couple who had to cancel their wedding festivities due to the MCO. Imagine the overnight task of informing 650 guests and cancelling all vendors! Yet these friends of mine did not throw a fit about their big day being "ruined". Instead, they got creative and pulled off a "virtual wedding" for guests to witness their beautiful exchange of vows online instead!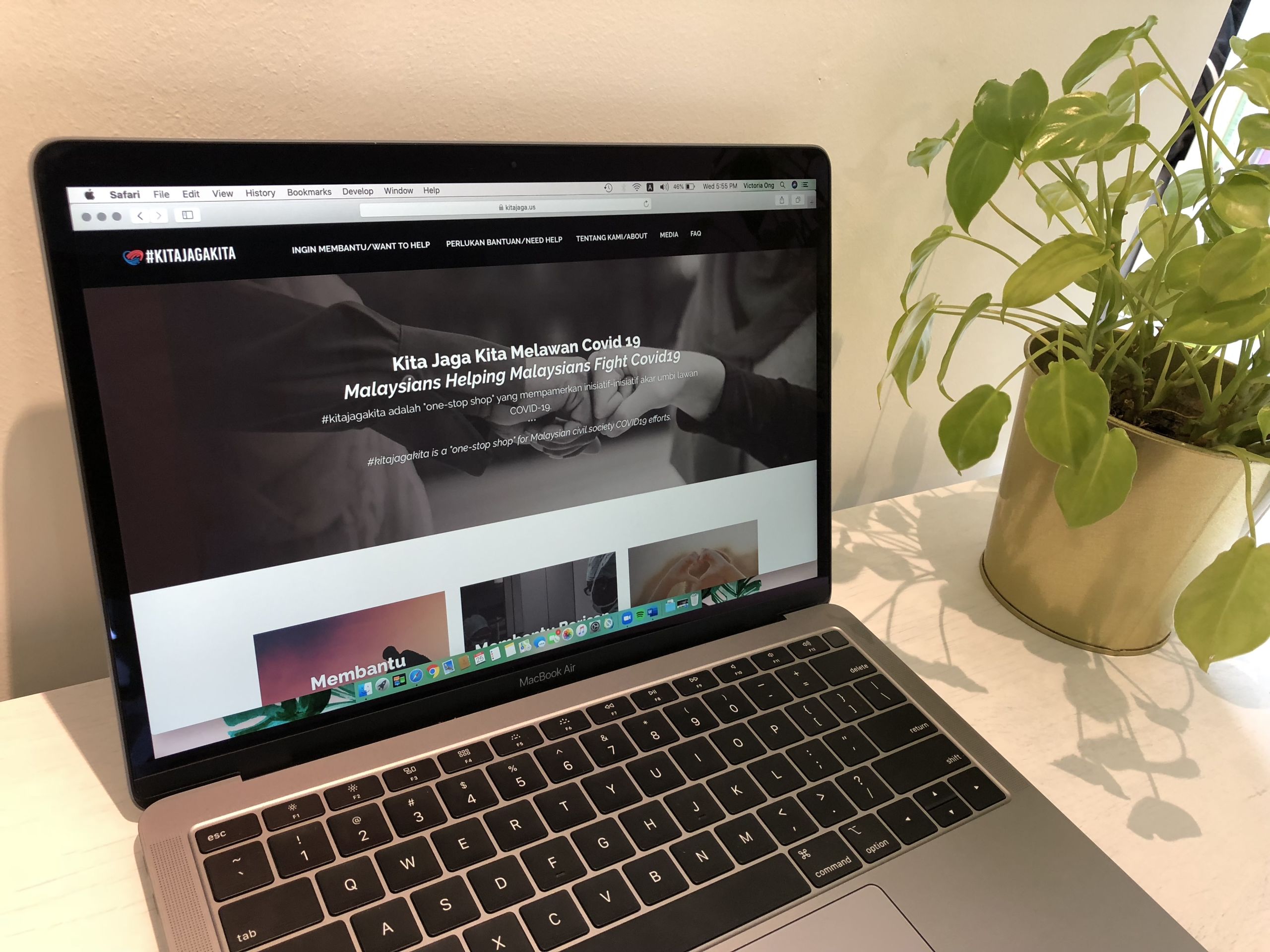 I am also heartened by the quick community response among Malaysians wanting to help people badly hit by COVID-19. A great example of impact that can happen from home is kitajaga.us — a website listing verified organisations and community groups working to assist those affected. All this was birthed from a simple tweet that gained traction on 17 March (https://twitter.com/yesitshanna/status/1239941347995308035 ) and saw the coming together of many volunteers and donors.
---
Living in a dystopian universe
By Sivaraj, Writer, Vietnam
It's my third month in solitary confinement in my room as part of social distancing measures here in Ho Chi Minh City, Vietnam against Covid-19. I am extremely thankful that just like in Singapore, the authorities here have taken an aggressive approach towards combating and limiting the spread of this disease and therefore, there are plenty of people in quarantine facilities across the country, supporting a healthcare system that has been registering a very good recovery rate for patients. There have also been contributions by various members of society in all sorts of capacities, all working together to ensure the country is safe.
The surreal aspect of all that I had just written was that it would have been right in place in a dystopian fiction novel. I would never have imagined witnessing and writing about this in reality. Within a span of two weeks since countries in Southeast Asia starting closing their borders, I have had at least three friends who have been confirmed positive for the virus in two different countries, and about 23 other friends in quarantine facilities in five different countries, and the number seems to keep increasing. The statistics are sobering and I can imagine others too, would be feeling the uncertainty too, and maybe even fear.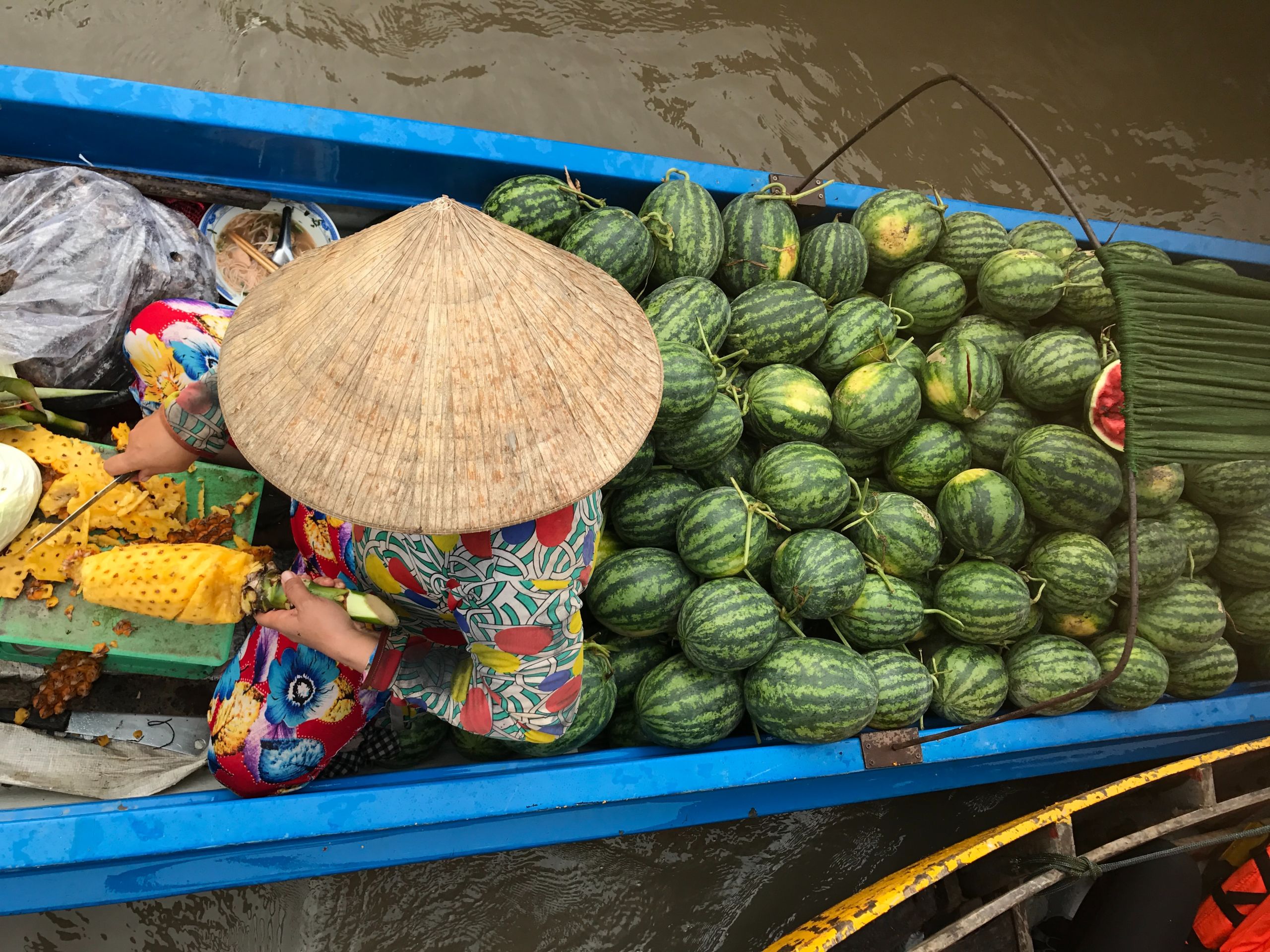 However, with all the bad that is going on, I am also amazed with how Vietnam has been dealing with it as a society. When local fruit farmers near the Chinese border found themselves with tonnes of watermelon, jackfruit and dragonfruit unable to be sold after China closed down their borders, many Vietnamese individuals and companies bought the fruits from the farmers and either gave them away for free in the streets, or went further and integrated the fruits into their products. 
After stronger social distancing measures were put in place by the government, including the closure of non-essential businesses, it immediately wiped out the only income stream for some of the poorer members of society like lottery ticket sellers. To mitigate this, several food vendors and restaurants started packing and distributing their food to these people for free. 
Little acts of kindness like these really opened my eyes to what a proper functioning society where everyone looks after one another should look like and I definitely found it here in Saigon.
Photo by Martin Sanchez on Unsplash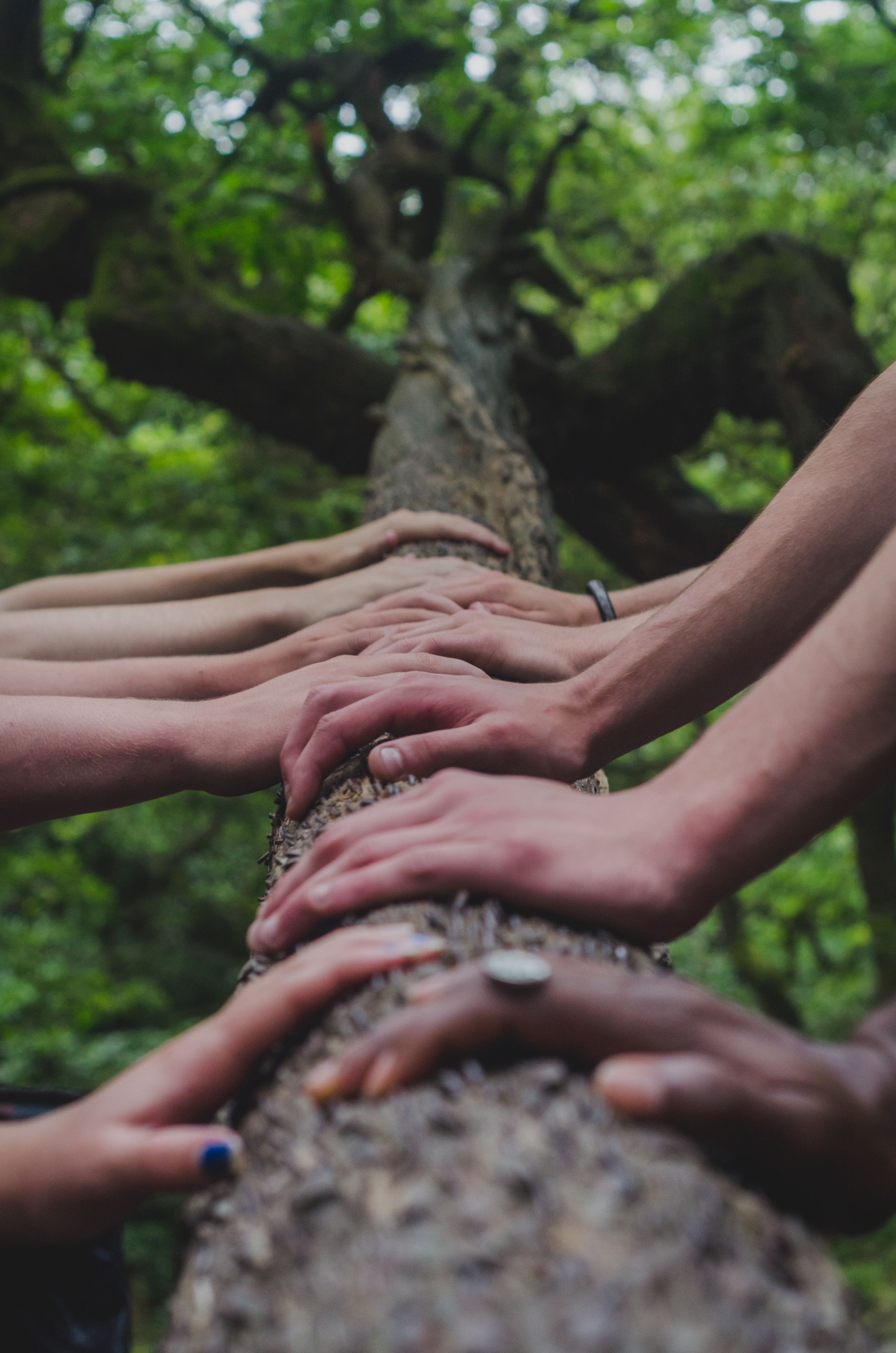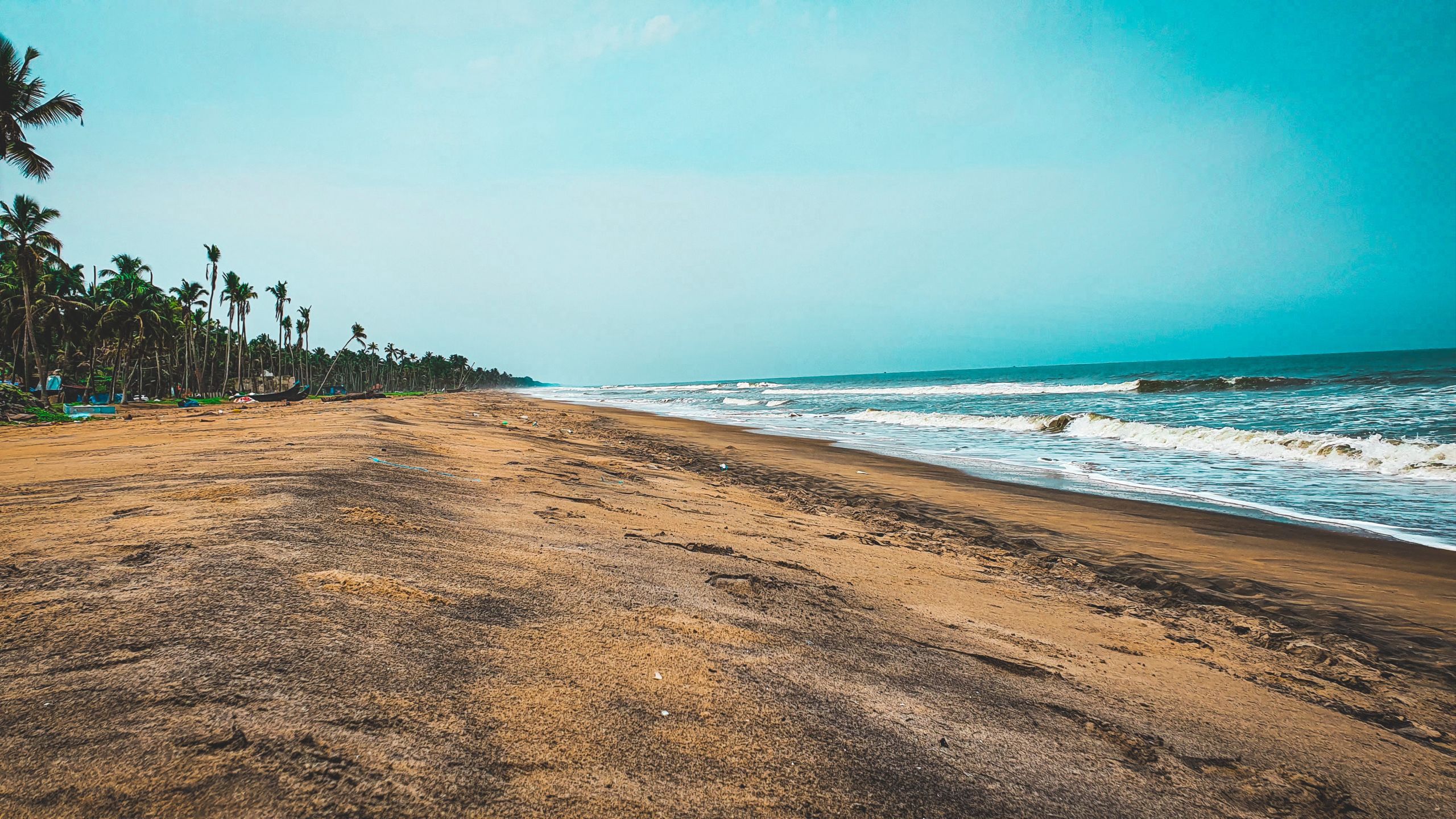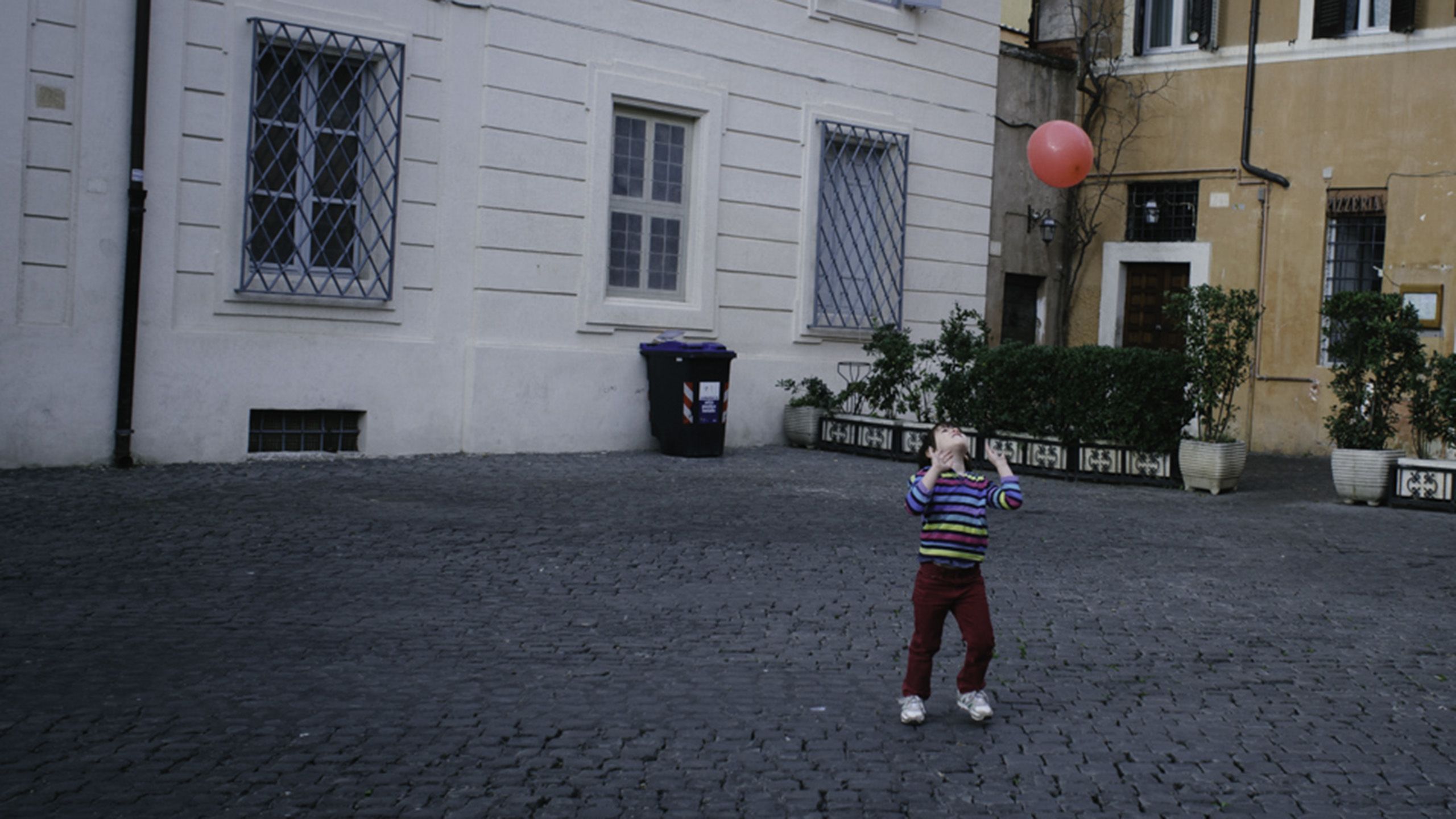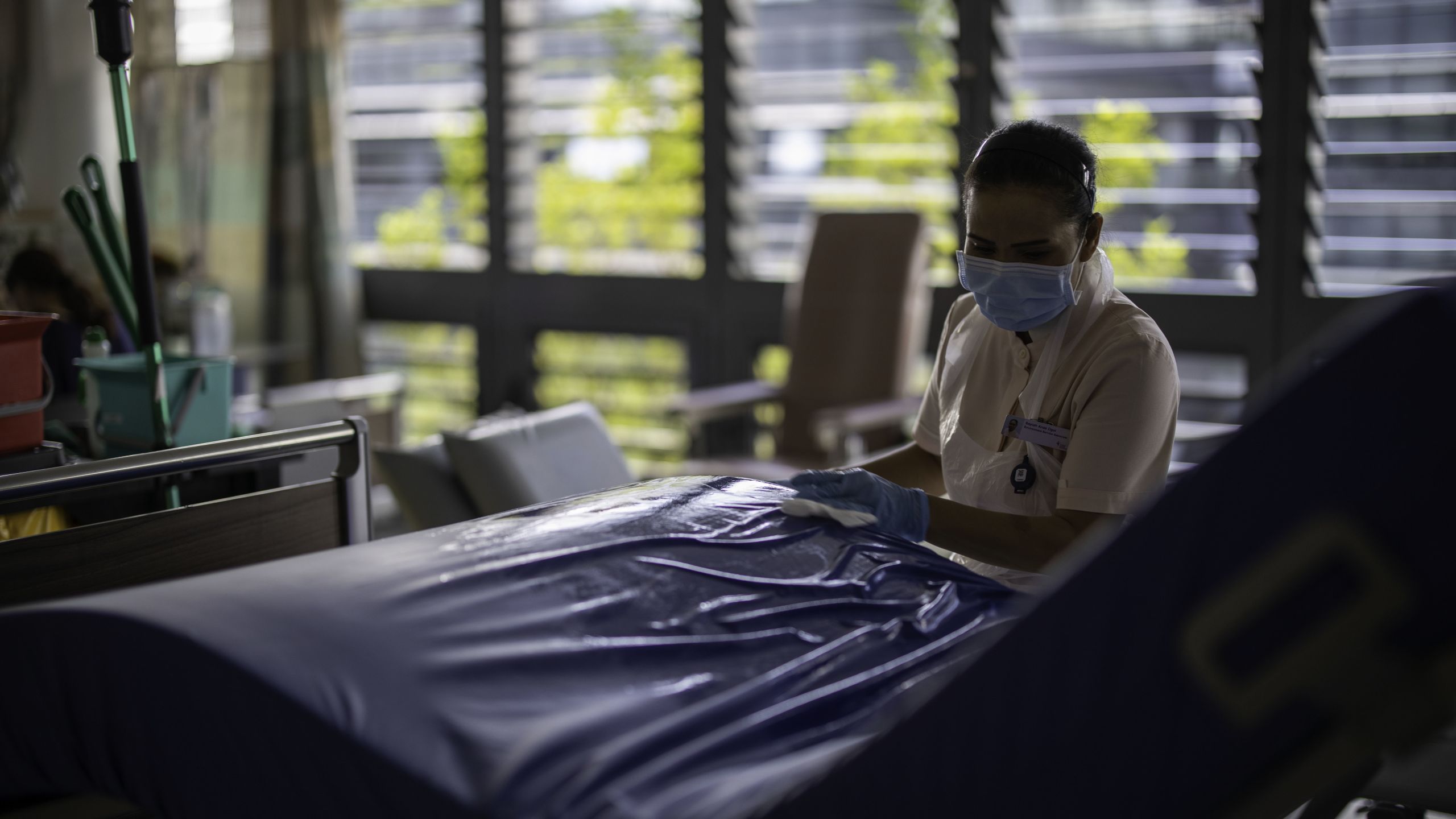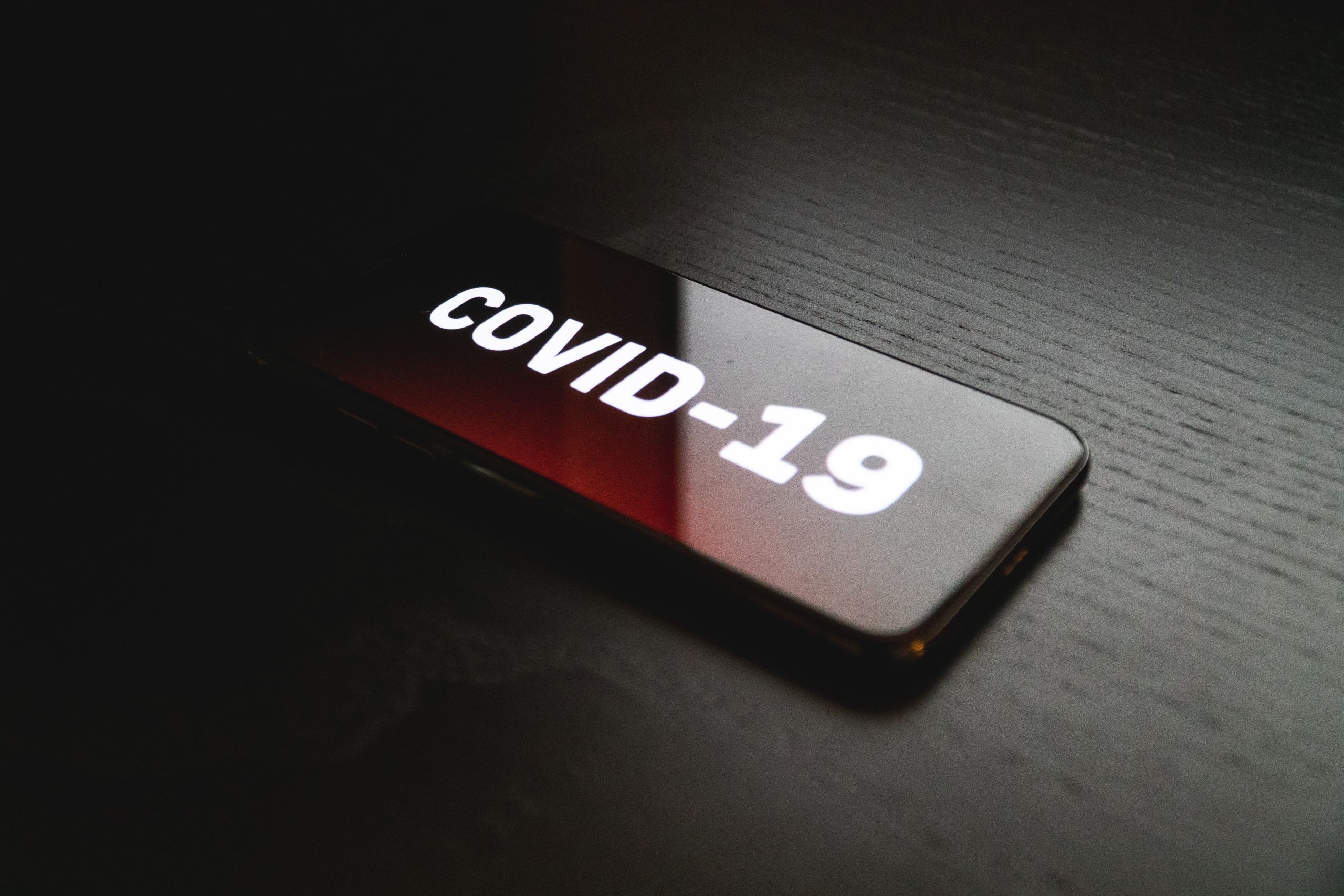 We want to hear your stories of humankind.
Where did you see love today? How did you foster a connection? When were you on the receiving end of compassion?
To submit your own answers, click here. Or post on social media and tag #OurBetterWorld.
To read more heartfelt stories from our community, click here.