In Malaysia, a Refugee Community
that Keeps Giving
From the heart of one refugee community to the heart of its host.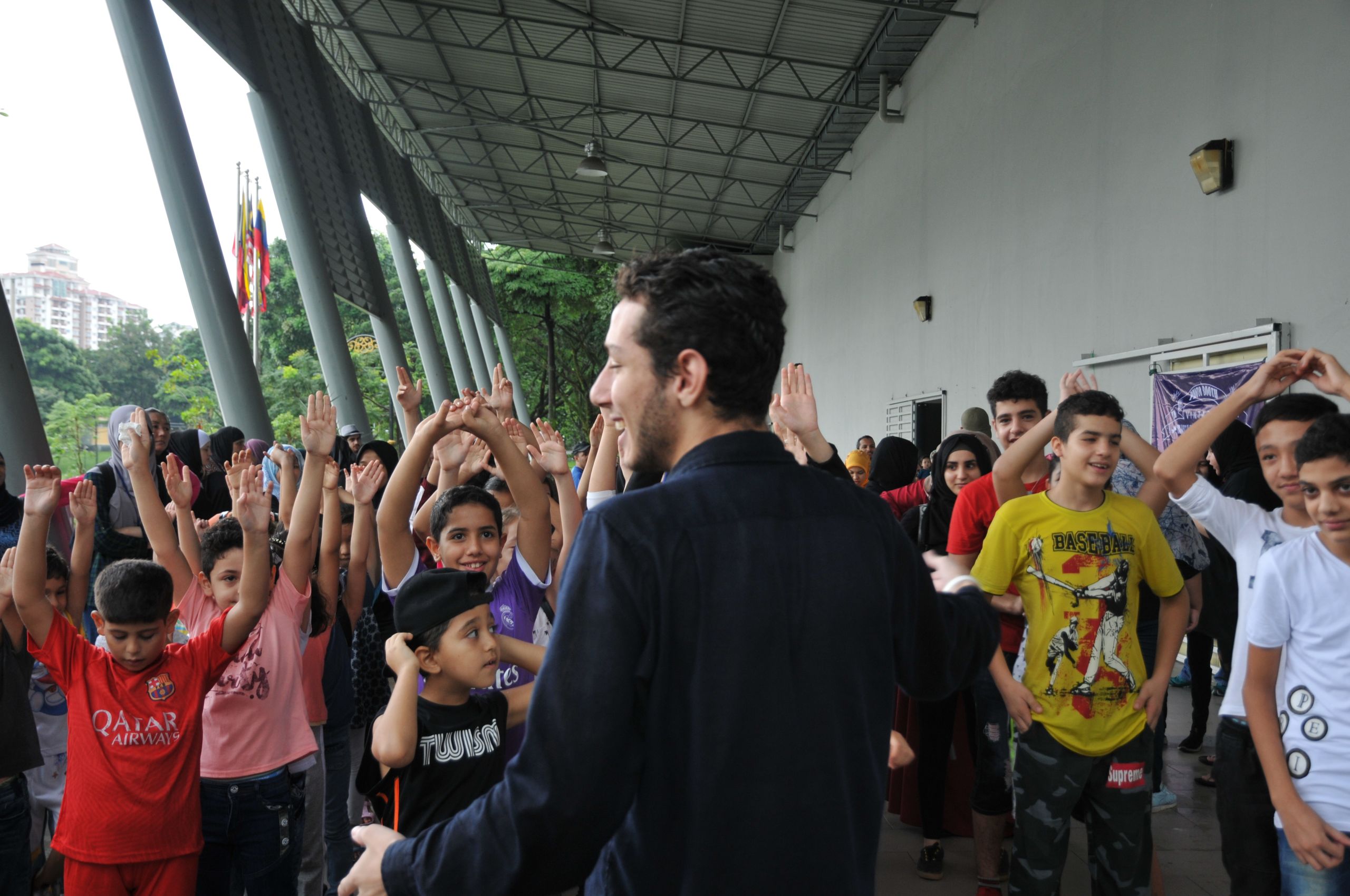 "We are in this together. We must help each other and do whatever we can during this time of crisis."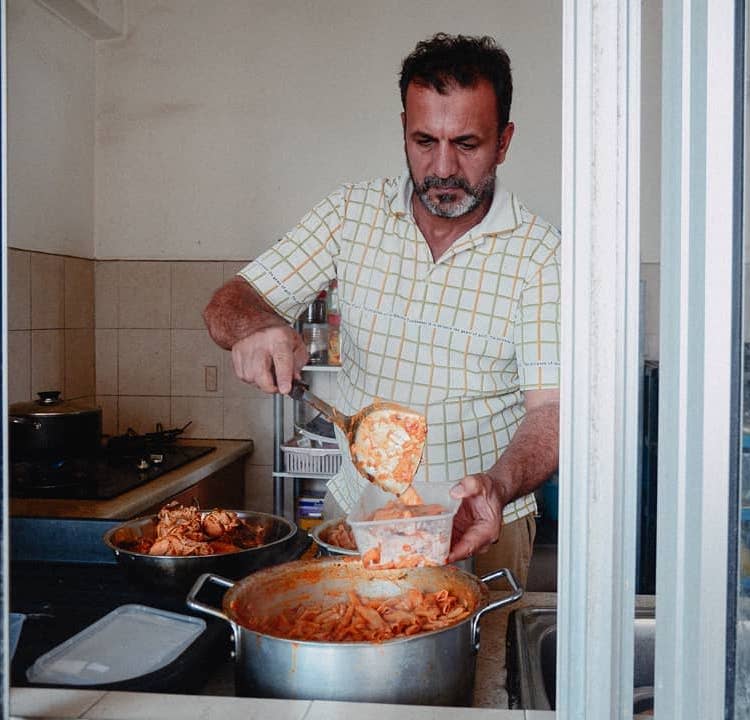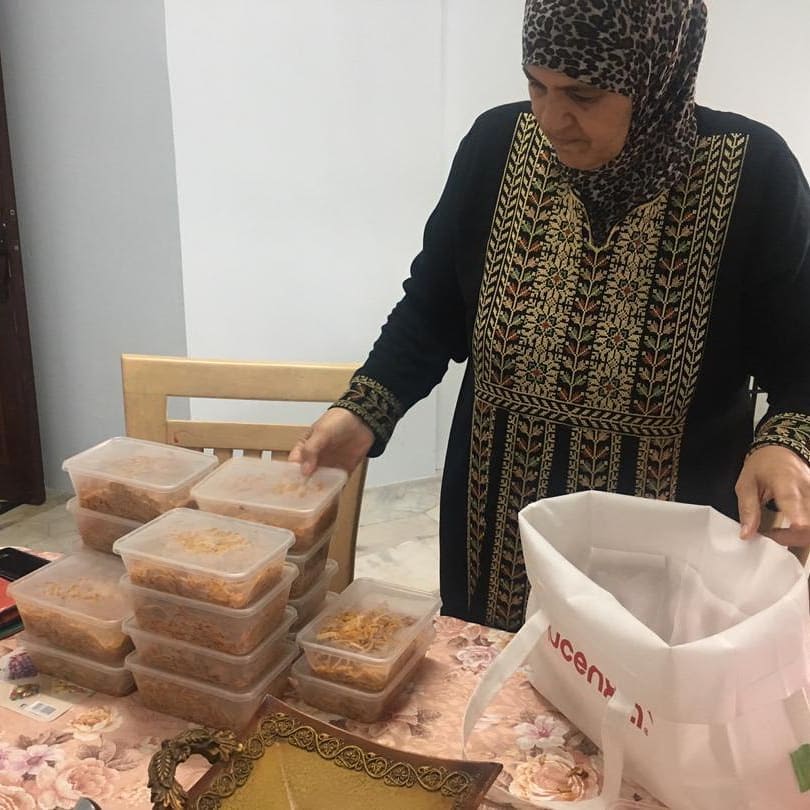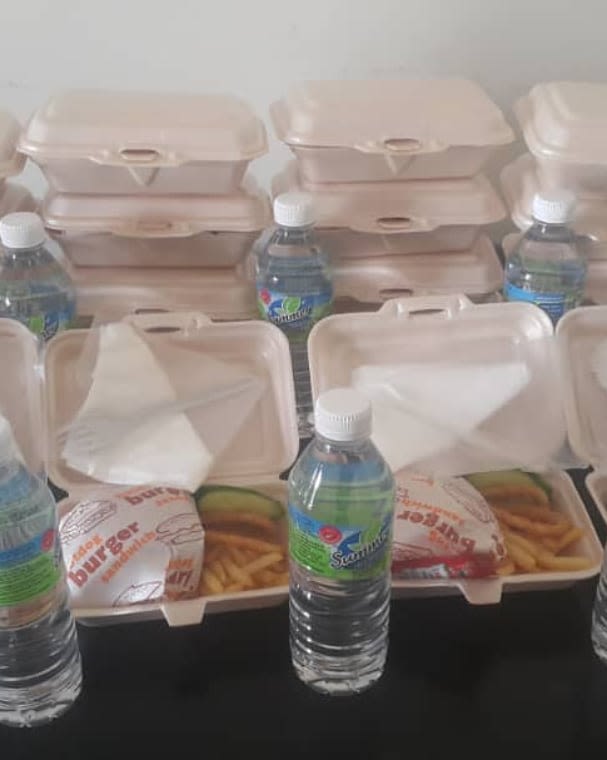 When COVID-19 hit Malaysia in March 2020, the country was brought to a standstill. The Movement Control Order (MCO), which prohibited the operation of all but essential services, was in full swing as Malaysia grappled with the fallout of the pandemic.
At the forefront of the fight against the virus were Malaysia's frontline workers, like medical staff, who were quickly overwhelmed.
Many Malaysians came forward to help them. But one group of supporters in particular stood out for being a little different.
Refugees.
(Click the arrows to listen to those we spoke to, in their own words)
Chef Abo Mohamad from Syria was one of the first to respond to the initiative...
"I am in Malaysia and I think we are like one of them. This coronavirus is anybody can become a patient so we feel highly that we have to do something, especially for doctors and the nurse."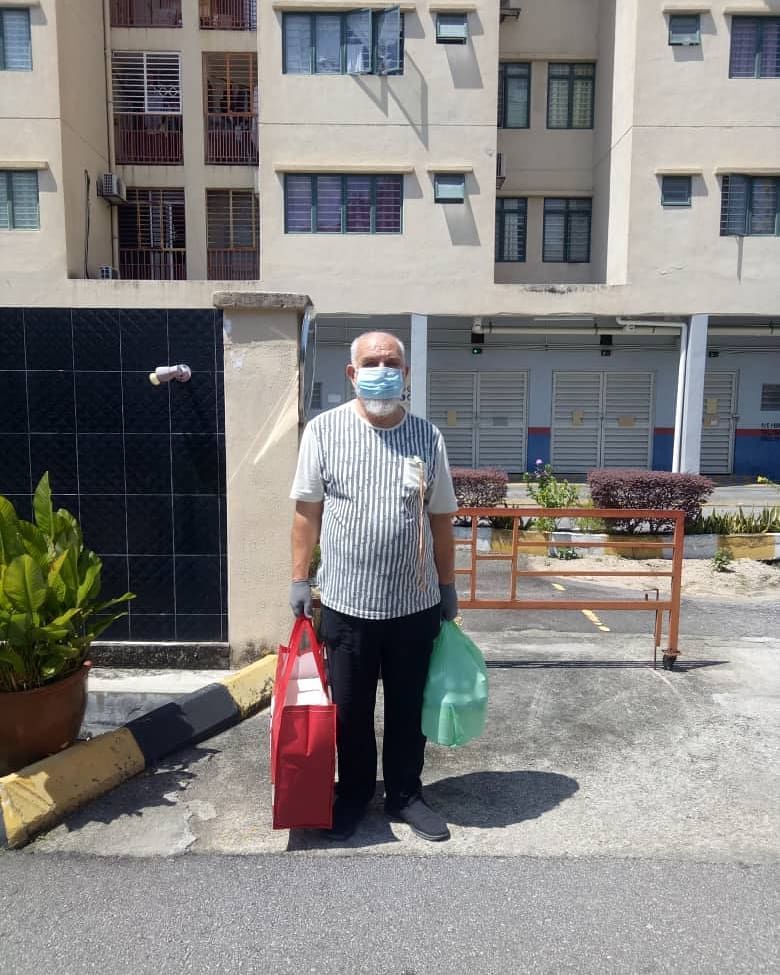 For 24 days, 14 chefs from different refugee communities cooked and delivered food to frontline health workers at Ampang Hospital. Hailing from Syria, Afghanistan, Yemen, Palestine and Iraq, they set aside the multiple challenges they face daily as refugees, answering the call for support without hesitation.

The person that brought them all together? Hasan Al-Akraa, founder of the Al-Hasan Volunteer Network, himself a refugee.
"Malaysia has done so much for me. I came here when I was just 12 years old in 2012 and now I'm considered an adult. So I basically grew up here and Malaysia is like my second home."
A world divided
Before Hasan came to see Malaysia as his second home, Syria was where he spent his childhood. He was 12 when his family, fearing for their lives as war ravaged the nation, fled home for Malaysia.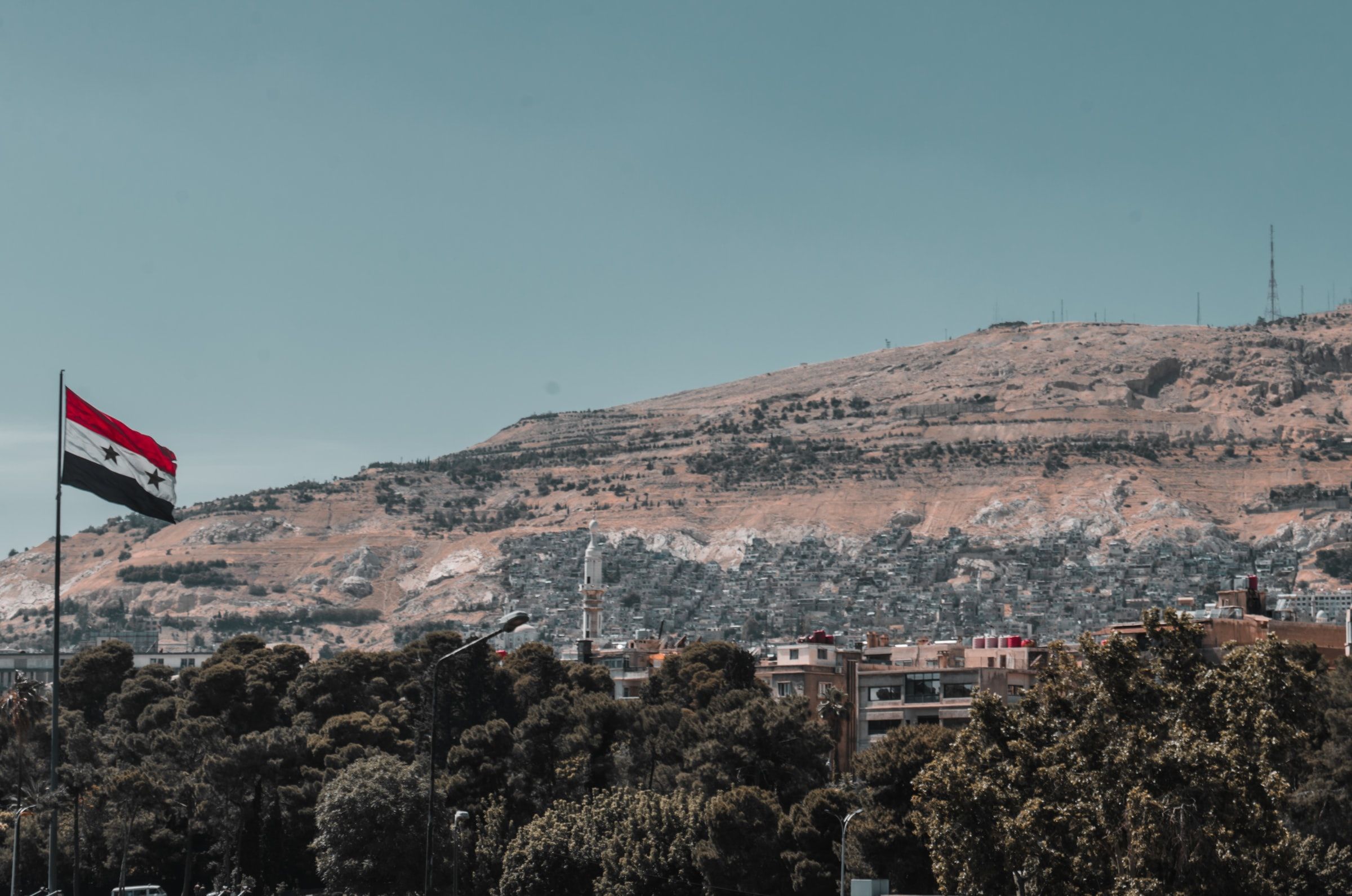 As of June 2020, at least 79.5 million people around the world have been forced to flee their homes. Among them are nearly 26 million refugees, around half of whom are under the age of 18.
There are also millions of stateless people, who have been denied nationality and lack access to basic rights such as education, health care, employment and freedom of movement.

Source: UNHCR
In Malaysia, Hasan, at age 14, found a job to support his family but was arrested for working...
"I was just 14 years old. I never experienced such an event like this in my whole life. When they put the handcuffs in my hand, I was thinking in my head, What crime did I commit? Did I kill somebody? Did I stole money? No, I didn't do any of these. Then what is my mistake?"
Sent away in a lorry with many other refugees, Hasan was denied any contact with his parents...
"First day went, I couldn't sleep at all. Second day went, I couldn't sleep at all. I was very depressed. I immediately started thinking of committing suicide, because for me, that option was way easier. I even have thoughts if I never left Syria, if I lived in a war and died in a war it would have been better. At least I died with dignity in a war, not in a horrible condition like this."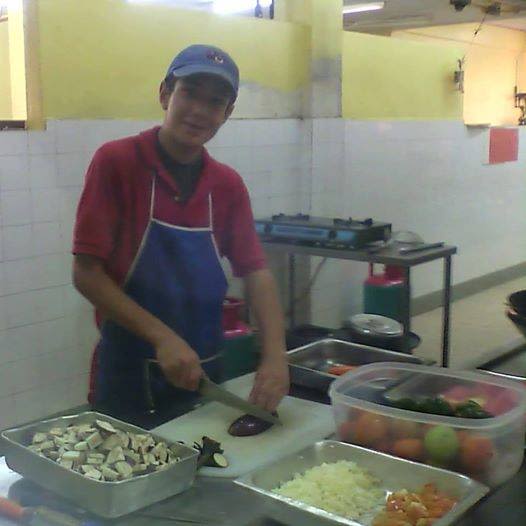 Can refugees work in Malaysia?
Malaysia is not a signatory to the UN refugee convention and classifies refugees as illegal immigrants. Therefore, they have no legal right to work. Those awaiting registration are particularly vulnerable to detention and deportation.

Malaysia hosts an urban population of some 177,000 UNHCR-registered asylum-seekers and refugees, in addition to an estimated 10,000 stateless persons.

There is a much larger undocumented migrant population in Malaysia, estimated at between 2 to 4 million people.

Source: UNHCR
"I was released on the ninth day but I didn't know what to feel. There are still other children being detained. I'm sure there is something to be done but I felt helpless and powerless."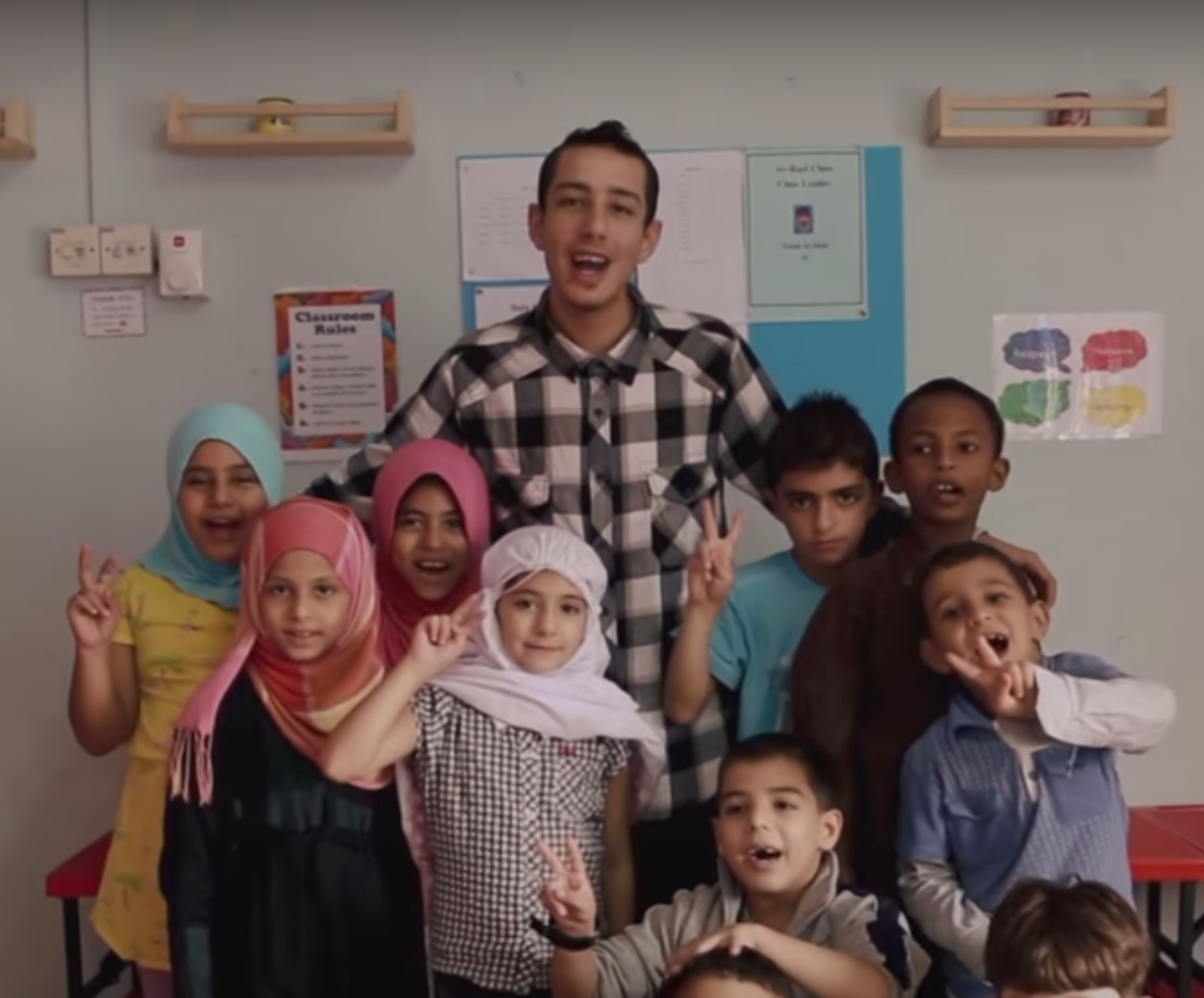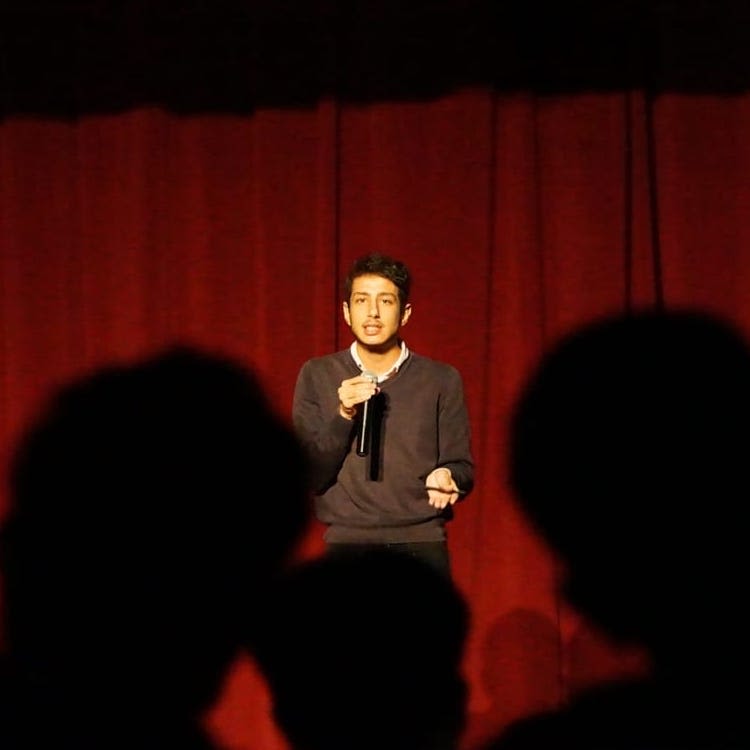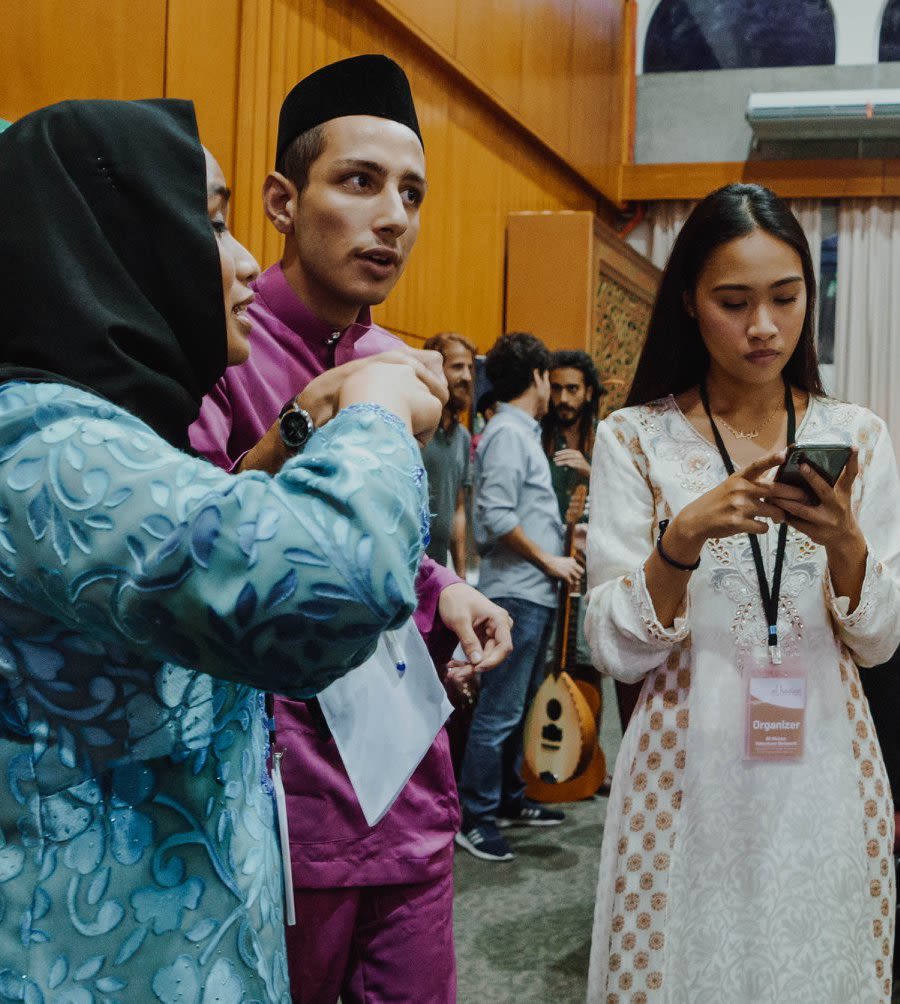 A spark to help
After Hasan's traumatic arrest, he began exploring ways to support his community. He started to volunteer at refugee schools to help educate refugee children and also help to advocate for their safety and protection.
"Because I can't release the children from detention centre, but I can help protect other children from being arrested. And then I said to myself, one more thing that I can do of course is using my voice to speak for the voiceless. So that is when I started doing advocacy work."
In 2016, Hasan co-founded Al-Hasan Volunteer Network with Nur Farhana Zolkifli, a Singaporean volunteer who saw Our Better World's 2017 story on Hasan, and was moved to befriend and support him in helping the community.
The network didn't limit themselves to supporting the refugee community. If anyone, including Malaysians, needed aid, Hasan and his team were ready to help...
"Most of what Al-Hasan Volunteer Network does is we encourage the empowerment and the integration of refugees. We want to shift that perspective, that refugees are not just somebody who is in need of help, but who can also render help as well."
A community gathers to serve
Working with other organisations, the network has supported a wide spectrum of community needs such as health checks and medical fundraising for emergency cases, education for refugee children, skills-based workshops for adults, youth development and community events. These include a project called Our True Colours, where murals were painted at refugee schools, orphanages and elderly homes to brighten up the environment.
A touching moment for Hasan...
"Two years ago, we did some programs where refugee youth organised an event for a local Malaysian orphanage. They collected money from their friends and families and bought gifts for every child. They bought food, you know, their parents cooked and then we all went to the orphanage and they played the games with the children, they give them the gift, and they all ate together. It was very meaningful to me to see because these refugees that we have helped are now contributing and paying it forward."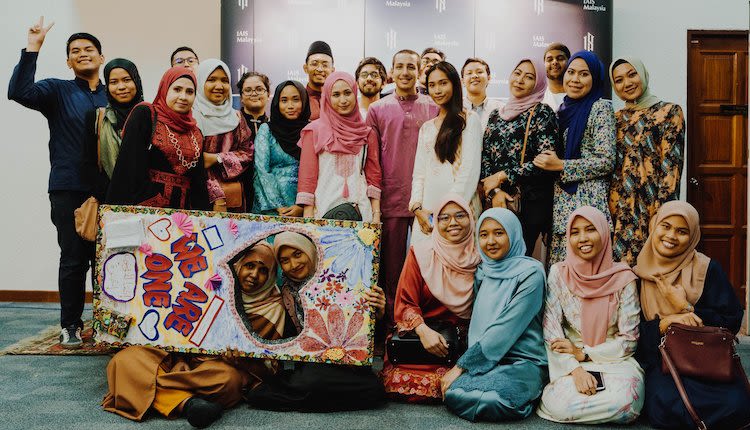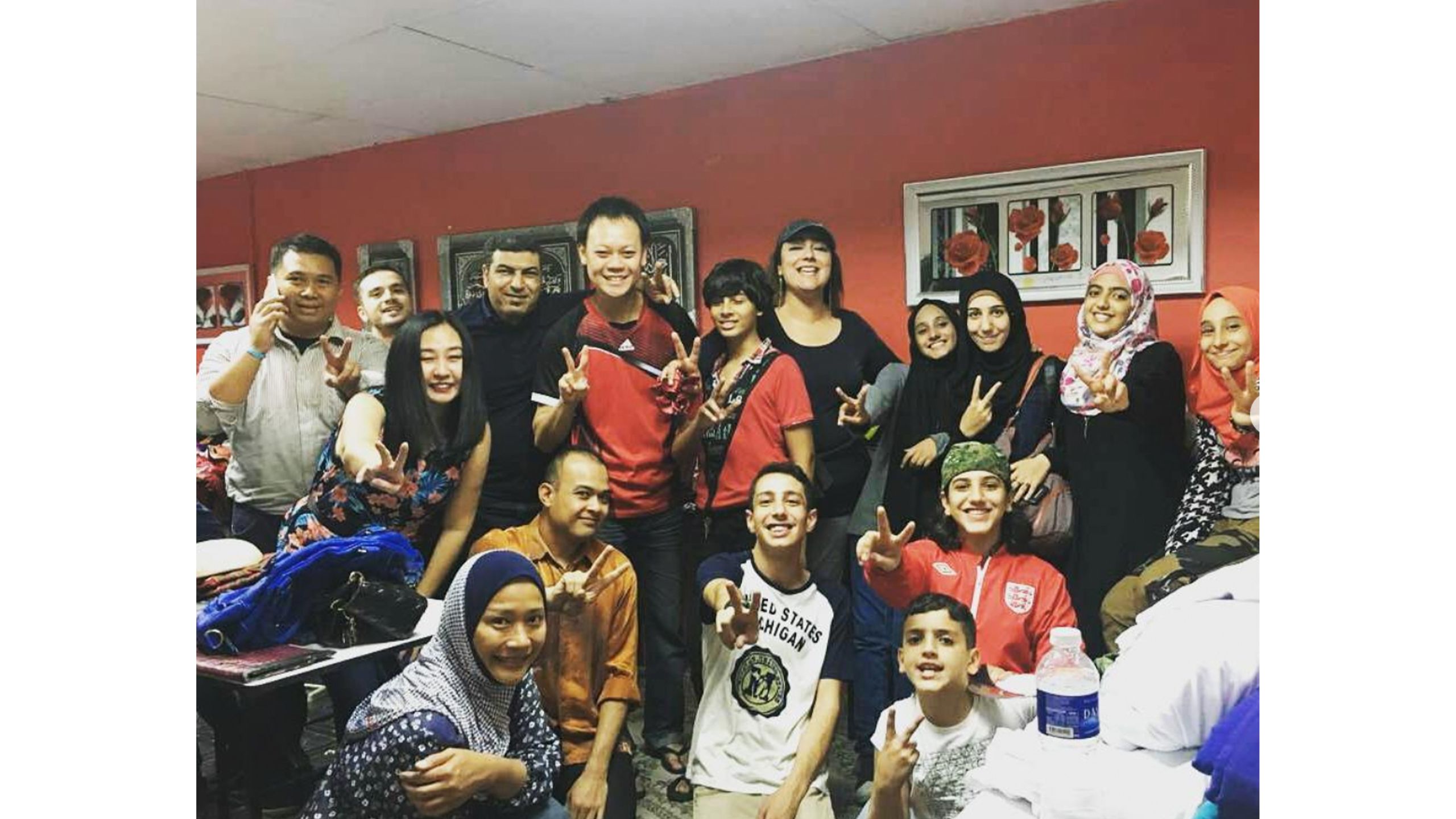 Volunteers for free market event
Volunteers for free market event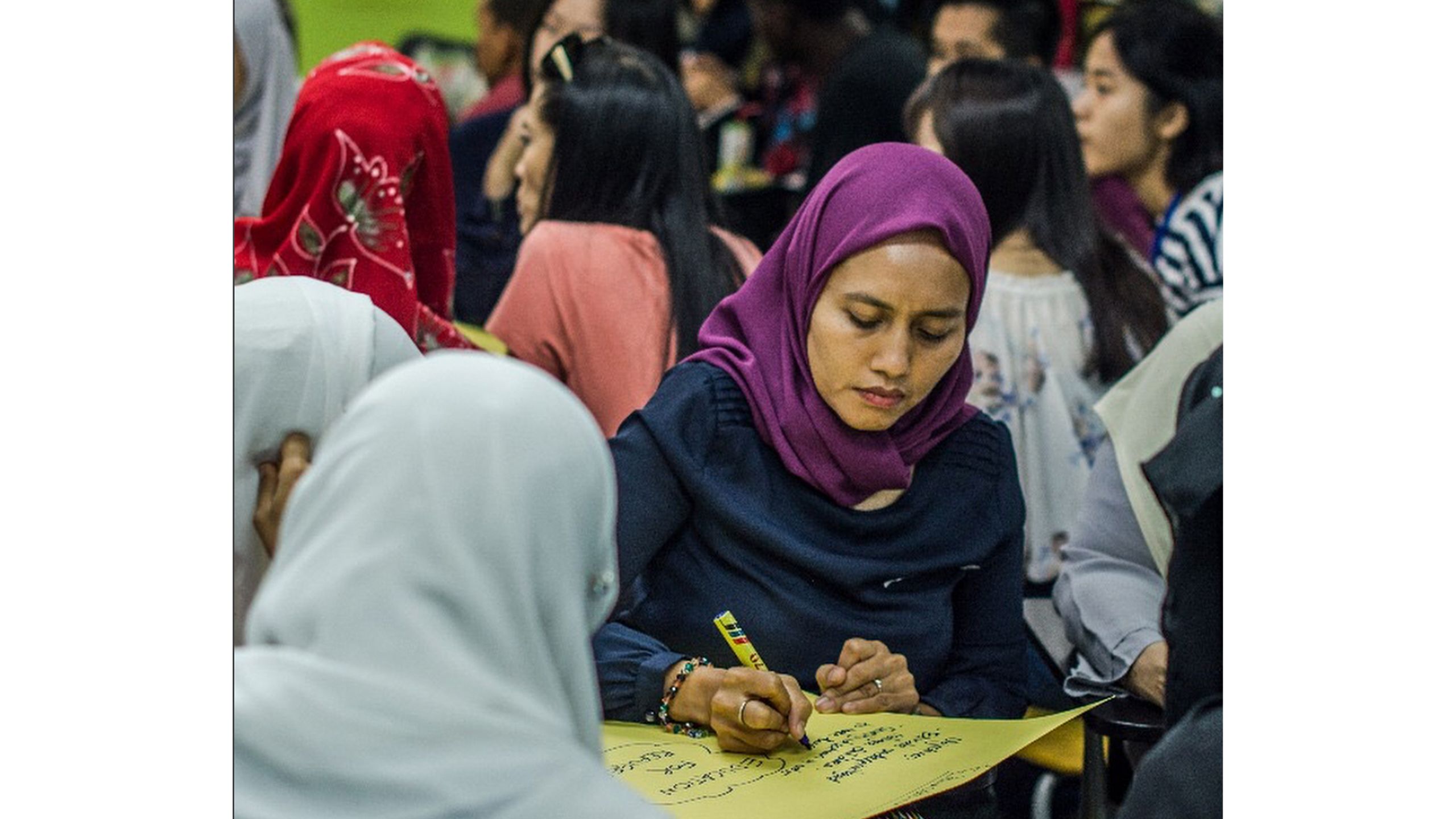 Community service workshop
Community service workshop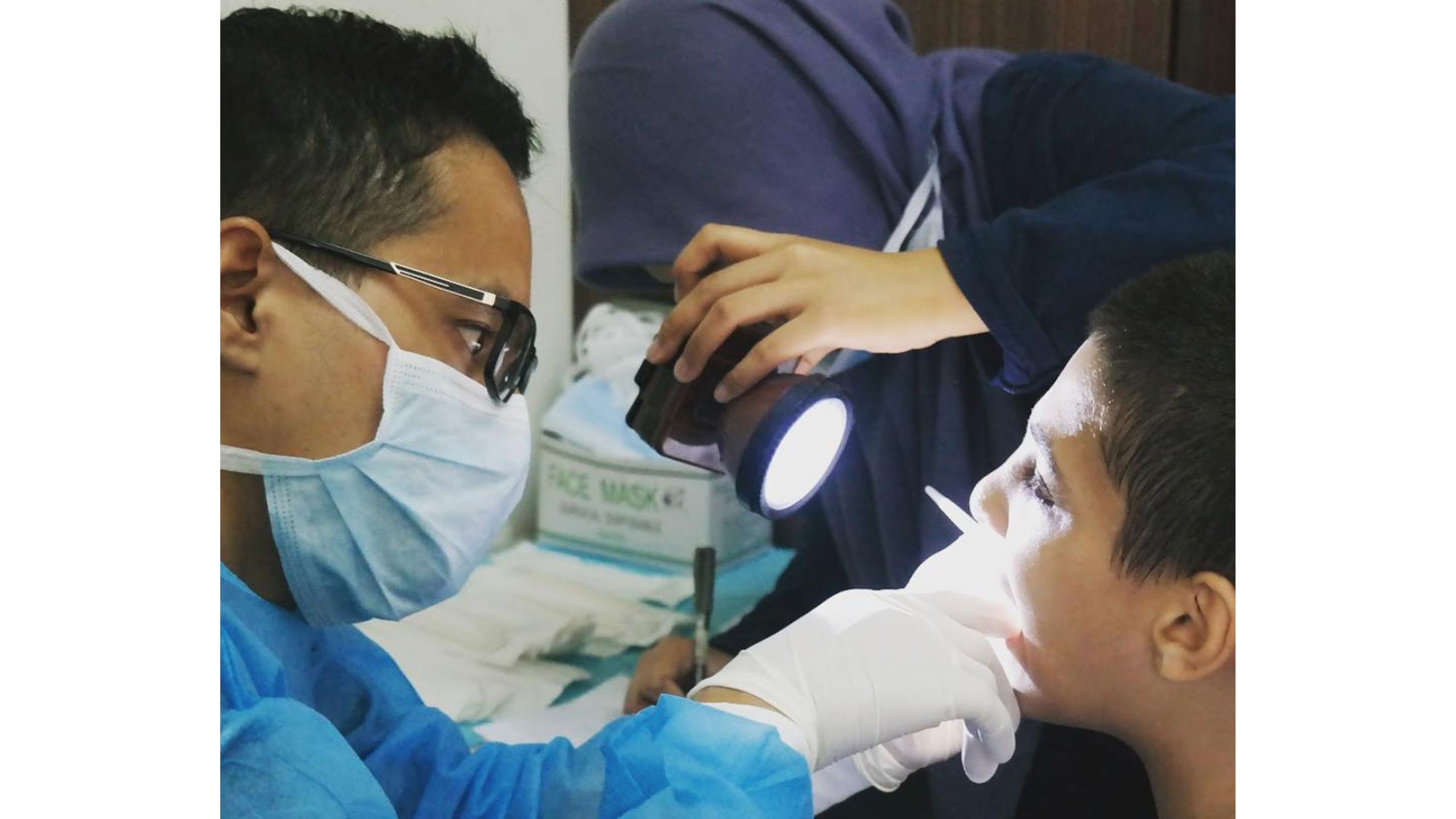 Mobile medical & dental check up
Mobile medical & dental check up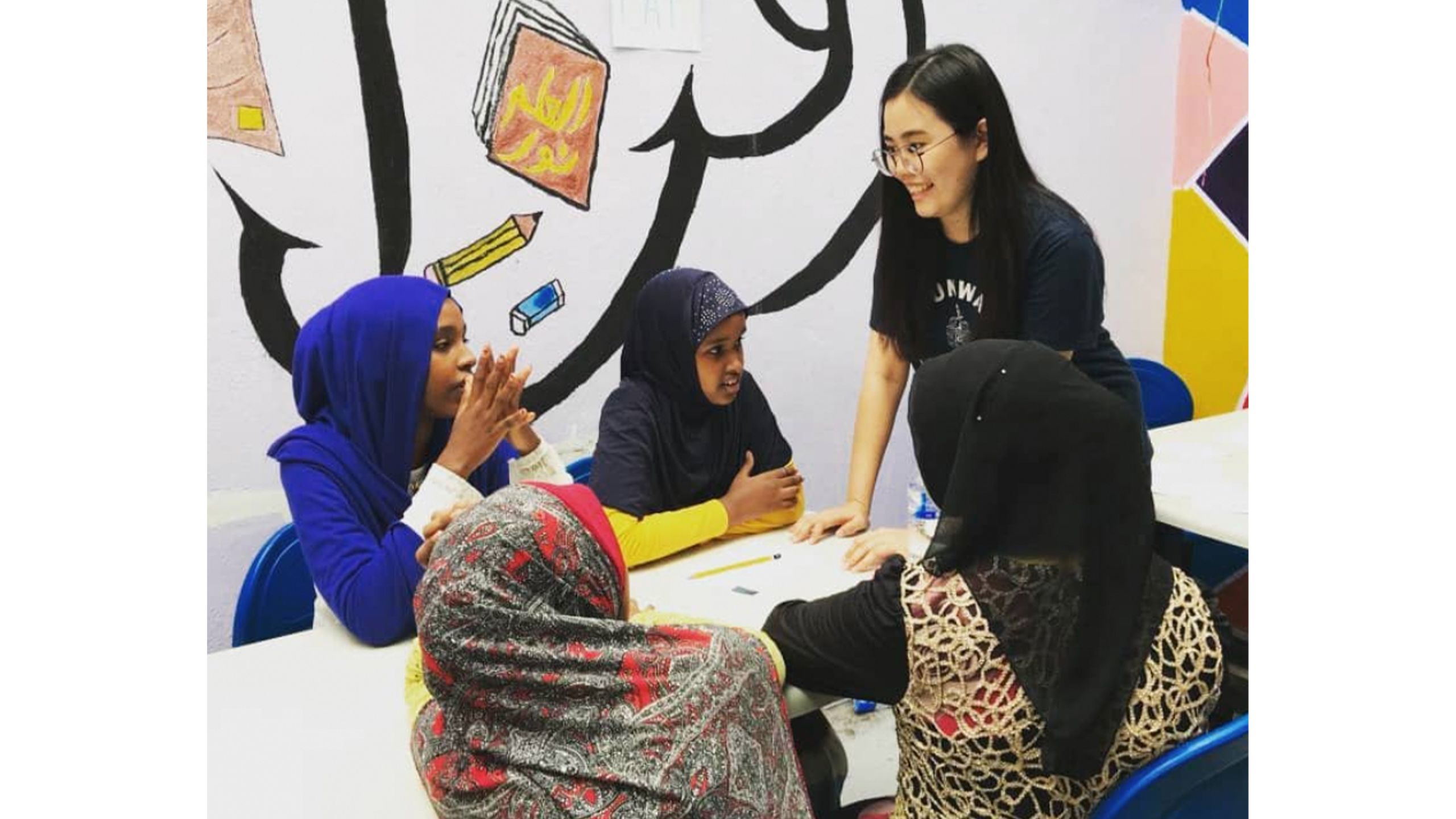 Item 1 of 4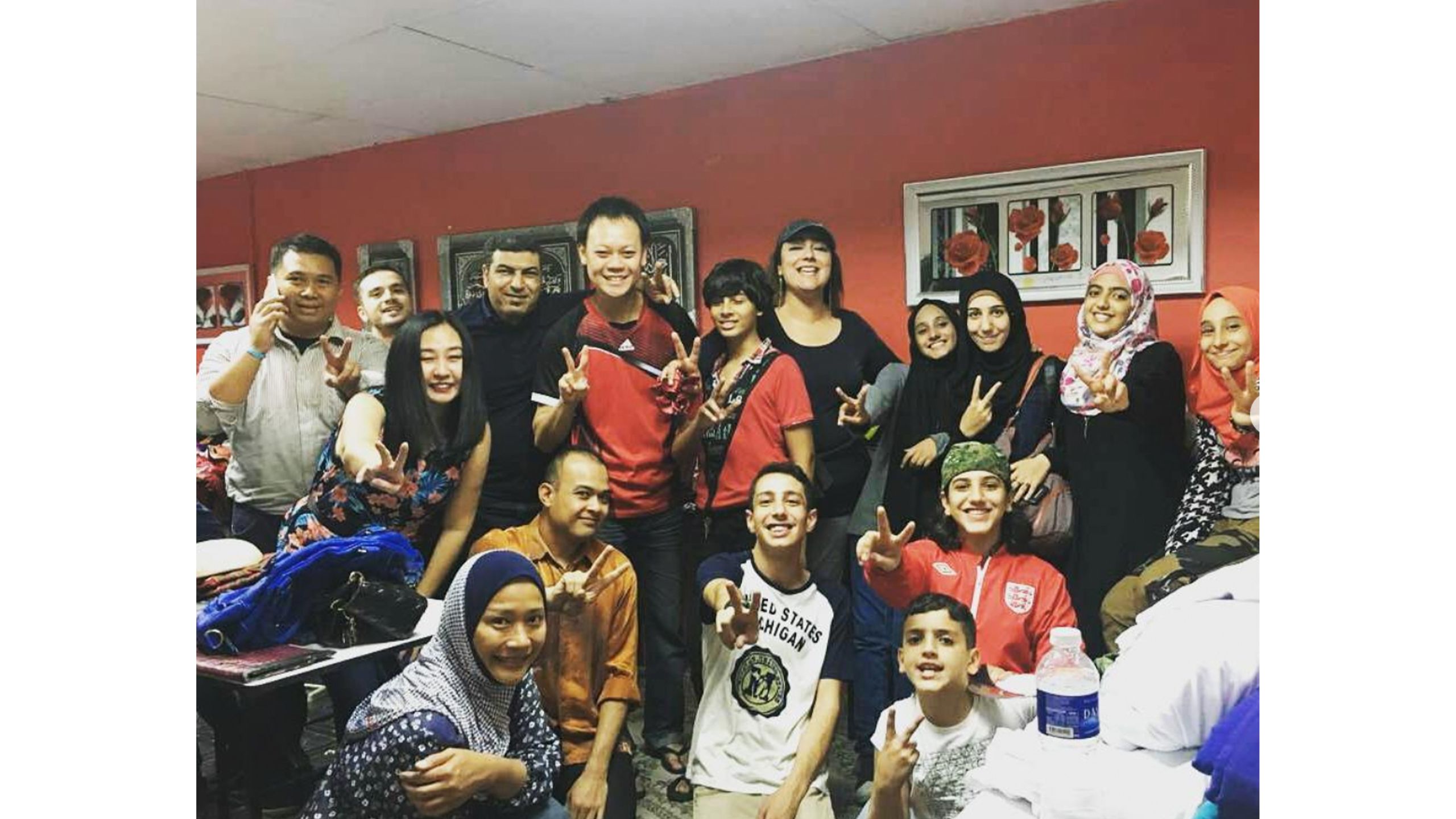 Volunteers for free market event
Volunteers for free market event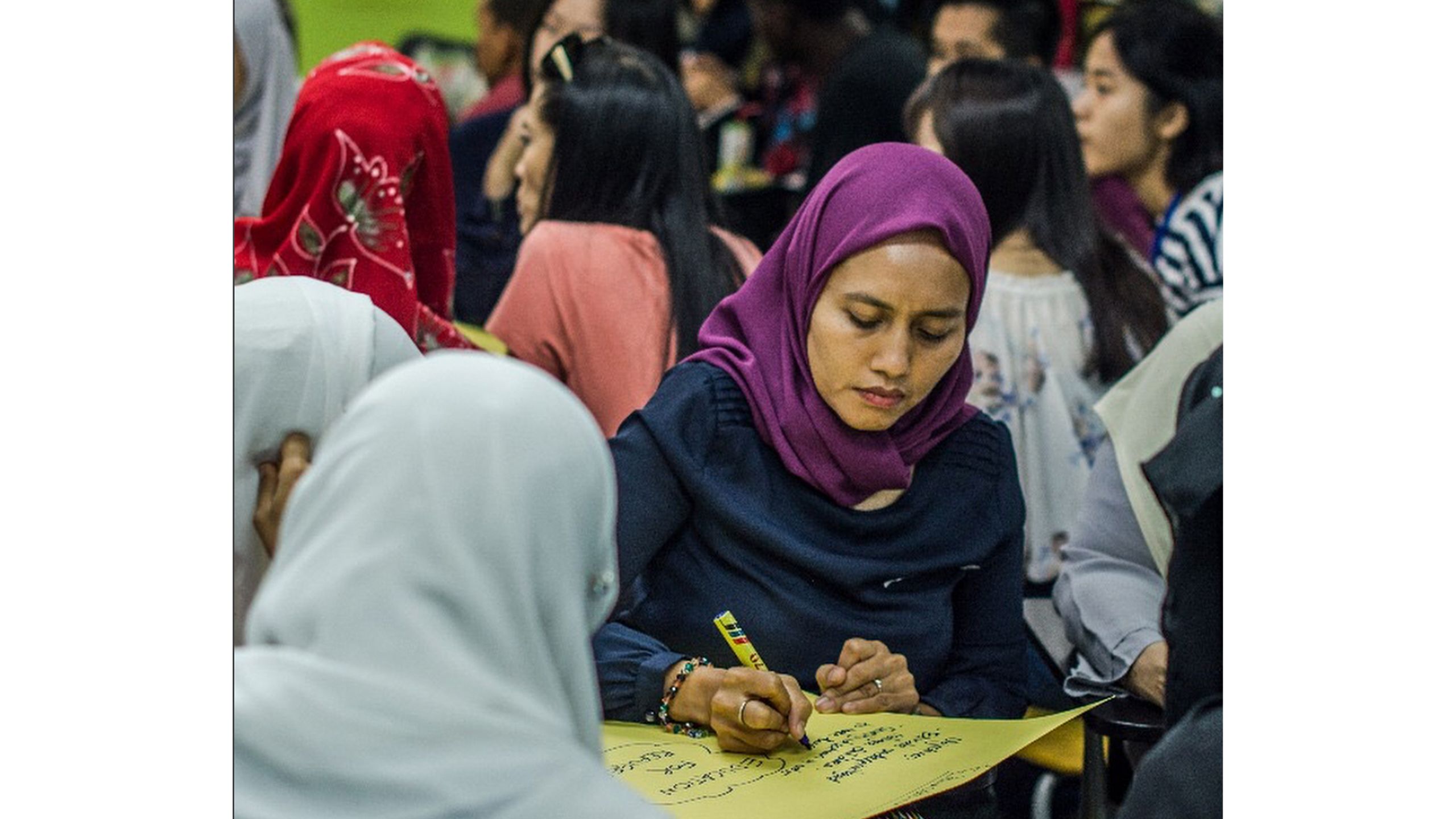 Community service workshop
Community service workshop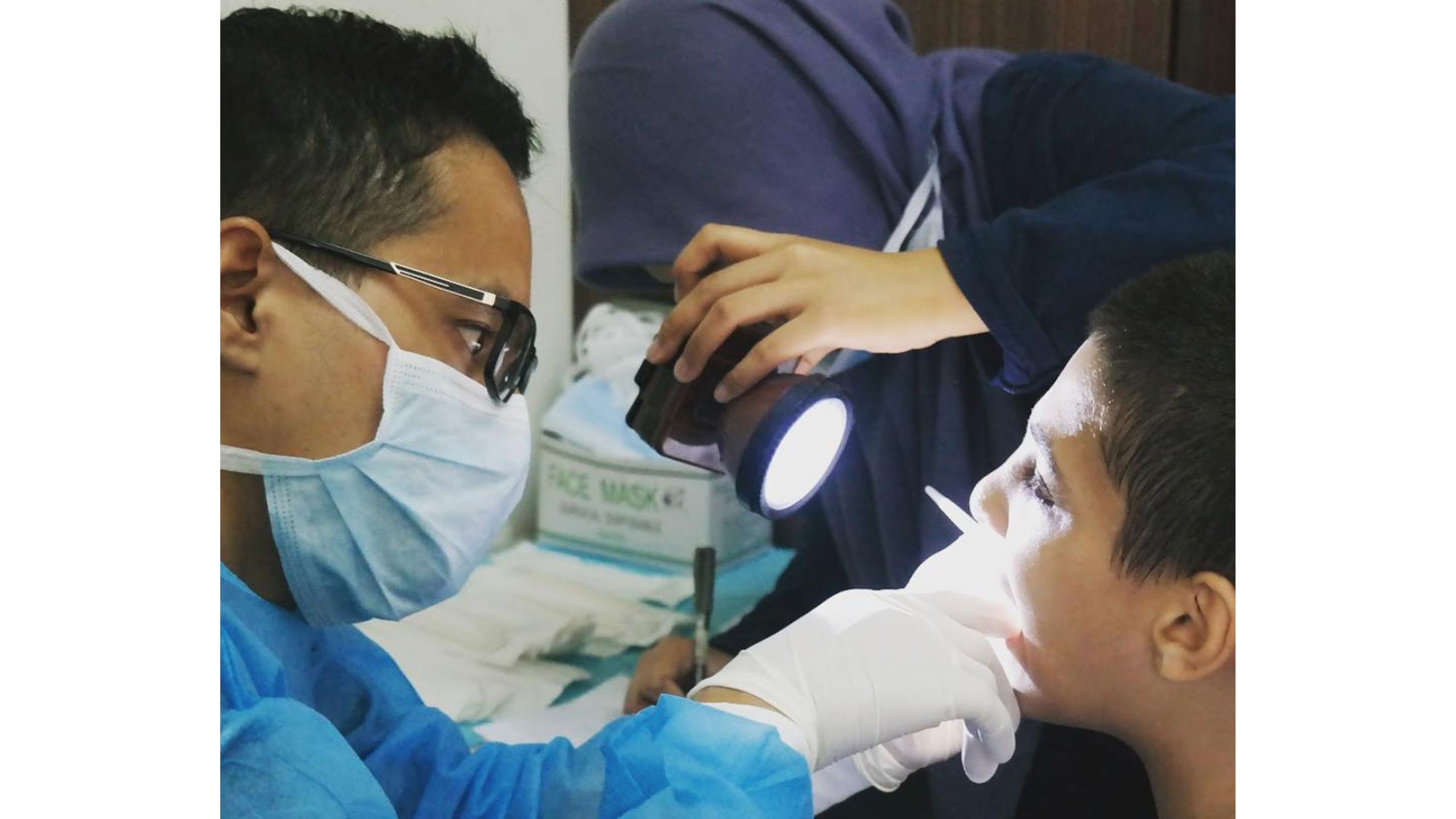 Mobile medical & dental check up
Mobile medical & dental check up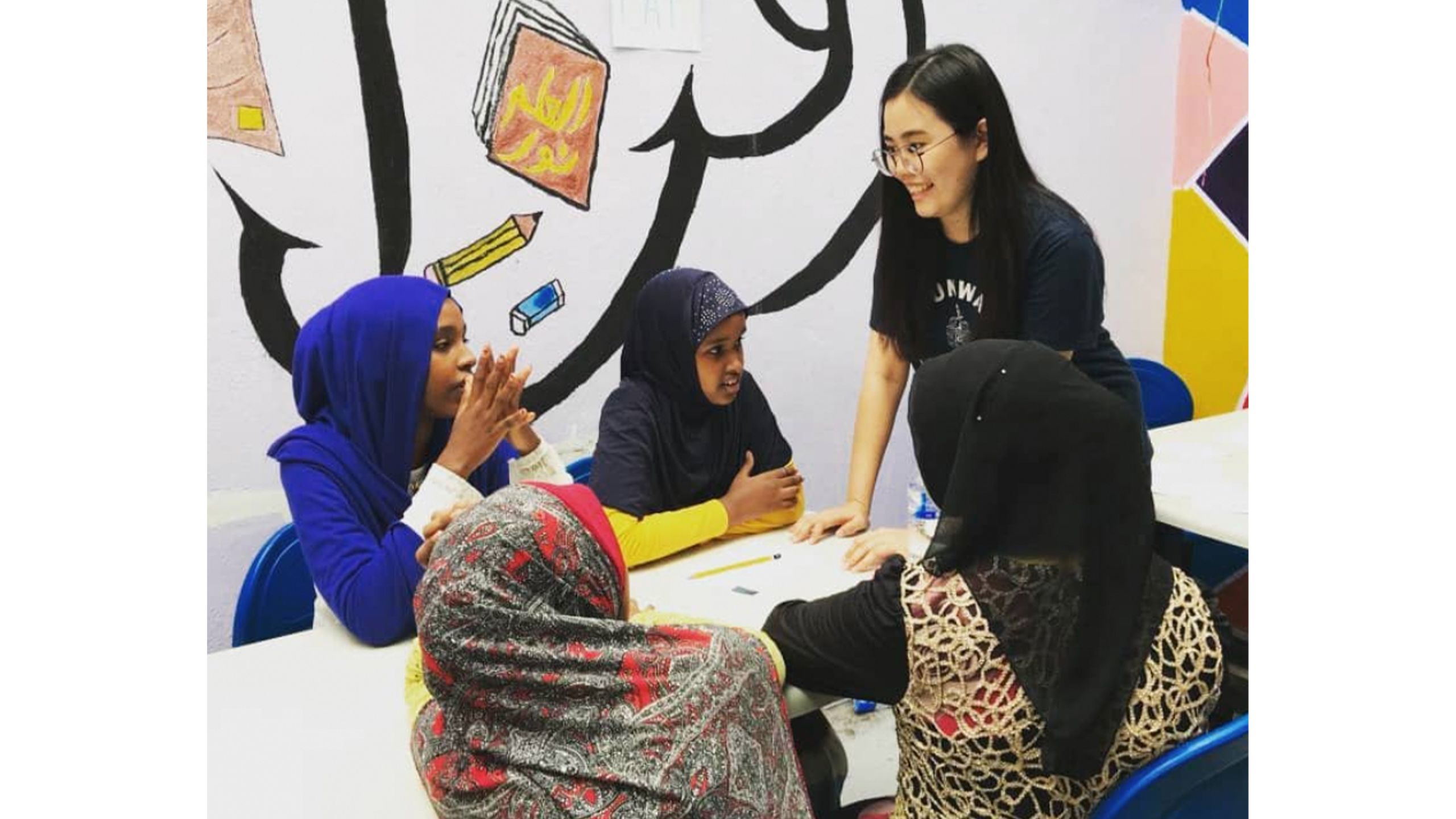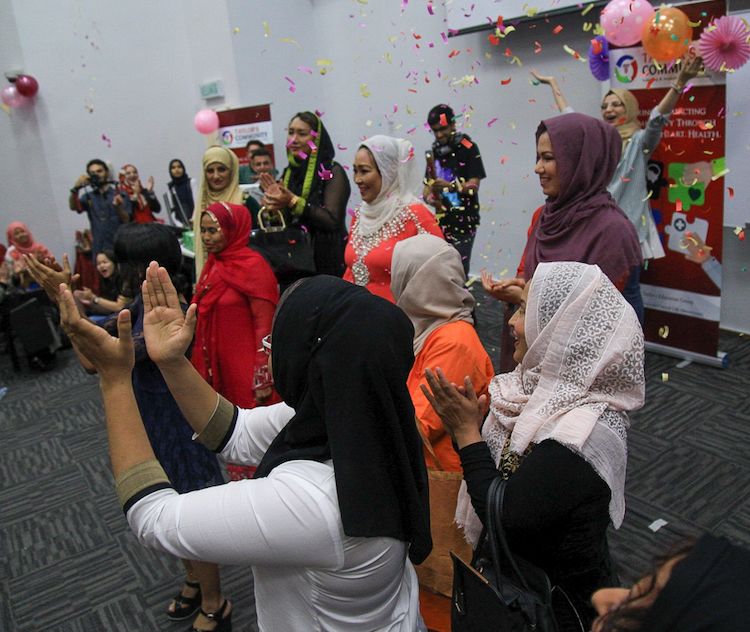 The network now has 500 volunteers, many of them refugees.
Loujayn Shalabi, a volunteer and refugee from Syria, shares that...
"There is war in Syria and I saw people died and my city was blocked by government so a lot of people was in need of a lot of things but they can't do anything. I saw all that and just wanted to help but I couldn't. So when I came to Malaysia, I say I want to help any people that needs help."
Equally important are the Malaysian volunteers who believe in the network's mission and want to shift fellow Malaysians' perspectives on refugees.
As the network's volunteer general manager, Nurul Zamre, a Malaysian media professional, uses her skills to raise awareness for their events and causes on their social media platforms.
"I didn't like the idea of, oh just because your hair is that colour or just because you think that chicken is horrible, it doesn't mean that you don't also belong. We're not even going into communities or nationalities, but I'm looking at the concept of being human. We just have to activate the 'E' part, you know, being humane."
As a volunteer, Loujayn witnessed the harsh reality faced by some of her fellow refugees...
"I visited a lot of refugees here. Sometimes I found around three families living in the same small house. Sometimes some refugee couldn't pay for the rental house or sometimes you can see house empty of furniture because they sell their furniture because they don't have enough money. Sometimes they have medical problems but they can't go to doctor because they don't have money for this. Sometimes they have children couldn't go to school also because they don't have money for schools."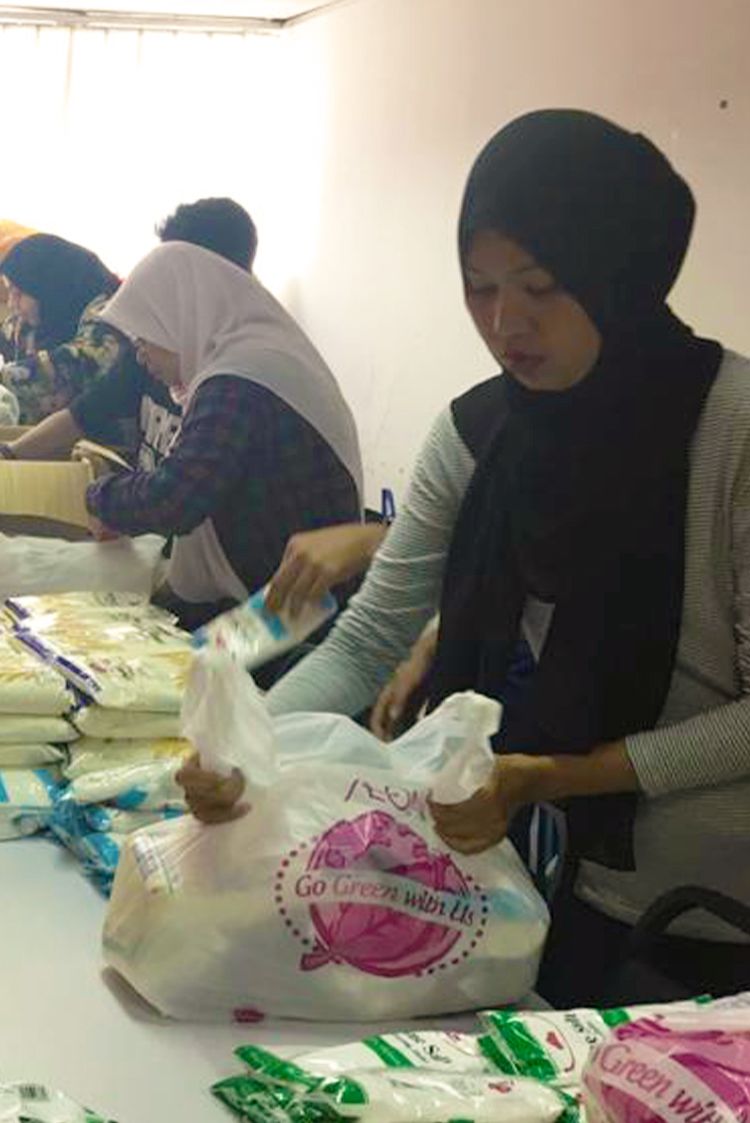 Beyond the harsh reality of making ends meet while they seek resettlement elsewhere, refugees in Malaysia also contend with xenophobia.
In recent years, the Rohingya people, an ethnic minority that has been violently persecuted in Myanmar, has borne the brunt of this discrimination.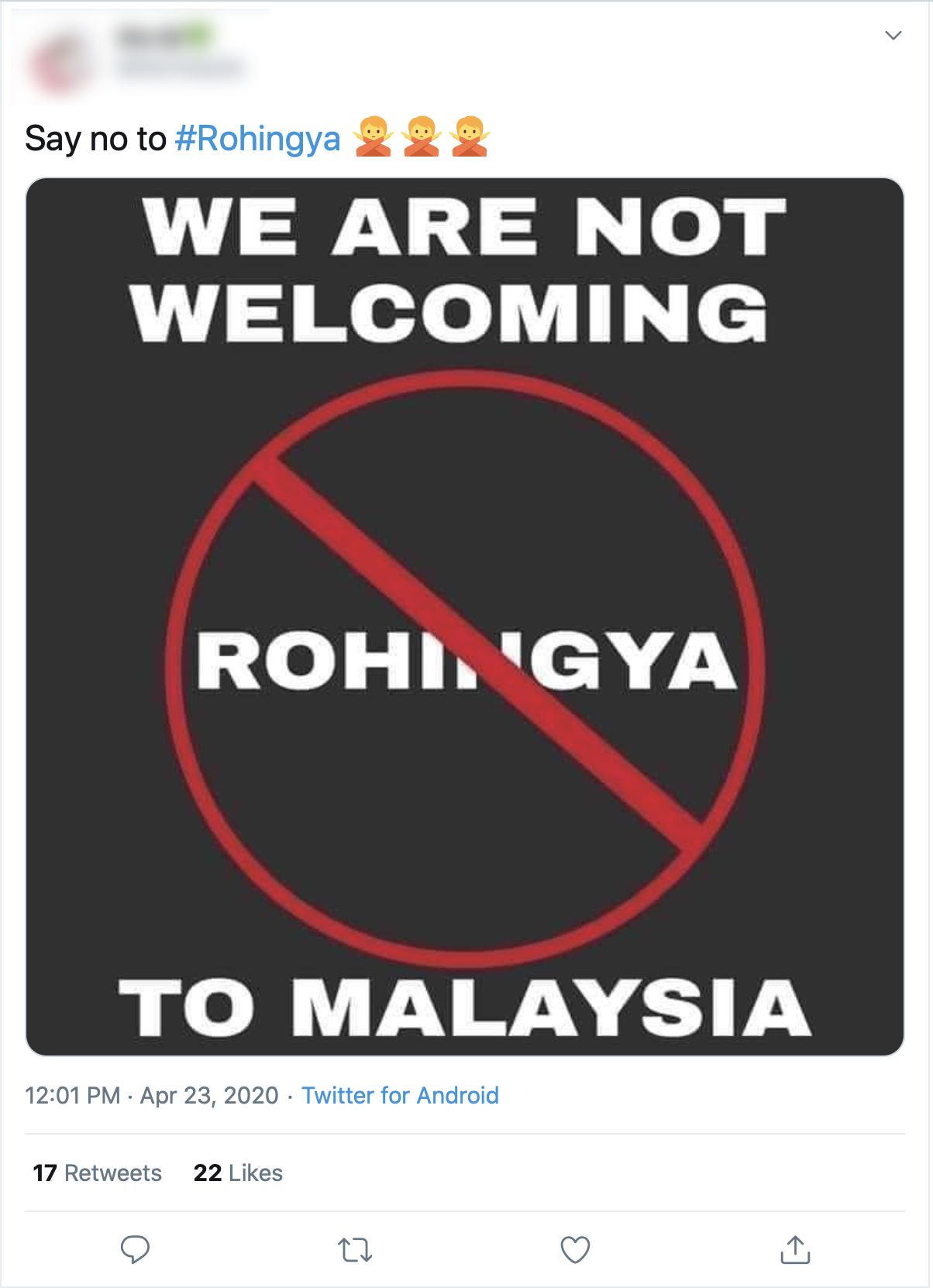 On June 21, a ban was issued in Kuala Lumpur prohibiting refugees from entering a wholesale market. Even those with an official UNHCR refugee card are denied entry.
Amid the discrimination, Malaysians like Nurul are determined to change the criticism to compassion.
Nurul, who is of mixed heritage and has lived in different countries, values the connections, rather than the differences, between cultures...
" I think the gap (in our society) happened because we feel like we're somewhat important and they are not and we feel like we're different, like, oh, you're this and that. And that was a huge deal. But the next part is, yes, we're different and it's okay to be different or even feel different. I like pizza and you like pasta, but it both starts with P and ends with an A. At the end of the day, we're like one single family of humankind."
"I don't really like to call them refugees or immigrants. I'll just call them family. Because when we're family, we help each other out."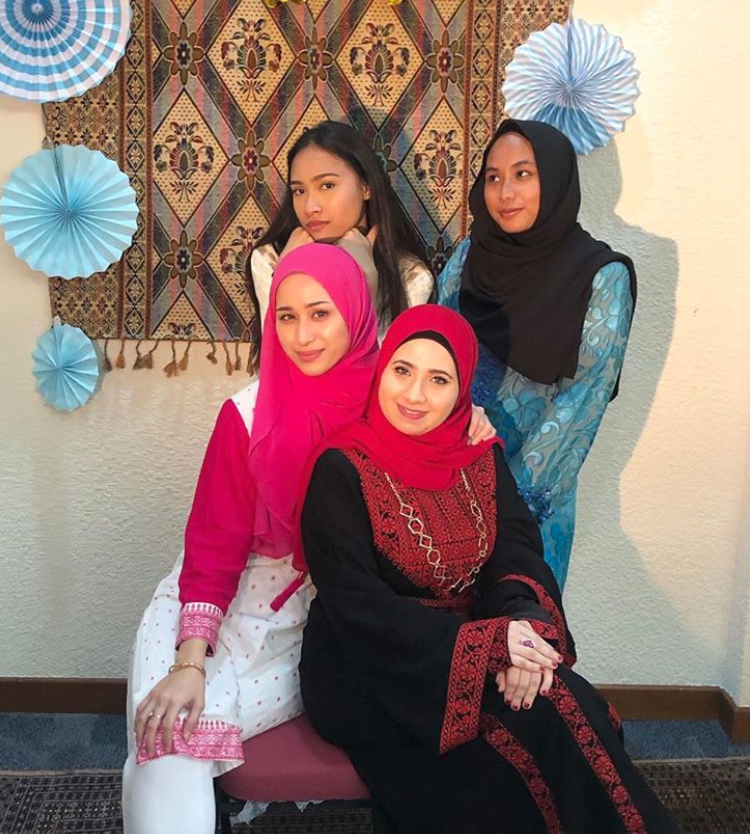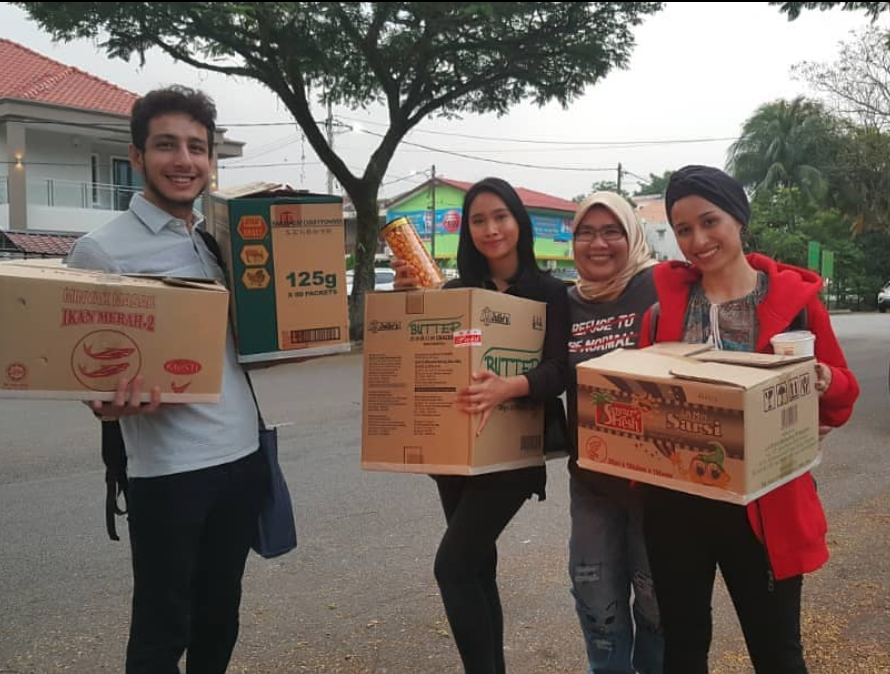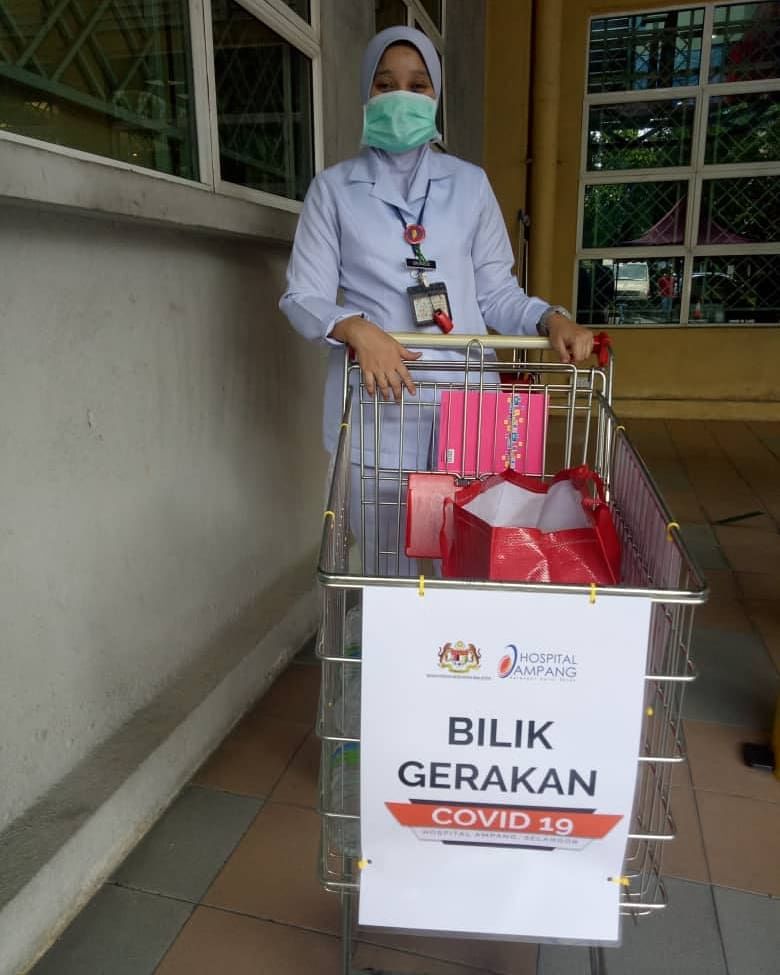 As for the refugees, cooking for Malaysia's medical workers in the COVID-19 pandemic is just the start of the support they hope to show for the country hosting them.
They have since gone on to cook for refugee and Malaysian families who were fasting in the month of Ramadan, and delivered essentials to low-income Malay fishermen and their families.
Moments like these drive Hasan to do more...
"I was very impressed by the responses that I received of refugees wanting to help, even though it was clearly mentioned that they won't earn any income out of it. So I was very touched as well that they don't have much yet they are very keen to give back to the country that hosted them. And that has given me encouragement and motivation to continue this project."
As the network worked hard to support the community, local appreciation and international recognition was being shown to them as well.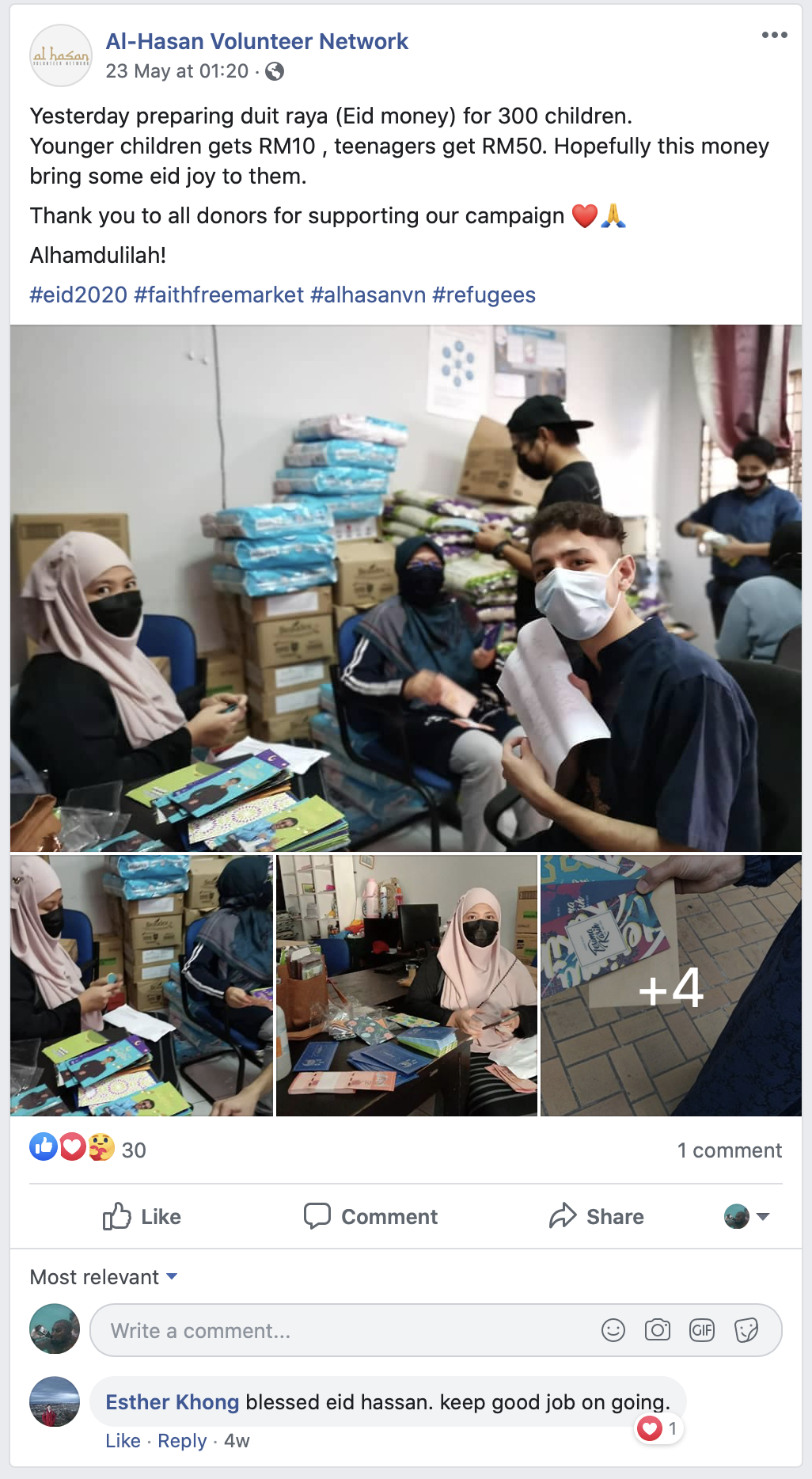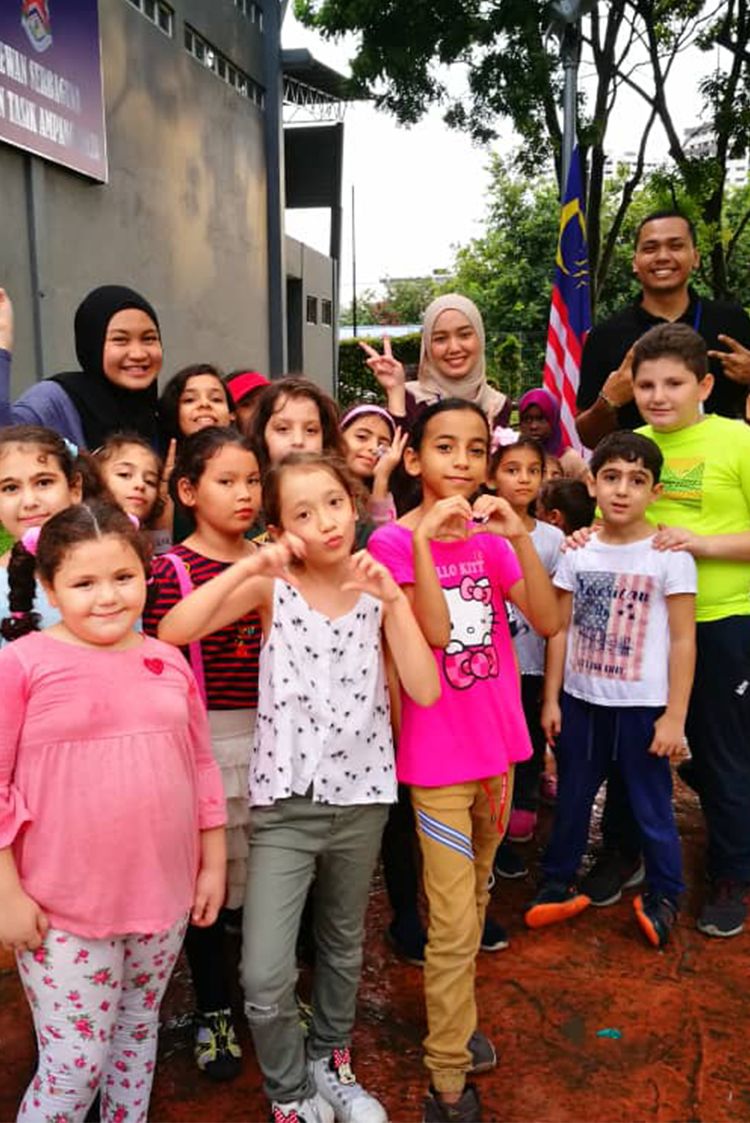 A way forward
As Malaysia begins to recover from the impact of COVID-19, the network is still hard at work, reaching out and helping all members of society in need...
"Al-Hasan Volunteer Network is built out of goodwill. Like, we really just wanted to help people and help people as best as we can, as much as we can. We're really grateful that a lot of people are really supporting us and we really just try and do our best."
It is also working towards livelihood projects that will empower refugees to learn and contribute through their skills and better integrate them in the society. Key to this is overcoming the ever-important work of raising awareness...
"Whenever someone asked me, how can they help refugees? The first thing I always tell is raise awareness. This itself is already something that is so great and so powerful because what we need now is understanding between communities. Because refugees are here and they are looking at Malaysia as a second home for them until they can go back (to their home country). So while waiting, why not provide some sort of bridge and understanding and that can only happen through raising awareness."
"Refugees are part of a society
and can contribute to it."
You can support
Al-Hasan Volunteer Network
by donating, volunteering
or partnering with them.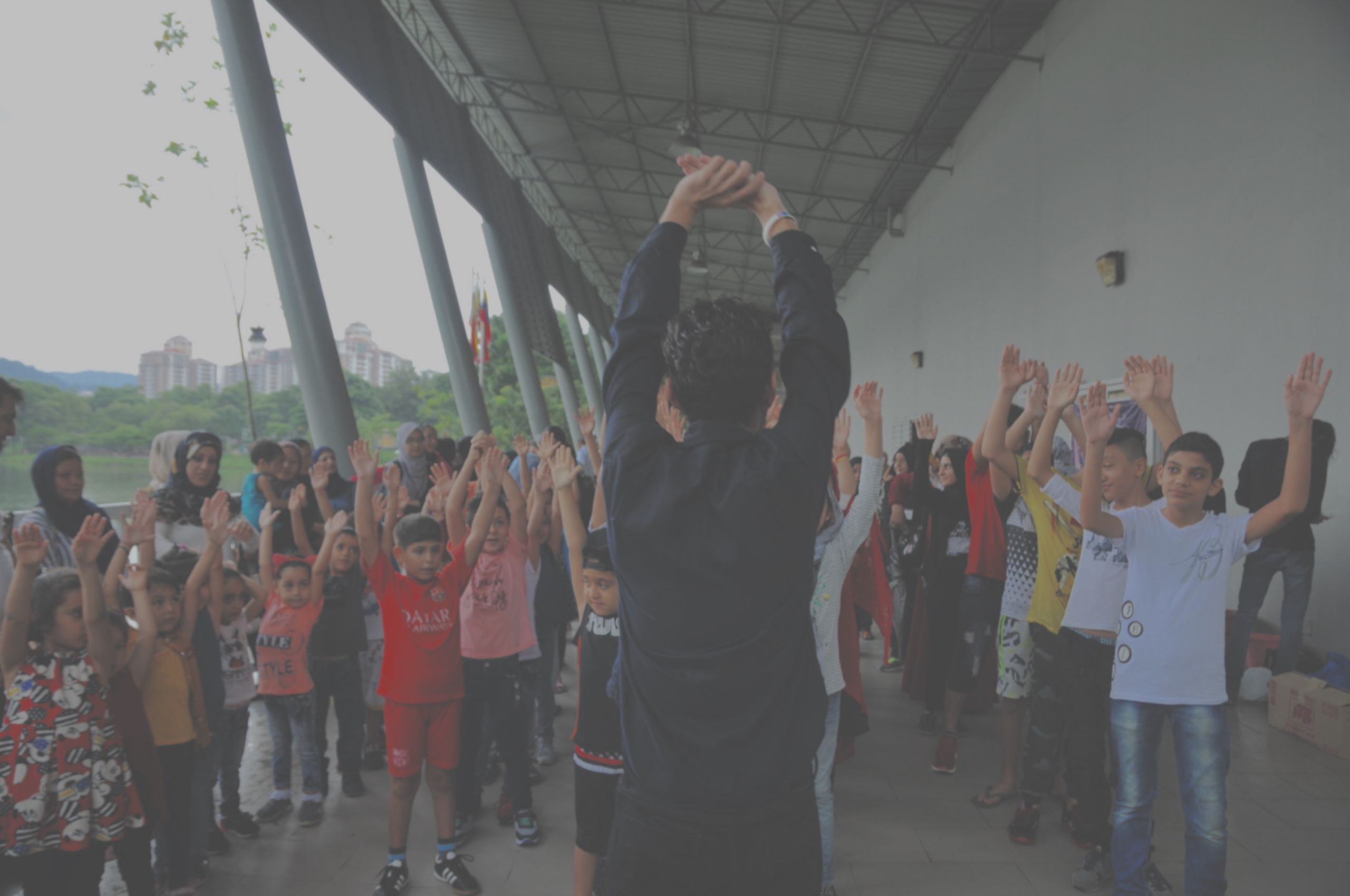 ---

CONTRIBUTORS
Shawn Khoong
Producer, Writer and Content Designer

Chris Annadorai
Executive Producer

Al-Hasan Volunteer Network
Hasan Al-Akraa
Photos