A Day in COVID-19
How much kindness can be achieved in a single day? Around Asia, our community of good show that no gesture is too small to help hope keep pace with case numbers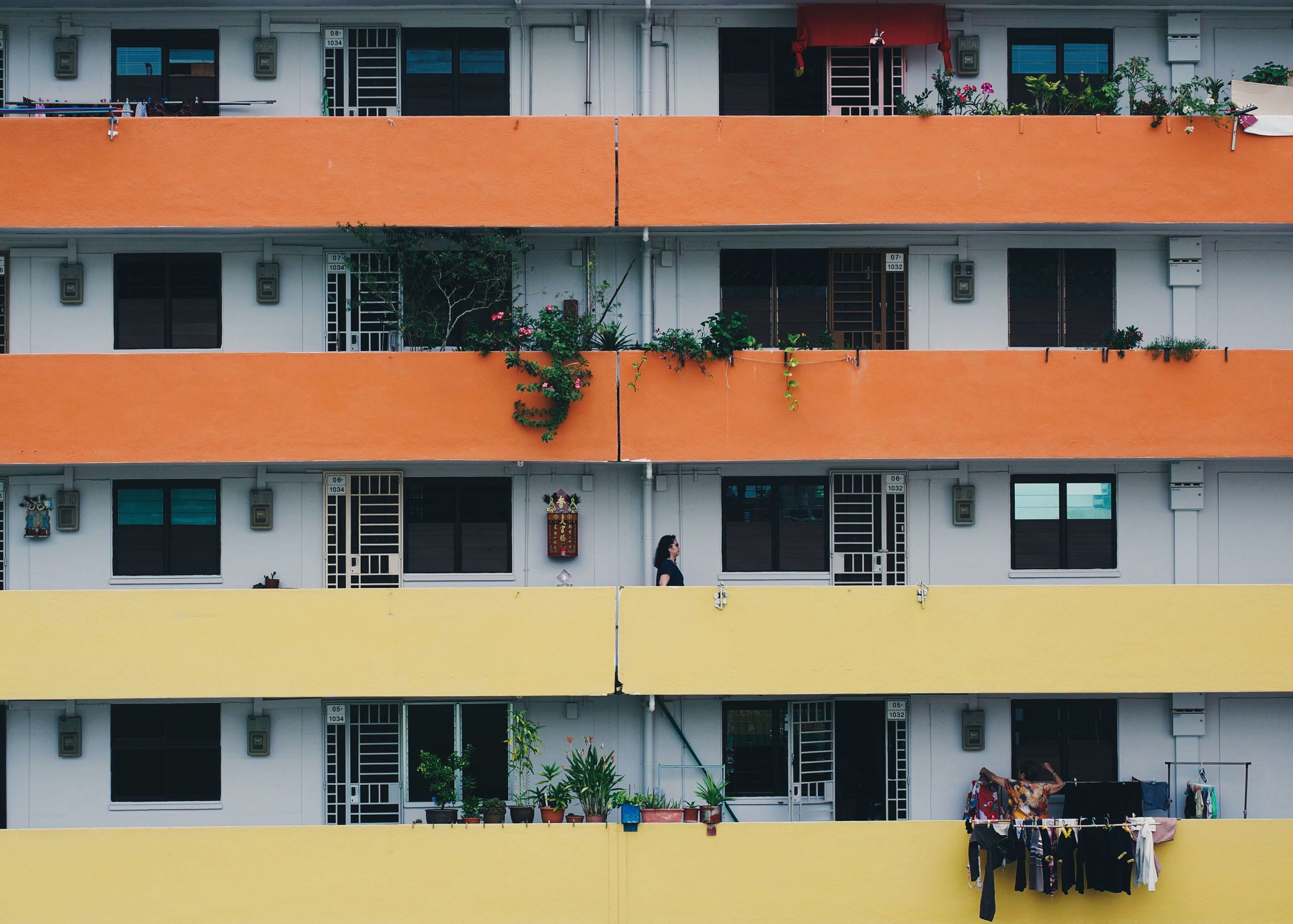 10. 200. 3,000. 40,000. 500,000...
The number of new COVID-19 cases and deaths can be tallied every day, with heartbreaking precision.
Less precise, but no less essential, is keeping track of the goodness in the world that helps all of us keep going, for yet another day.
As COVID-19 spreads around the world to devastating effect, so has grace and kindness. People across Asia are responding to vulnerable communities falling through the cracks in the pandemic's wake: the low-income, refugees, the elderly, migrant workers, indigenous communities, and people struggling with mental health.
Among them are familiar figures Our Better World has told stories of, rising to the occasion with new ways to support their causes.
Tracking every kind gesture is impossible. But here's a snapshot of how much can be done when hearts are in the right place.
Photo by Andrea Ang on Unsplash
8AM, MALAYSIA: A KITCHEN FIRES UP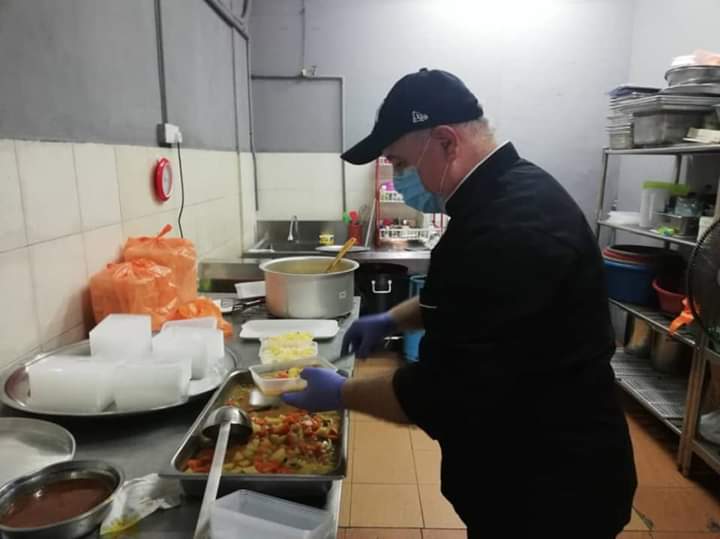 In a simple kitchen, Abu Luai, a chef, is busy preparing chicken mandi, a Middle Eastern classic of smoky spiced goodness — plus an extra treat. "I made a special sweet today, for the frontline workers in the hospital. It's called basbousa. It's from my heart," said Abu Luai, who has been living in Malaysia for eight years.
Abu Luai, who is Palestinian, lived in Syria and operated a restaurant there and also ran pop-up restaurants in the US until the war started. He is one of ten chefs cooking for frontline medical workers at Ampang Hospital — ten chefs who also happen to be refugees.
An initiative by Al-Hasan Volunteer Network and Beyond Borders Malaysia, the goal is to show appreciation for frontline healthcare workers battling the coronavirus.
"We wanted to show that refugees can also contribute during this period, and also show appreciation for the healthcare workers working so hard at this time."

Follow Al-Hasan Volunteer Network on Facebook to see how you can support their work, or make a donation to #KitaJagaSemua, a relief fund for refugees during COVID-19.
Photo courtesy of Al-Hasan Volunteer Network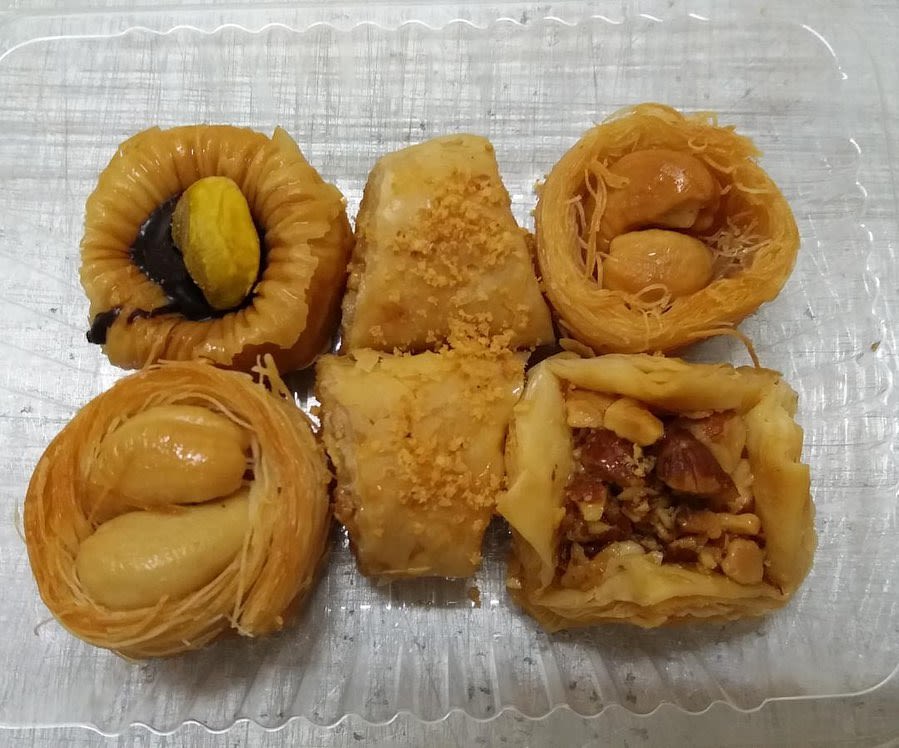 9AM, SINGAPORE: A PACKAGE FOR PROTECTION
As Abu Luai's lovingly-prepared meals are picked up by a volunteer in Malaysia and delivered to the hospital, a similar effort to fill stomachs is taking place in Singapore. 
Delivering free meals to low-income families has always been Free Food for All's (FFFA) mission. But with the spread of COVID-19, the Singapore charity is also adding a special "side" to their meals — a sanitiser kit for families.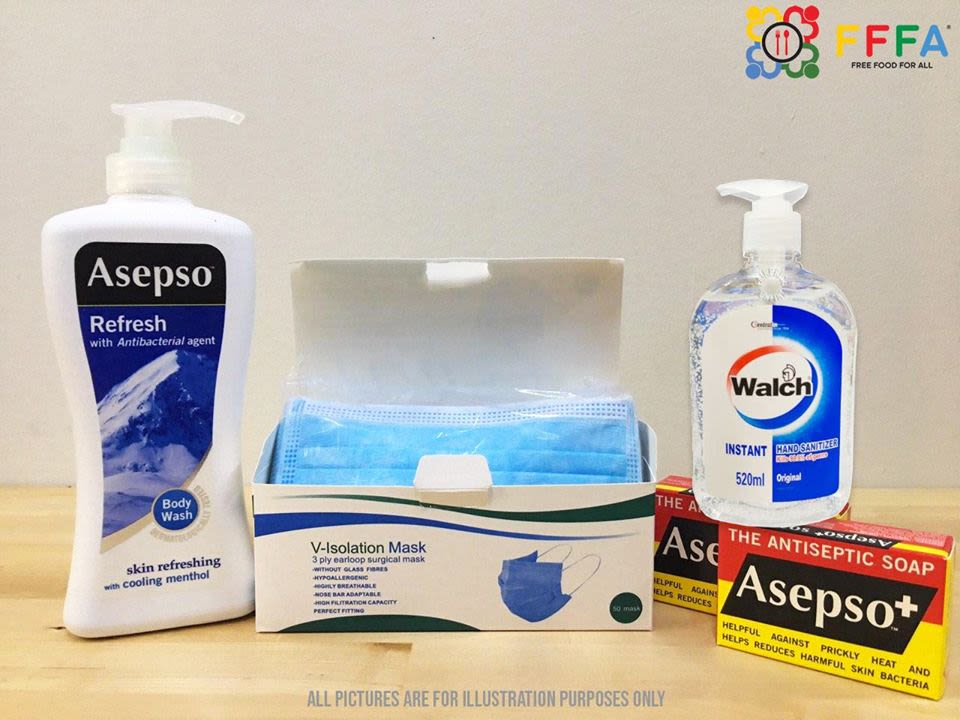 So far, the charity has raised over S$13,000 of its S$25,000 (US$17,400) target. It has given out soap and hand sanitiser to over 100 households as of early April, and fresh shipments of masks will be given out as they arrive.
And it is sticking to its commitment to deliver daily meals to the needy, even as Singaporeans are staying home to curtail spread of the coronavirus. FFFA has received 1,300 applications for meals since end-March, 900 of which are new to the charity, says Nizar.
"We are all in the same boat...whether we are a giver or a receiver, we all have to come together so that we can defeat this virus and come together as one united Singapore as soon as possible."
Want to support Nizar's efforts to feed even more low-income families while offering them more protection? Click below to donate.
Elsewhere in Singapore, Willing Hearts is another charity that's still cooking and delivering food to the underprivileged every day amid the outbreak.
Click through to find out how you can support them.
Photo by Clem Onojeghuo on Unsplash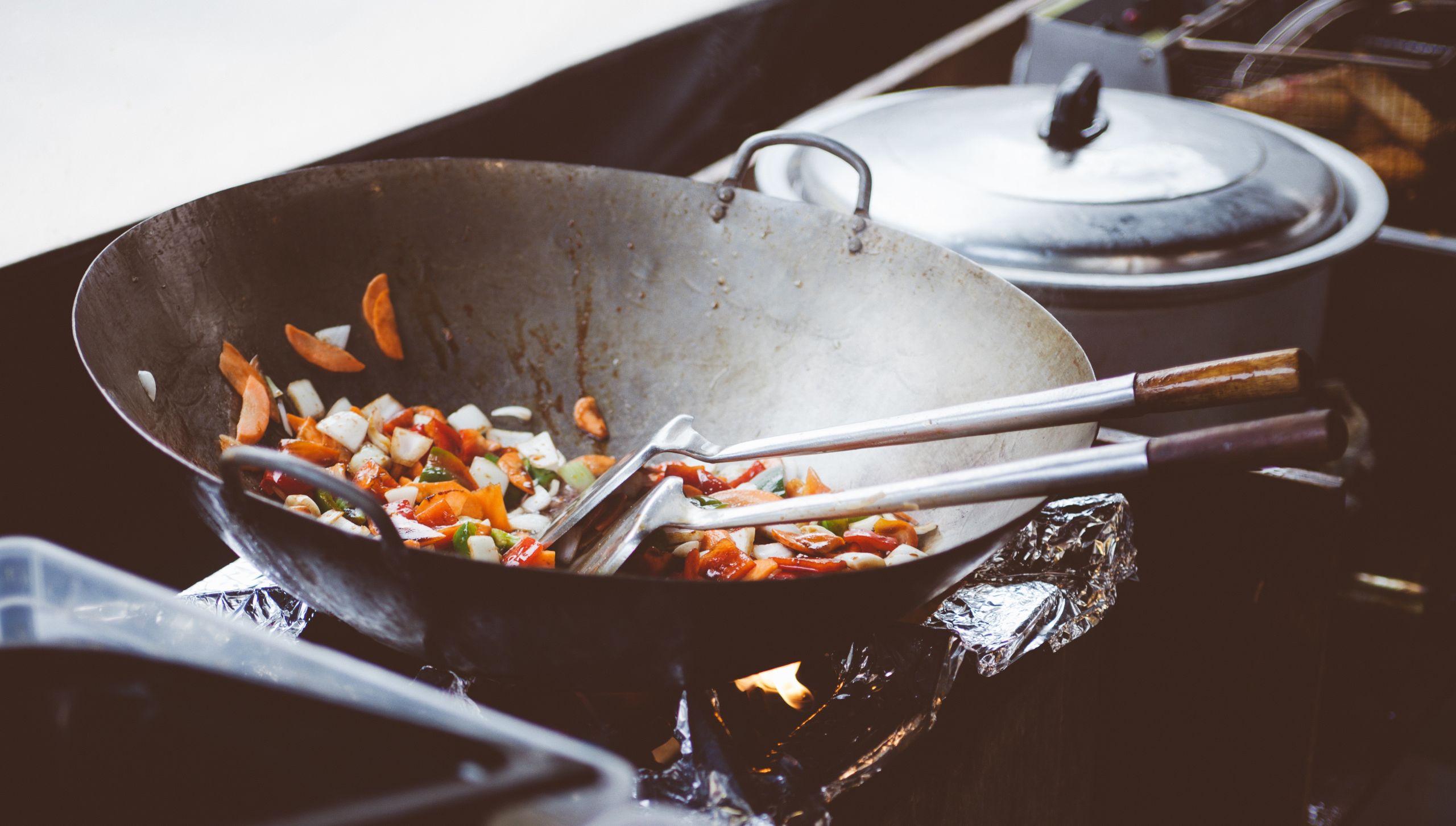 10AM, INDIA: SENDING ART TO LIFT HEARTS
"We wanted to be useful in the way we know how, and we know arts, we know children."
Sriram, founder of non-profit NalandaWay Foundation, shares this as the lockdown in India that started on March 24 entered its 17th day.
With parents and children alike dealing with the stress and anxiety of having to stay home, NalandaWay hit upon the idea of putting together downloadable free Art for Wellbeing kits.
With different kits for five age groups, parents can use the suggested activities to not only keep their children busy and safe indoors, but also follow tips on how to get their children to express and cope with their feelings.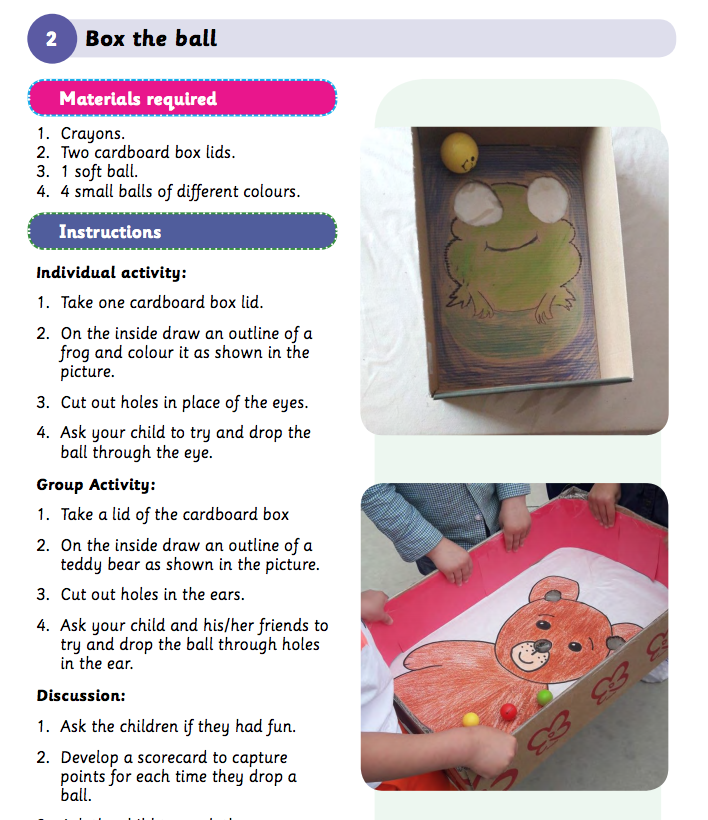 The kits, only in English for now, have been downloaded over 3,400 times as of early April — and they're going international.
Through the Singapore International Foundation's Arts for Good (A4G) programme's network, A4G alumni from elsewhere in Asia were able to reach out to Sriram (himself a programme fellow) to replicate the idea for their home countries. A Vietnamese version is being launched, and a Bahasa Melayu version is in the works.
"Everyone is affected by COVID-19. Working together to translate and redesign it [for other countries], this was a great opportunity, and we want to reach even more people."
Going forward, Sriram hopes to translate the kits into different Indian languages, as well as make it more accessible to those with limited Internet access, such as bite-sized audio versions that can be sent via messaging apps.
Download NalandaWay Foundation's Art for Wellbeing kits. Or get in touch to create your own version for your home country.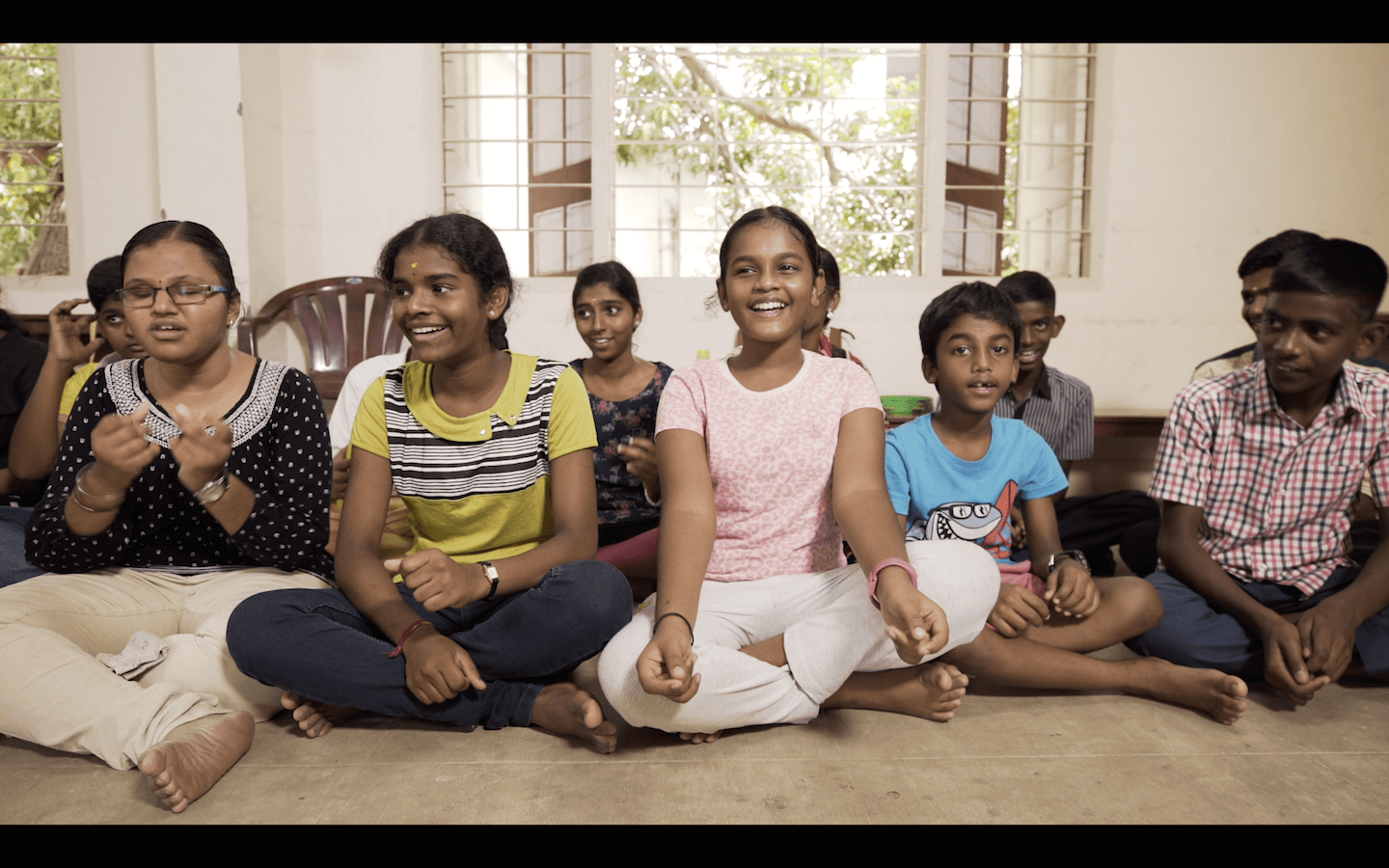 11AM, PHILIPPINES: SHARING IS A SHARED HOPE
A flurry of Instagram posts appear on @braveheartphl, sharing photos of artwork and letters sent to healthcare workers on the frontline.
"You are not alone! We support you in your battle against COVID-19." reads one. "I love you for everything you do. Keep us well." reads another.
Since psychiatrist Melissa Paulita Mariano hit upon the idea of creating a platform for the public to express appreciation for frontliners in the Philippines, posts like these have become a daily note of positivity under the shadow cast by the pandemic.
The simple act of tagging #braveheartph when uploading photos of appreciation notes on social media allows Melissa to consolidate the letters and share with the community at large, creating a sense of solidarity.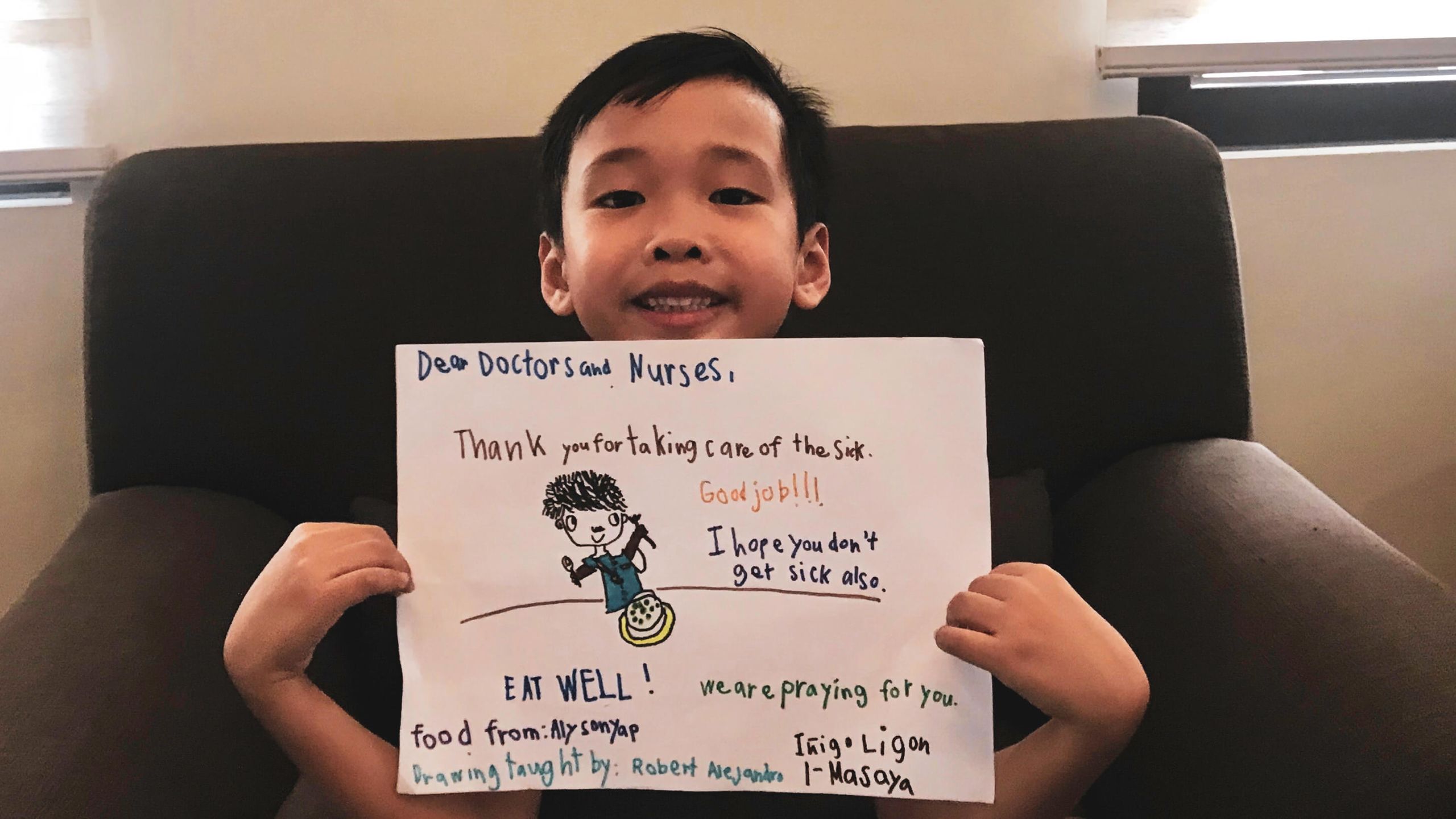 "Why #braveheartph? While searching for inspirational messages for frontliners, I connected with Wally Tham, who launched #braveheartSG. Together, we decided that using a common name would show our countries' united support for our frontliners. We hope that other countries can start their own braveheart movements so that we can beat compassion fatigue."
Check out @braveheartphl's feed and search #braveheartSG on social media to get inspired and start your own Braveheart movement wherever you are.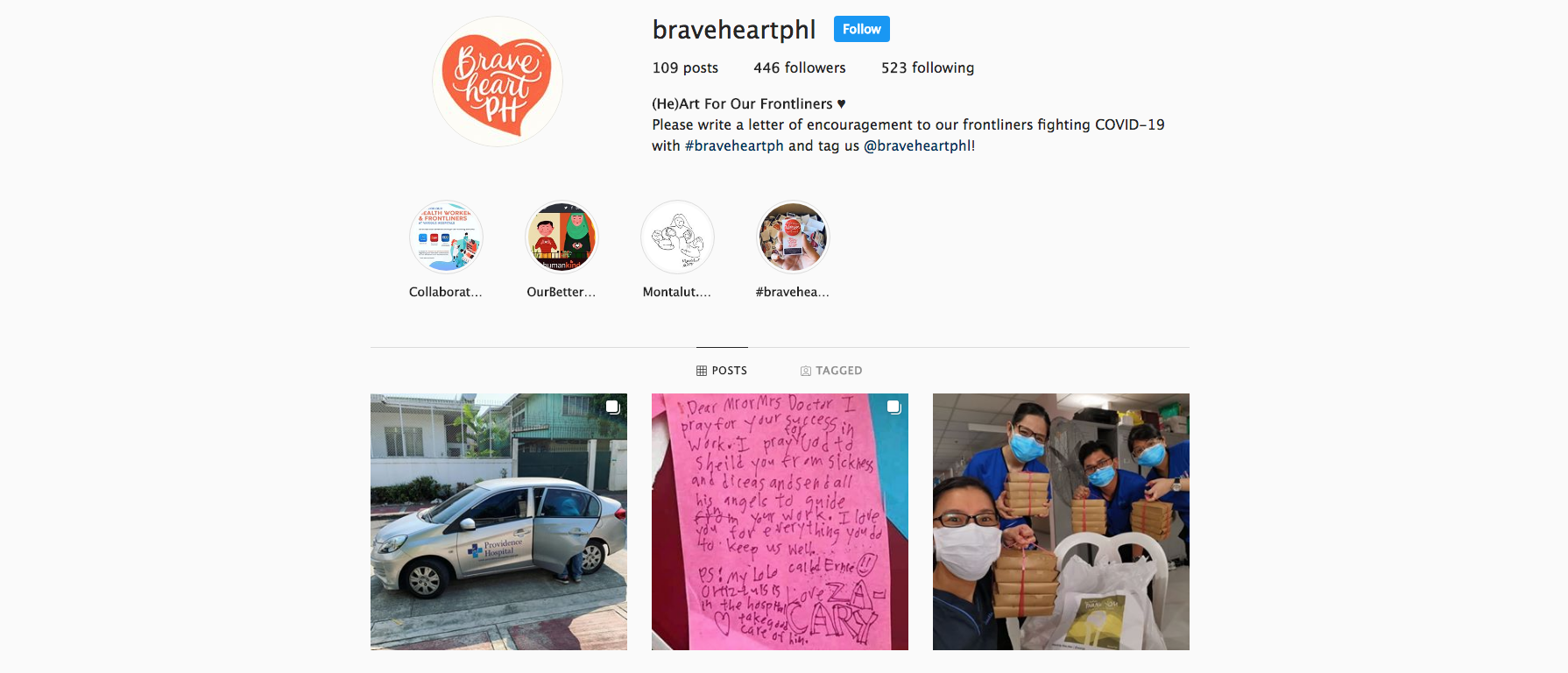 12PM, MALAYSIA: SUPPLIES ON THE WAY
Cartons of eggs, bags of rice, bottles of cooking oil — it's a scene of plenty, but Syaedah of Rohingya Women Development Network (RWDN) knows better.
Each day, she fields countless calls from refugees who are at their wits' end as to how to feed themselves and and keep a roof over their heads amid a lockdown in Malaysia.
"They have no income [because of the lockdown], but still need to pay rental. And they cannot find food. So they call me and ask what to do," says Syaedah, herself a refugee who has been doing sewing work through RWDN.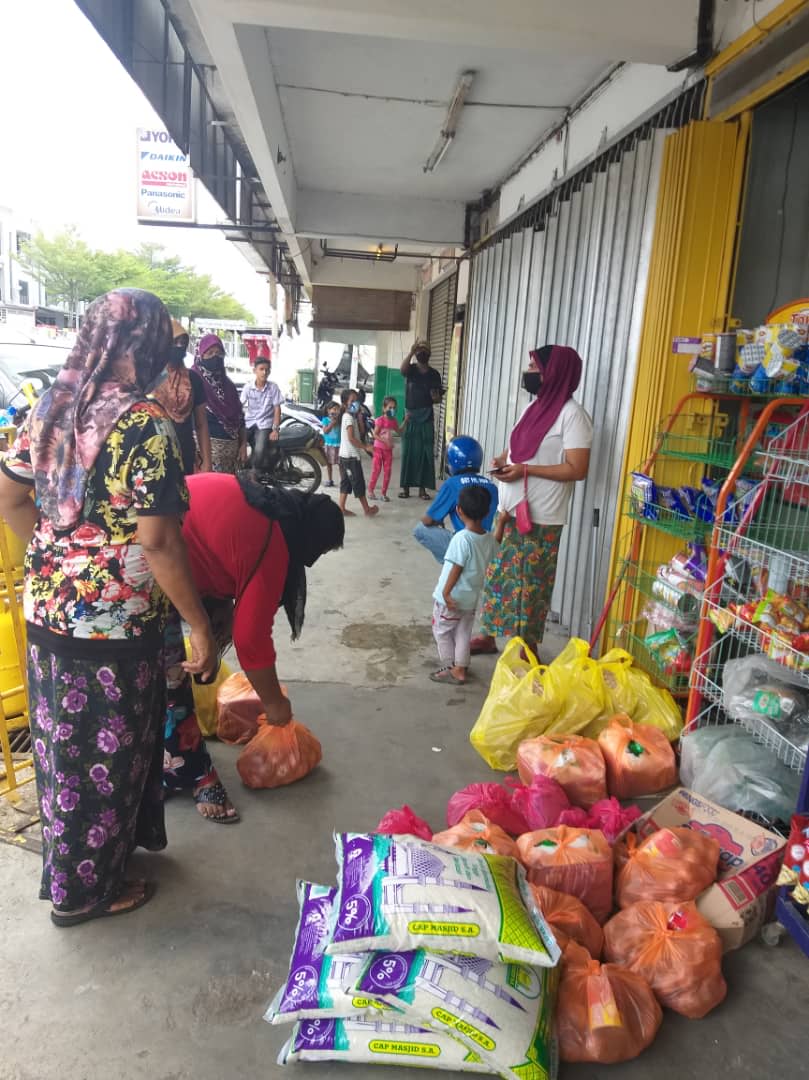 Thankfully, RWDN has been able to secure support from donors and fellow NGOs like Tenaganita to buy and deliver provisions to refugees.
As supplies trickle in, Syaedah tirelessly ensures that they reach the households most in need.
"When I realised I could not buy food, I thought what more the women [in greater need], so I wanted to do something."
Inspired by RWDN's efforts? Support them with a donation or buy their Rohingya Recipe Book, featuring recipes and stories of Rohingya refugee women.
Likewise for Saleh, the calls never stop. Every day, he hears from members of the refugee community who had gotten by on odd jobs, and are now struggling.
"We are also concerned whether they have masks to protect themselves," says Saleh, himself a refugee and founder of Parastoo Theatre, a refugee-led theatre company.
With the help of other NGOs like Refuge for Refugees and individual donors, Parastoo volunteers have been able to deliver provisions like rice, oil, eggs, sugar, flour, onions, potatos and canned tuna to those in need.
Find out what Parastoo is doing to help refugees, and how you can lend a hand.
Photo courtesy of Parastoo Theatre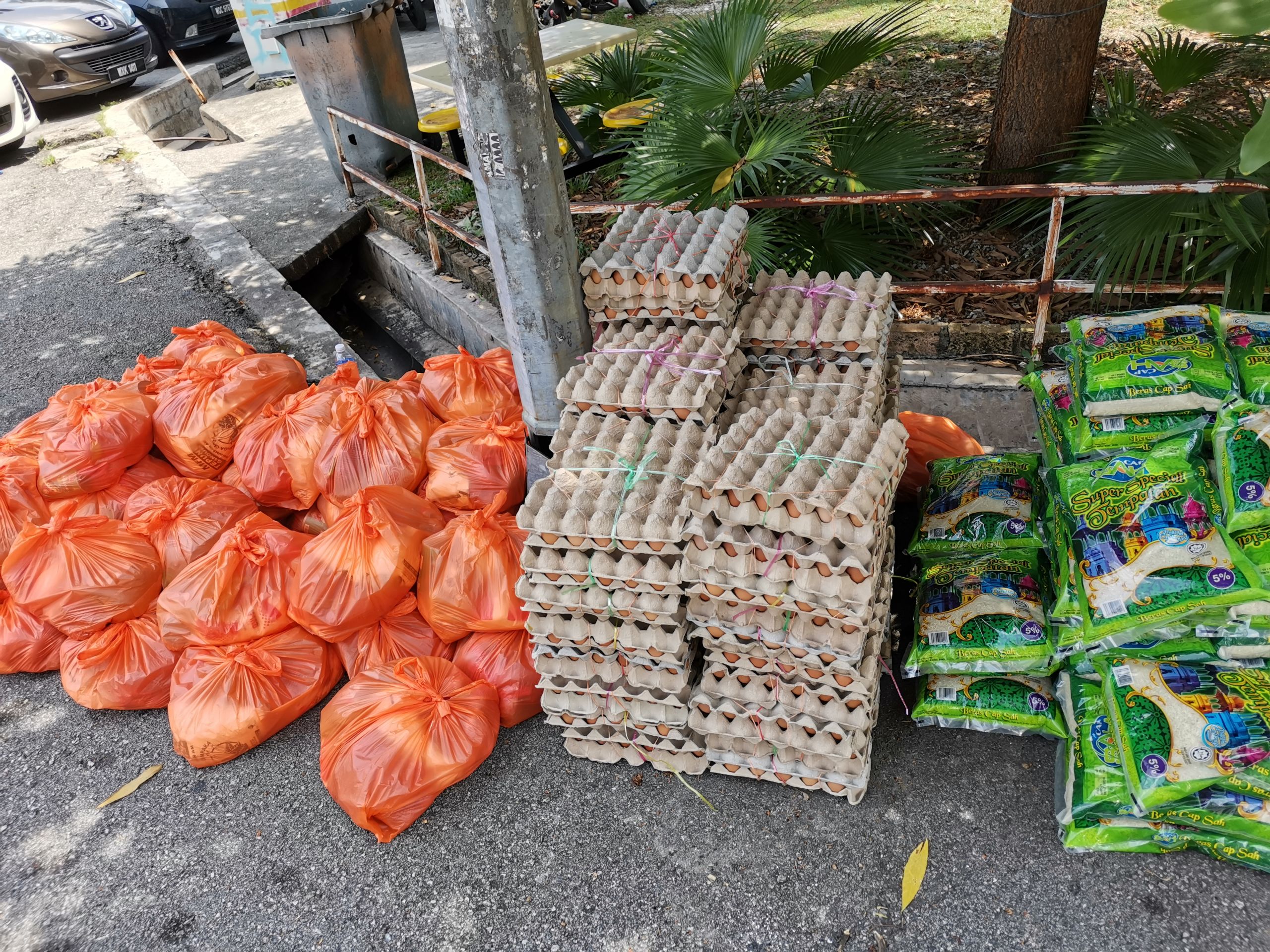 1PM, INDONESIA: SCHOOL'S OUT? NOT QUITE
Sitting in a bedroom, a teenage boy is staring hard at his mobile phone — because school is in session.
Despite having to close its school for safety reasons, Refugee Learning Center (RLC) in Cisarua, Indonesia, has not wavered in its mission to deliver education to the refugee community. Moving quickly once the school had to close, it developed a system for classes to continue online. 
Students are divided into groups to study through video calls. All calls are recorded and shared with students who missed the call, so that they can catch up.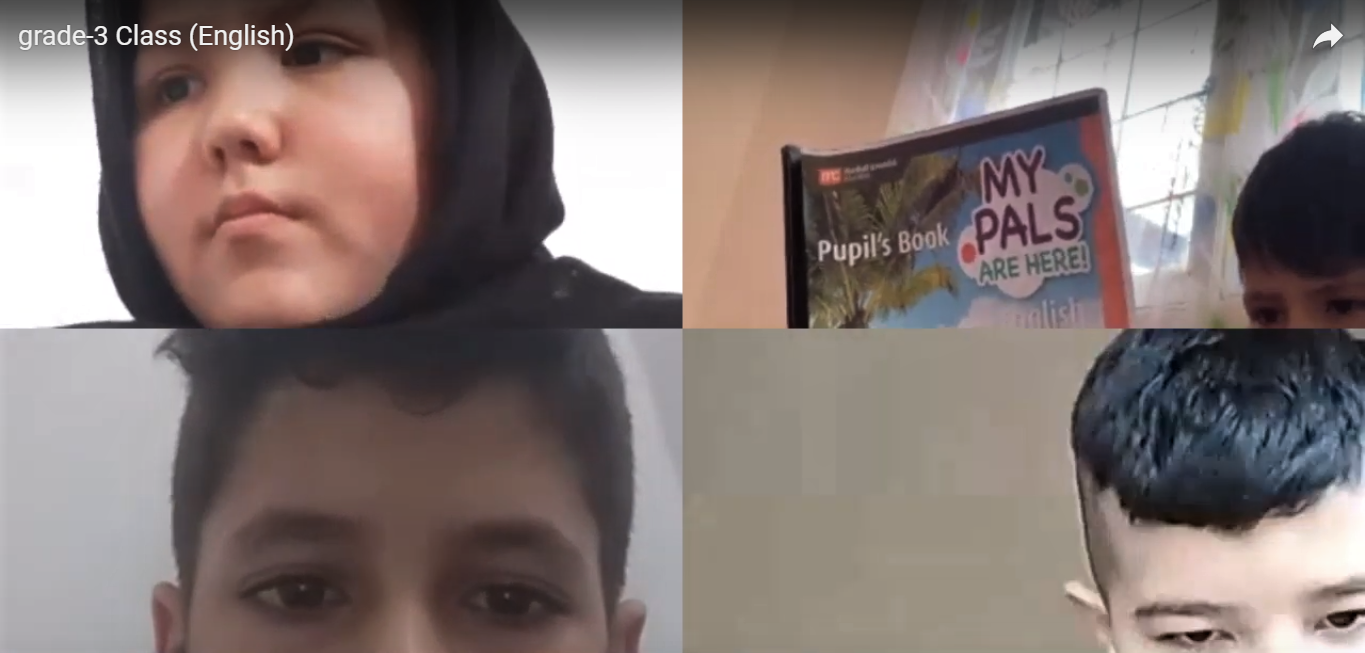 "I think it's good for students that they are engaged with their study and keep them safe from going outside. Parents had also suggested to us that they need activities from RLC so that their children stay busy at home," says Sikandar Ali, RLC's principal. 
Want to help this school for refugees by refugees? Click below to find out more.
Over in Malaysia, a school bus driver pulls up in a neighbourhood in Johor. But instead of chattering children heading home, he drops off bags of neatly packed provisions.
After days of creating a list of vulnerable refugee families, obtaining approvals from Malaysian authorities to order and deliver food, packing the parcels and organising collection points, Cahaya Surya Bakti (CSB) was finally able to start bringing provisions to households on April 3.
The non-profit, which runs three schools for refugees in Johor, is also trying to keep learning alive, by including a study pack of worksheets for children in the provisions.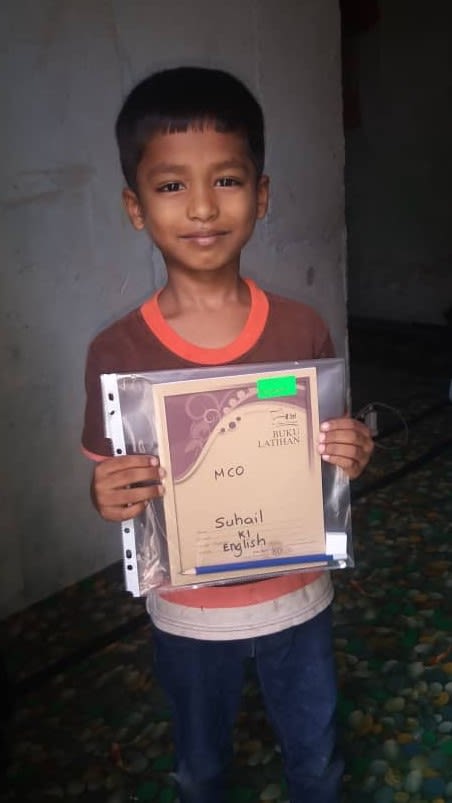 "Refugee children do not have the luxury of access to online learning environments, so we thought this was the most effective way to try and assist them continue with their learning."
Want to support CSB's mission? Click through find out how.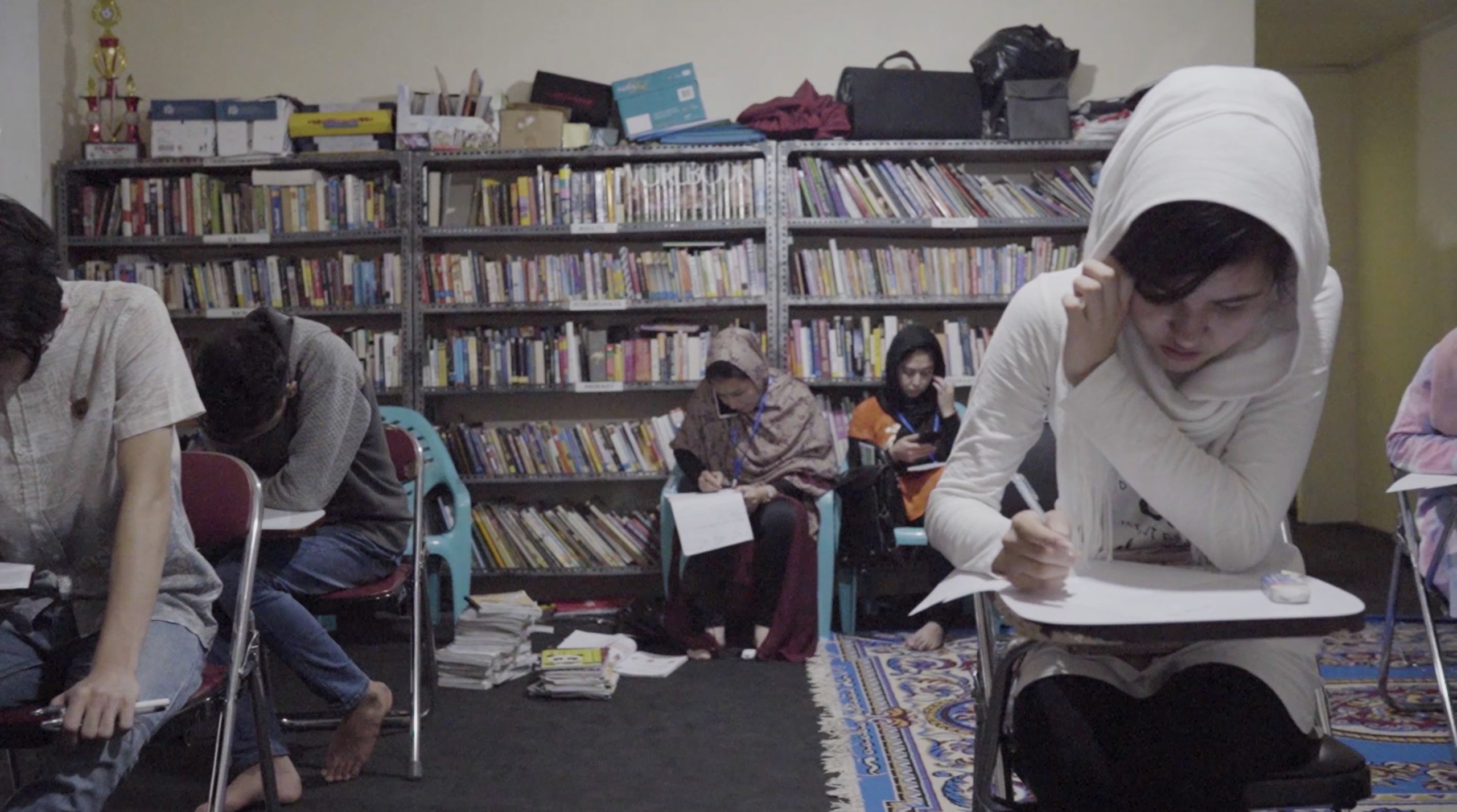 2PM, INDONESIA: PROTECTING PARADISE
In the middle of a clearing surrounded by traditional Sumbanese village houses with their unmissable steeply-rising roofs, an unusual gathering is taking place.
Villagers are standing about six feet apart, while listening to Dempta explain COVID-19's hottest catchphrase: social distancing.
Travel may have trickled to a standstill worldwide due to the pandemic, but Dempta's efforts to spread knowledge about COVID-19 to Sumba's remote villages — all 137 of them — is keeping her busy, despite having closed the resort and hospitality school she heads.
Sumba Hospitality Foundation (SHF), which empowers Sumbanese youth by training and employing them in tourism, closed its school after hearing of Indonesia's first imported case, knowing that Sumba's hospitals would not be able to handle an outbreak.
While SHF has kept its staff on to plan for the resort's future when it re-opens, Dempta has gone on to rally local partners to educate locals on good hygiene practices.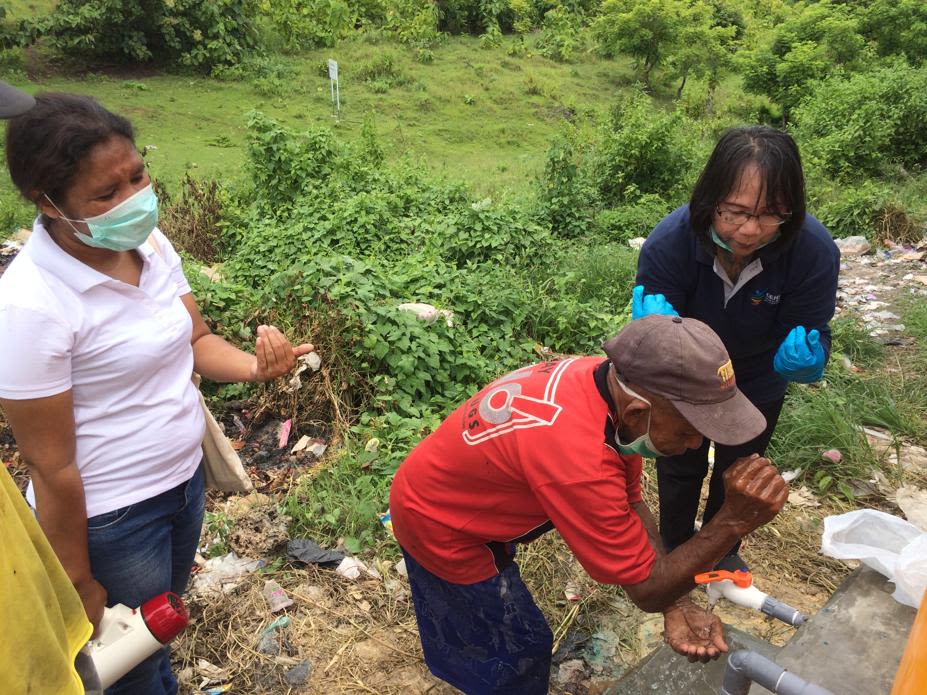 Local seamstresses were roped in to make 5,000 cloth masks to distribute to vulnerable groups such as the elderly and people with health conditions, while funds have been raised to buy more.
Meanwhile, the foundation's staff has helped to make litres of hand sanitiser to be distributed to the local community. 
And businesses have pooled money to buy three large water containers (1,100 litres each) to be placed in front of two of Sumba's most important markets and at its main hospital, together with soap, so that the general public can wash their hands easily. 
"I worry that if a case arrives in Sumba, we will not be ready for it...I want my community to understand that they can do something when they work with each other, by caring and sharing together."
Inspired by Dempta's efforts to create a movement strengthen community resilience in Sumba? Reach out via their social media platforms.
Photo courtesy of Dempta TeteBato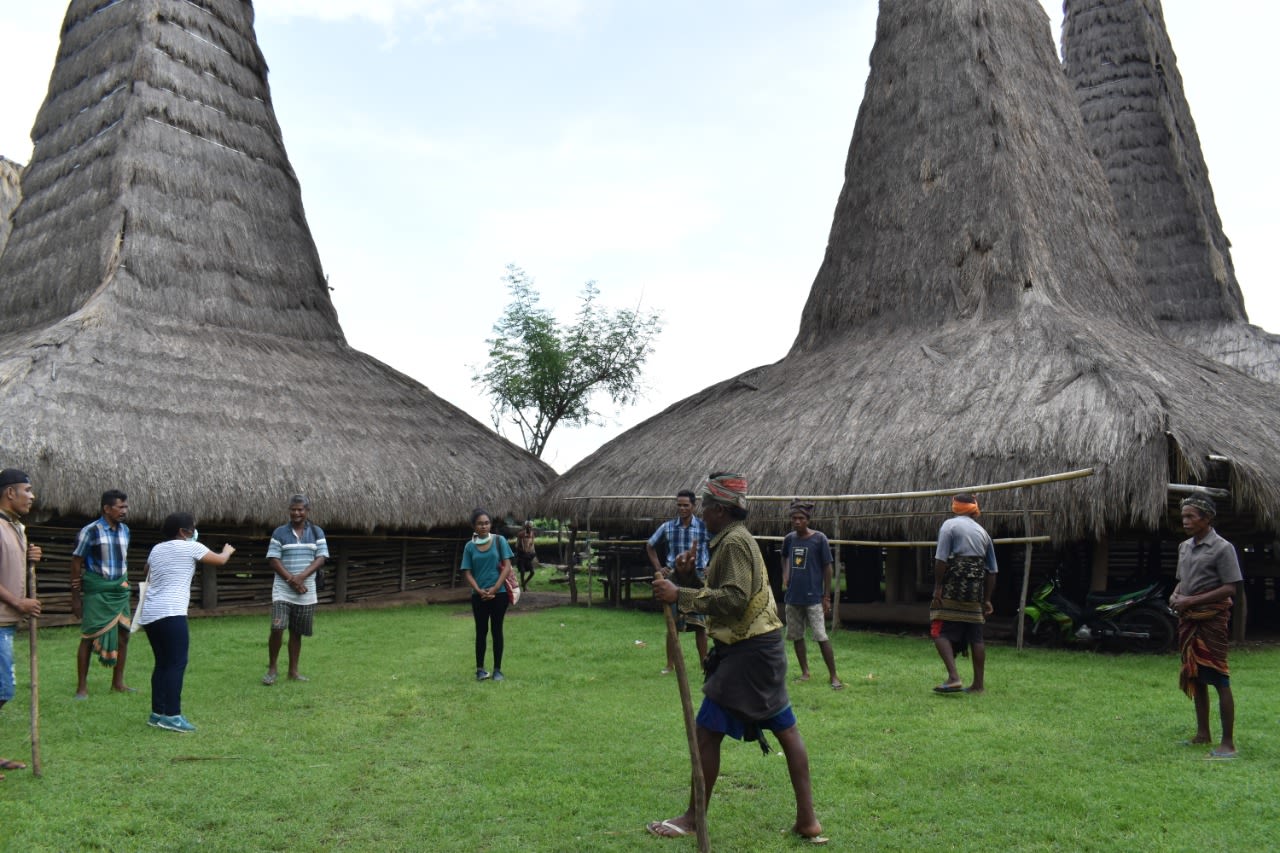 3PM, INDIA: A LIFELINE IN LOCKDOWN
Picking up her phone, Megha calls grocers in Dharavi, a slum settlement in Mumbai, and places orders for increasingly rare necessities: rice, oil, dal and other provisions.
Once done, the craftsmen she works with to create goods for Dharavi Market are informed to collect the provisions, which are then packed and distributed to their families and partners from other workshops in the settlement.
Megha has been doing this since the Indian government abruptly ordered a 21-day lockdown starting March 24 to stem COVID-19's spread. Raising funds online, she has been able to help her craftsmen — many of them migrants from elsewhere in India — shelter safely in place instead of leaving their homes in Dharavi.
The craftsmen, she noted, rarely cooked and stored supplies in their tiny homes, and depended on tiffin takeaways for meals, but this was no longer possible with the lockdown.
With the 200,000 rupees (US$2,650) she raised, Megha has been able to supply about 700 craftsmen and their families with food for 21 days.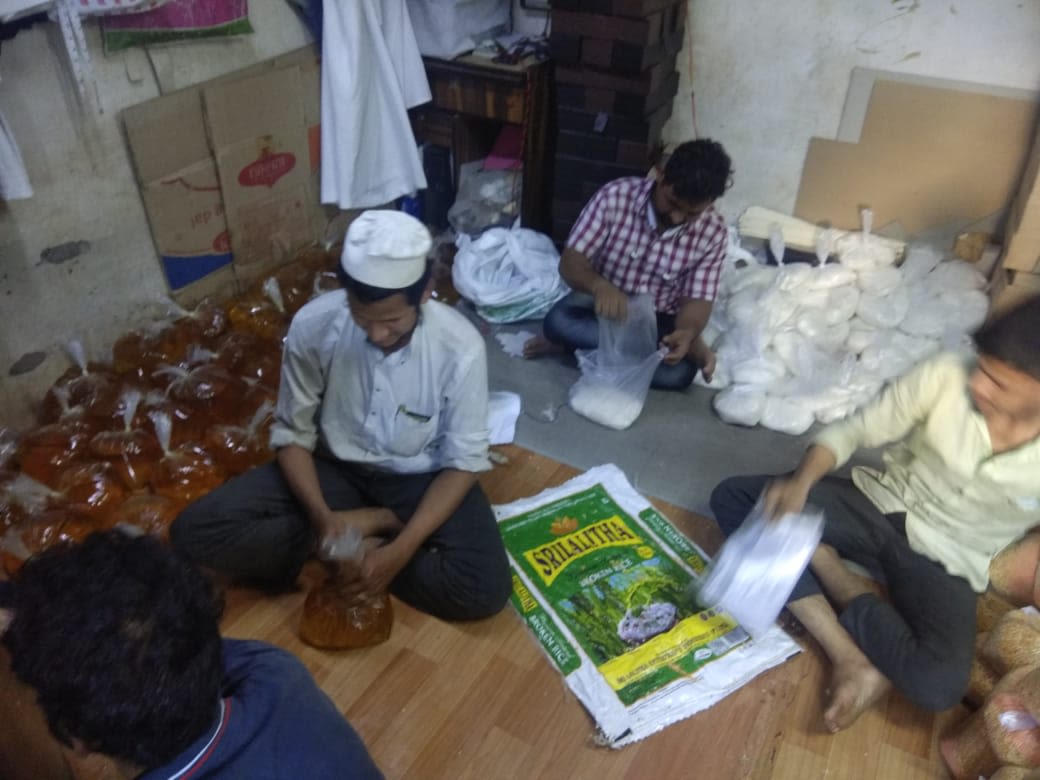 But with Dharavi's estimated population at 500,000 to 1 million, more people will need Megha's help, especially when the lockdown is expected to be extended.
A second fundraiser is on, and Megha is also thinking of ways to generate income for craftsmen, such as by making samples using what materials they have on hand.
"On certain days I feel upset that such a large population has to go through this difficult time in such harsh conditions, but hope that the poor is now given priority when it comes to health, education and housing."
In the meantime, Dharavi Market's craftsmen have also been sharing on life in lockdown.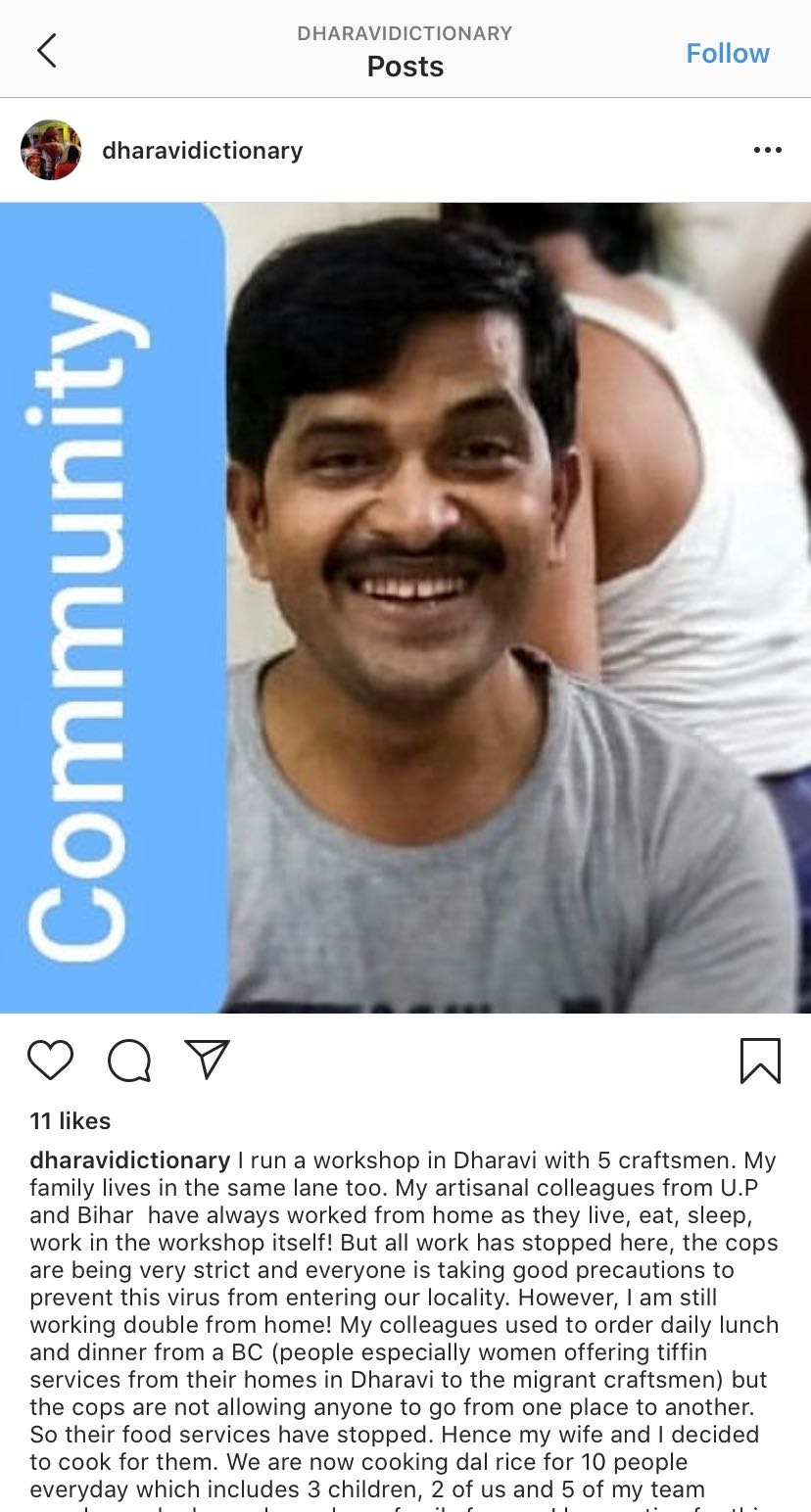 "I run a workshop in Dharavi with five craftsmen...We are now cooking dal rice for 10 people every day: three children, two of us and five of my team members who have always been family for me. I have ration for this week, next week we will see."
Help Dharavi Market extend a lifeline to their craftsmen in lockdown. Click below to donate.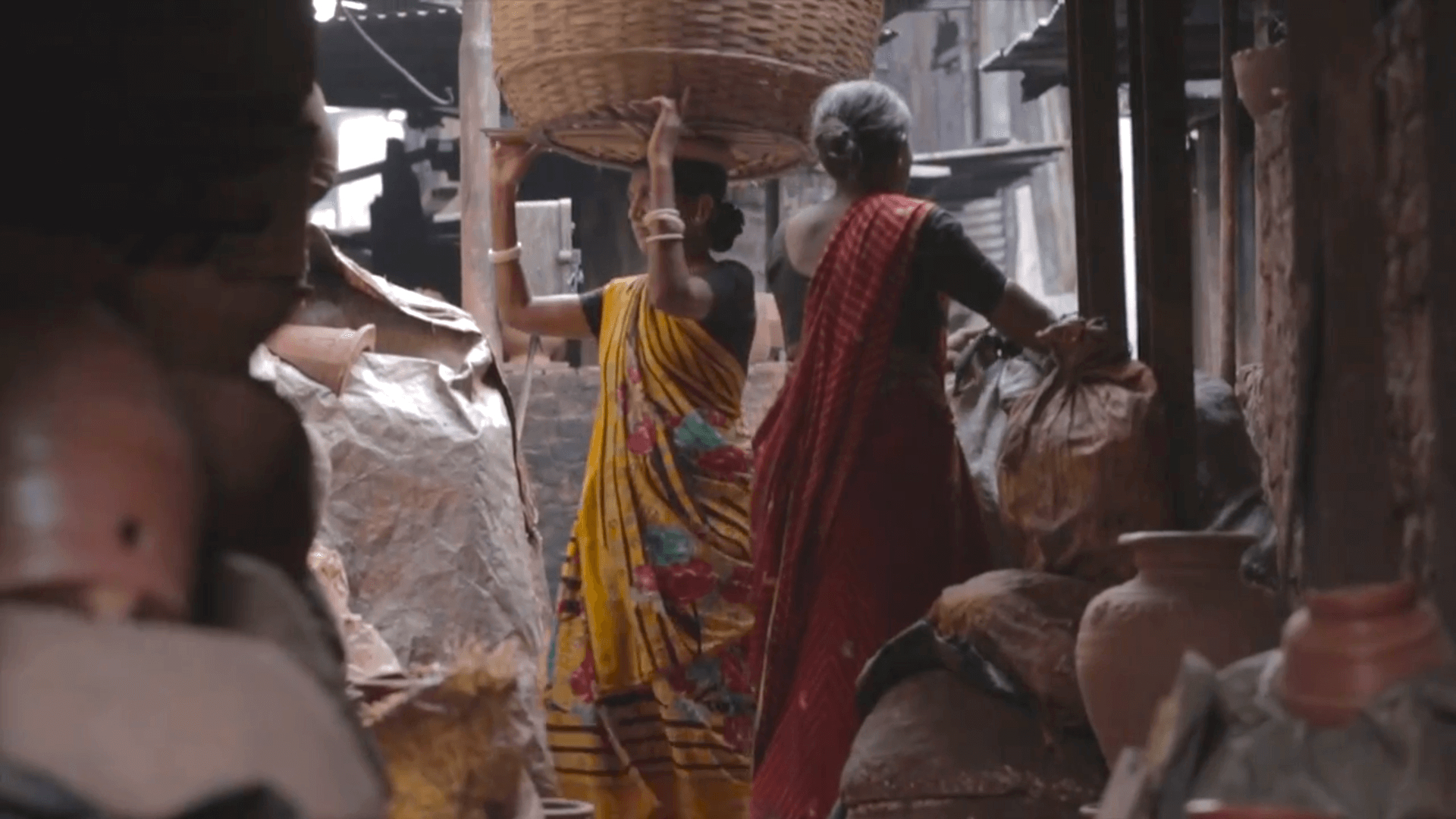 4PM, MALAYSIA: DATA TO MAKE A DIFFERENCE
"Normally, my team would be busy with building homes, but now they're busy calling other NGOs, sharing and collecting data about the Orang Asli community," shares John-Son.
John-Son is the founder and CEO of Epic, which provides community-based housing solutions for Orang Asli villages that organisations and individuals can volunteer for.
Now, Epic has launched Covid-19 Collective for Orang Asli, a platform to consolidate data on Orang Asli communities and track the assistance provided, so that underserved areas can be unearthed.
It will also serve as a crowd-funding platform to fund relief efforts for the communities.
Orang Asli is a collective term for 18 indigenous ethnic groups in Malaysia, who are finding it hard to cope as the pandemic wears on. Many were dependent on daily wage jobs for income, which have dried up.
Living away from large urban areas — some in deeply forested regions accessible only by 4WDs and on foot — has also restricted their access to medical services and necessities.
Faced with increasing calls for assistance from anxious communities, Epic launched a fundraiser on Sedunia.
"As we were doing that, we saw other NGOs doing the same for the communities they have relationships with. There are officially 853 [Orang Asli] villages, but no one is tracking who is working on which villages, and which ones require help," notes John-Son.
Working with JAKOA, the Malaysian government agency overseeing Orang Asli affairs, Epic sees Covid-19 Collective as a chance to build a stronger foundation for supporting overlooked communities.
Good data will serve NGOs well as efforts shift from relief to recovery — helping affected Orang Asli children return to school or provide job-matching for adults. "If this works, this is something that would help other groups, whether it's refugees, or the homeless," adds John-Son.
"It can be seen as a silver lining...even though many of us worked in the same area, we're not always on the same page. Now the government is asking for help. Hopefully we come together and get the full picture of where the needs are."
Support Covid-19 Collective for Orang Asli. Click below to find out how to you can donate, or share data.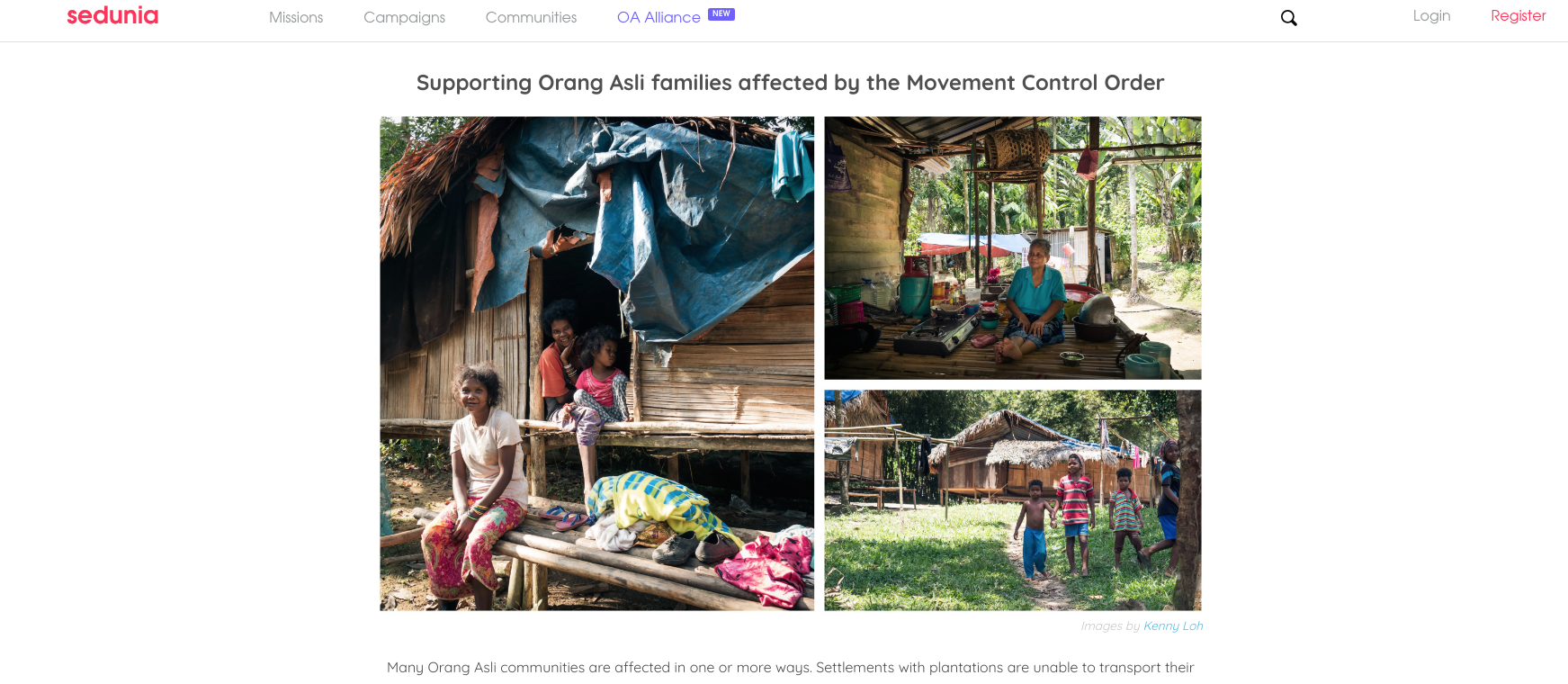 5PM, SINGAPORE: SING ALONG WHEREVER YOU ARE
On the screen of a mobile phone, a video of a band playing classic hits plays, with the band members livening the mood with small talk and jokes.
It's not quite the same as being in a room filled with people singing and dancing together. But for people with dementia who depend on social activity to keep their condition from deteriorating, every bit counts.
Aware of how its popular Memories Cafe sessions are lifelines of respite for people with dementia and their caregivers, Alzheimer's Disease Association Singapore (ADA) has been streaming sessions live weekly, even as it has had to cancel the events due to the pandemic.
It has also been posting exercise videos to help elderly stay active despite being largely confined at home, in keeping with social distancing measures in Singapore.
The videos are in VR360, which encourages viewers to interact with what they are watching.
Sing along with your loved ones by catching Memories Cafe on ADA's YouTube channel, and subscribe to stay updated on new sessions.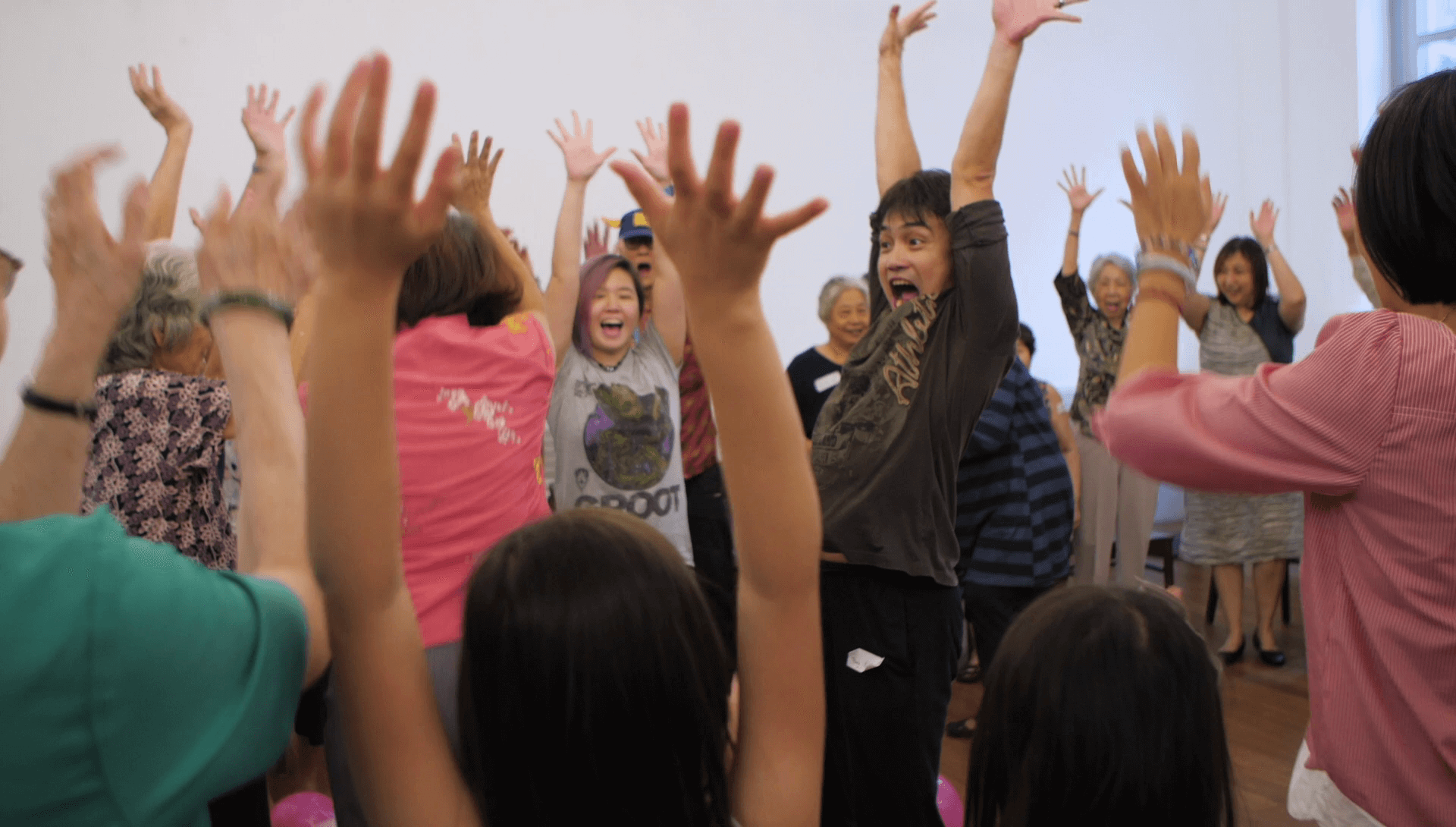 6PM, SINGAPORE: HELP FOR WORKERS FROM AFAR
For migrant worker advocates like Yinzhou of Citizen Adventures or Sazzad of SDI Academy, COVID-19 meant a halt in their usual activities as Singapore moved into social distancing, shutting down workplaces and mass activities.
But they're busier than ever, lending a hand to low-wage migrant workers, many of whom were not prepared when workplaces closed, and some dormitories were closed off as isolation zones to contain outbreaks.
Since the outbreak began affecting migrant workers, Sazzad and Yinzhou have been raising funds and delivering care packs of groceries, masks and hand sanitisers to migrant worker dormitories in lockdown.
As the situation evolves, they have also formed partnerships with other migrant worker groups to coordinate efforts and resources.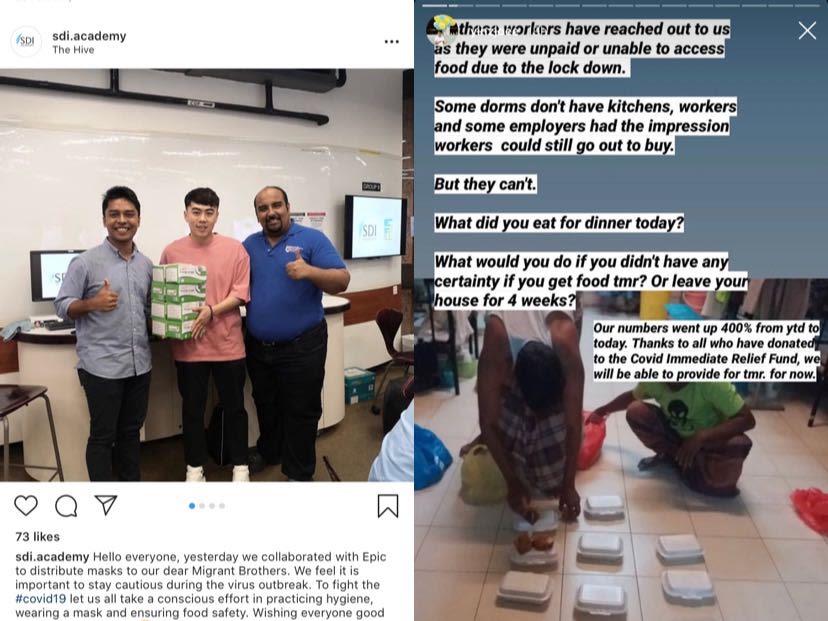 Provide care packages for migrant workers by making a donation, or volunteer to deliver provisions to those in need.
Click below to visit SDI's donation page.
Find out more about the Covid Migrant Support Coalition that Citizen Adventures is part of, and see how you can help.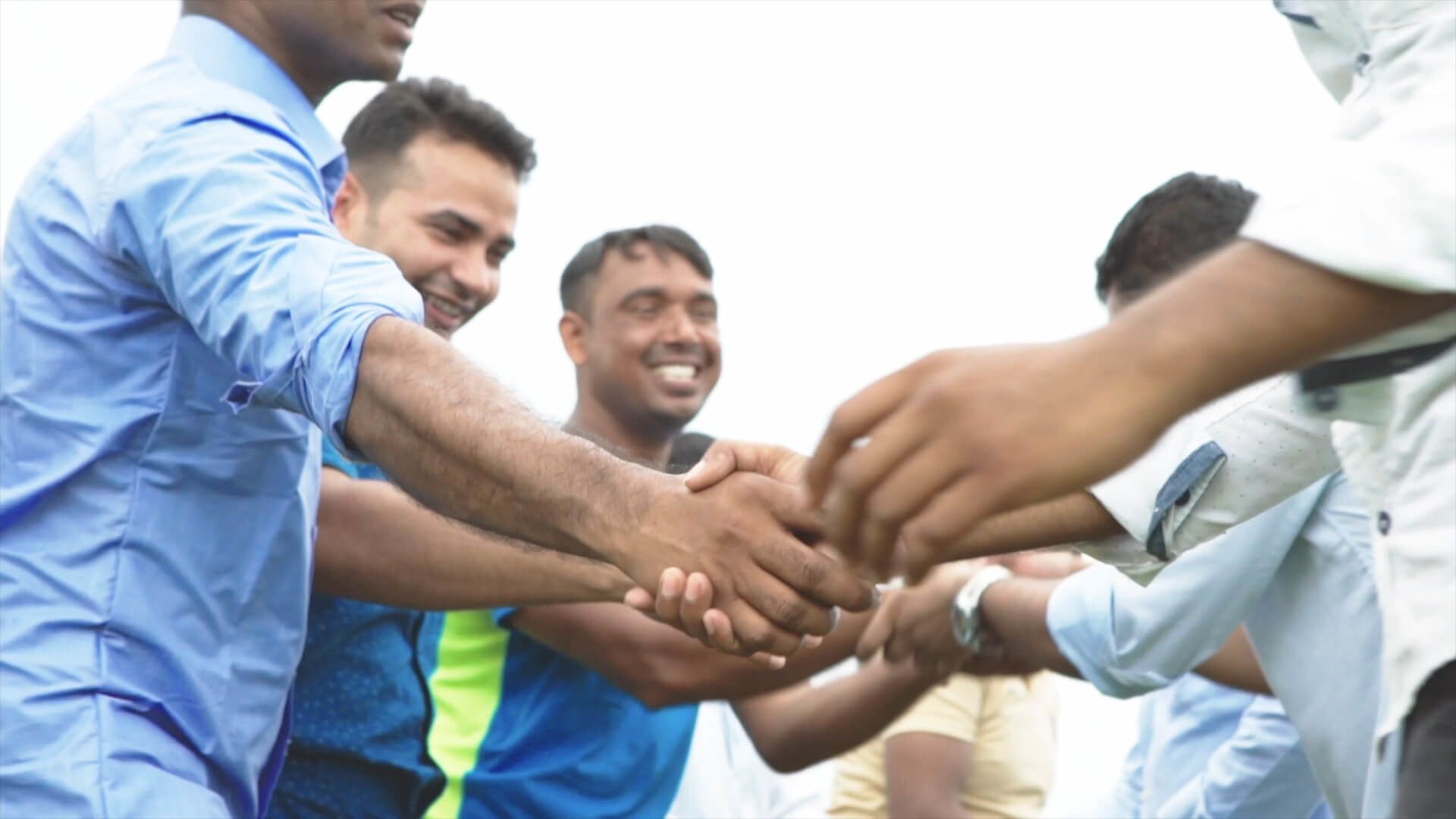 7PM, SINGAPORE: HEALING THE CRACKS
The doctor isn't in? No problem. For another day anyway. 
Despite a shortage in medical volunteers at its clinics due to the COVID-19 outbreak, HealthServe has found a way to keep serving the low-wage migrant workers who desperately need the affordable medical services the non-profit provides. 
It now holds medical consultations via video calls with its medical volunteers, supported by assistants in the clinic who continue to help dispense medication. 
With 90 per cent of its volunteers down, HealthServe has had to get creative in a time where migrant workers are among the vulnerable groups being hit hard by the pandemic.
Its telehealth service is supported by a Migrant Health Relief Fund launched in response to the outbreak.
The fund is also used to help migrant workers serving quarantine orders or leave of absences and those who have tested positive for COVID-19 and need additional care after recovering. And it is used to run tele-counselling services for migrant workers who may be dealing with anxiety and fear during this time. 
While HealthServe has stopped collecting donations for the Migrant Health Relief Fund due to overwhelming response, it is still collecting donations for general needs.
Donate to HealthServe to help them stay ahead of migrant workers' needs. Click below to find out more.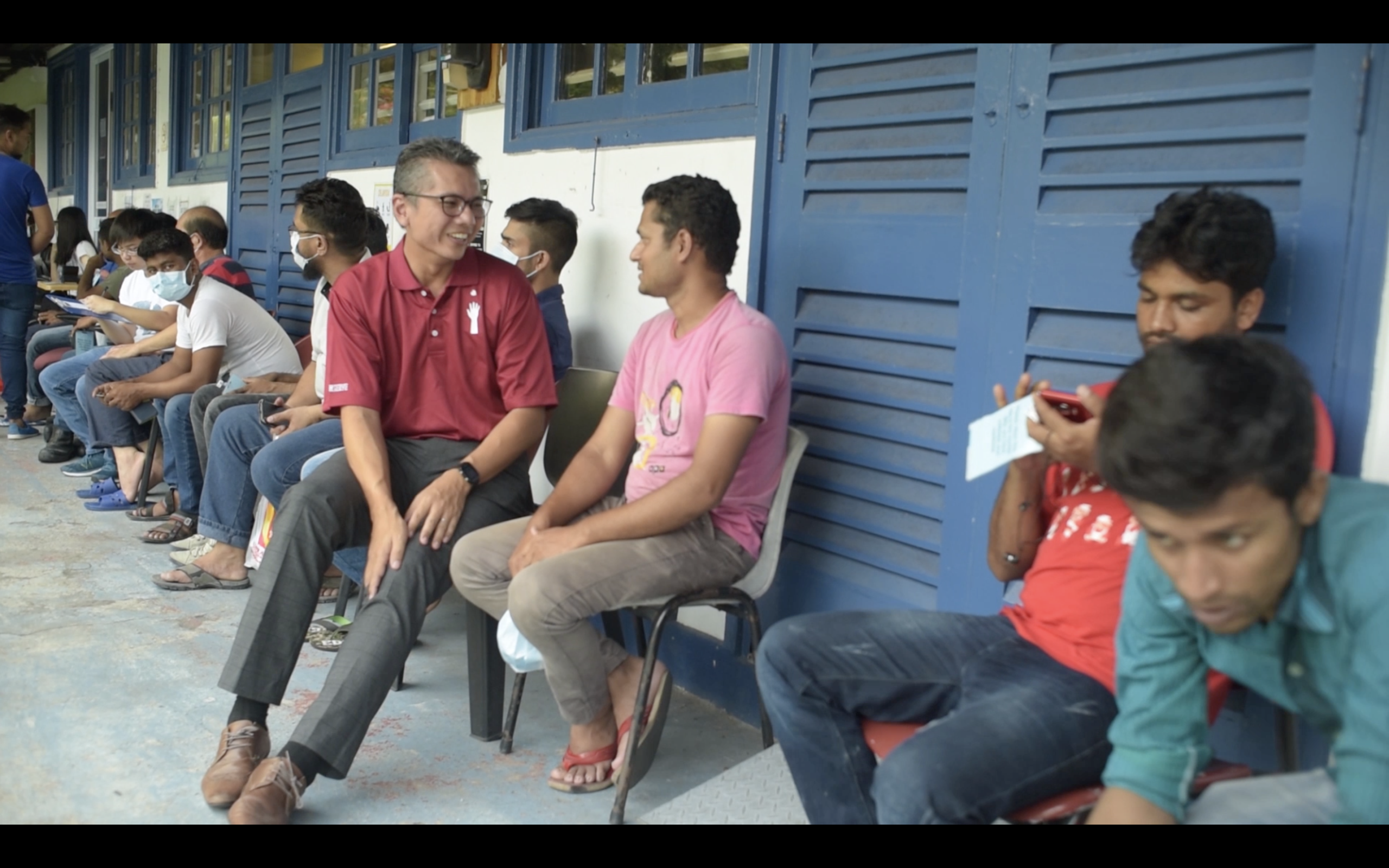 8PM, SINGAPORE: A MOMENT OF RESPITE
At a click of a mouse, the screen fills with faces — faces of people ready to take a moment amid the anxious climate created by COVID-19.
It's the latest session of Zoom Into Hush@Community, organised by Hush TeaBar.
Seeing the growing fear and uncertainty over the pandemic, Hush, which champions mental wellness and social inclusion, decided to host free sessions online, where participants practice silence, self-care, empathy and inclusion together, guided by Hush's deaf and hearing partners.
Noting that people were struggling to adjust to social distancing, Hush Lead Partner Edwin Ng said the initiative is to "support people in physical distancing but with social connection".
Participants can join a one-time introductory session held every fortnight on Thursdays, or join a four-part session held every Wednesday to practice resilience.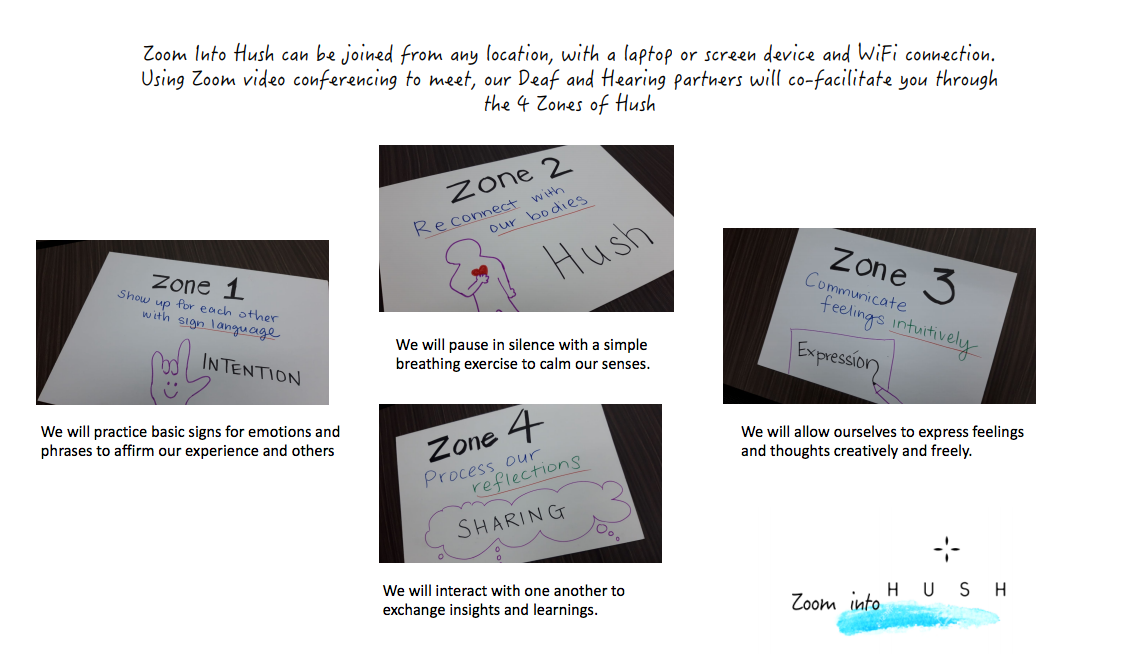 The sessions will be held for six months, and has already been piloted with Hush's community.
"It has helped [with feelings of isolation] because we were sharing how we feel. And because we communicate through sign language, there was a common thread between all of us as we expressed our emotions in different ways."
Zoom into Hush@Community runs for the month of April. Click below to see the schedule and sign up
Photo by Tim Goedhart on Unsplash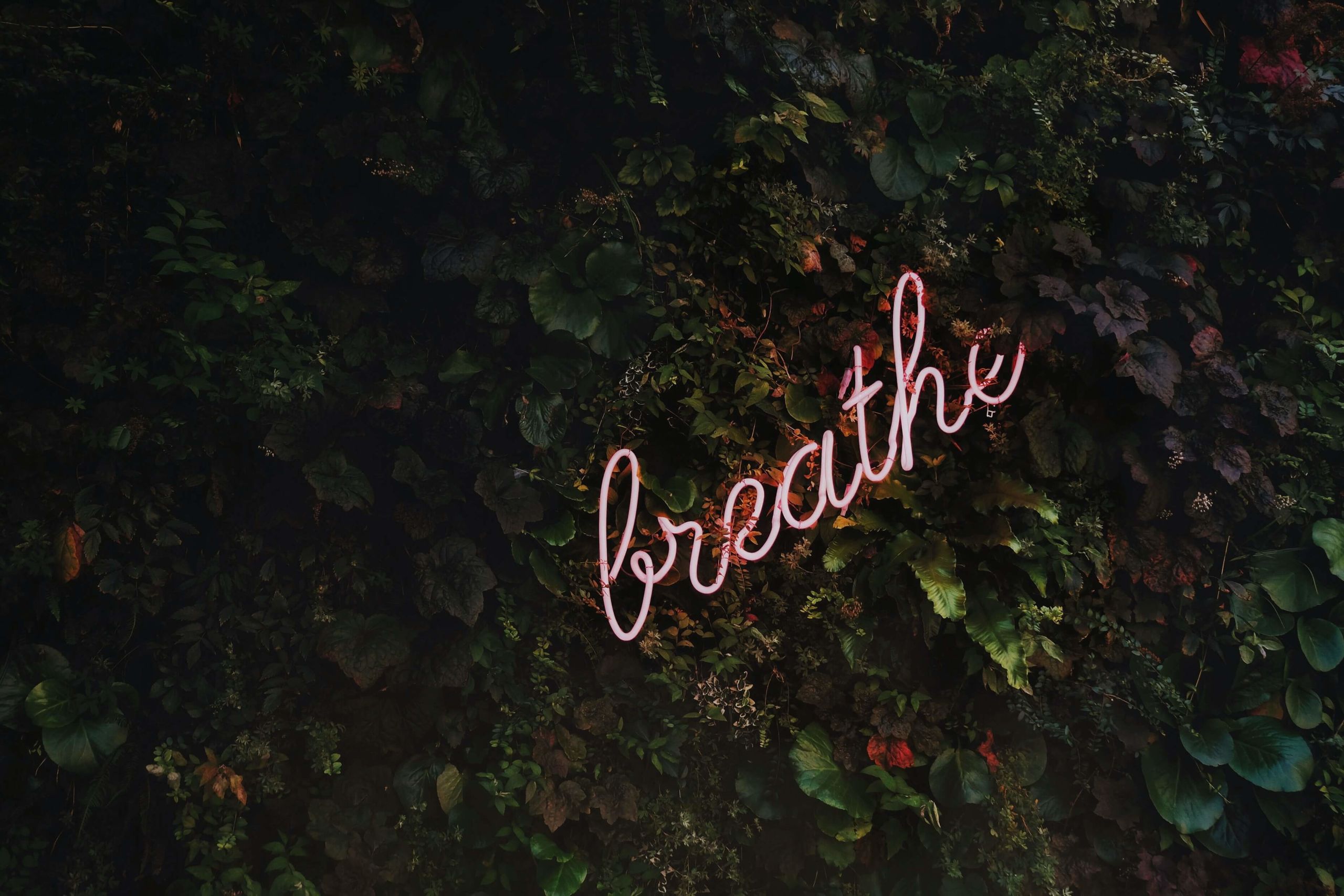 CONTRIBUTORS
Lin Yanqin
Producer, Writer and Content Designer